Supporting Mental Health in Libraries
Posted by Hannah Sinemus on June 17th, 2019 Posted in: The MAReport
Tags: 2019 Issue 2
---
Since joining the NNLM MAR team, I've had the pleasure of meeting librarians from across our region (and country). Inevitably, when talking about health and libraries, the conversation always leads to a discussion about mental health–including the challenges faced by staff and community members.
The National Institutes of Health, National Library of Medicine, and National Network of Libraries of Medicine offer a variety of courses and information resources to support mental health in your community. Below are links to webinars, resources, and support lines to help. Try something new!
Watch a Webinar. One of NNLM's most requested classes is Caring for the Mind: Providing Mental Health Information At Your Library. I recently taught this class as a webinar (the recording is freely available on YouTube). Explore the Resource List for best practices for providing mental health information, mental health information sources, and related resources.
Request a Staff Training. Caring for the Mind is available as an in-person or online training. Email nnlmmar@pitt.edu to request Caring for the Mind or other customized trainings for your library or organization.
Share Mental Health Information in Your Library. The National Network of Libraries of Medicine (NNLM) provides resources for public libraries that align with National Health Observances throughout the calendar year. Providing programming resources is one way that the Community Engagement Network (CEN) supports communities with consumer health information and education in order to increase health literacy and raise awareness of the NIH All of Us Research Program. For Mental Health Month (May), we created printer-friendly flyers for both library patrons and for staff, as well as accompanying social media graphics. Download and print Mental Health Support for Public Library Staff​ and Caring for the Mind: Mental Health Resources for Library Patrons today!
The NIH National Institute of Mental Health has fact sheets and brochures to order in bulk or print.
NAMI, the National Alliance on Mental Illness, is a grassroots mental health organization dedicated to building better lives for the millions of Americans affected by mental illness. NAMI's resources include local chapters, fact sheets, and educational materials.
Integrate Mental Health Topics into your Programs. Consider ordering a Book Club Kit from the NNLM Reading Club! The NNLM Reading Club is a selection of "ready-to-use" book titles along with free and downloadable materials designed to help libraries support the health information needs of their communities. Through the fun and intimacy of a book club, readers will discuss health and wellness topics important to them and their loved ones as well as discover NIH National Library of Medicine consumer health resources. Check out the Selection Guide for Mental Health Month including information resources and discussion guides for mental health book club titles.
Give Your Collection a Boost with Graphic Medicine. Graphic medicine combines visual storytelling and medicine, creating a unique opportunity for readers to experience and learn about healthcare experiences through comics.
The NNLM New England Region (NER) Graphic Medicine Initiative offers webinars, book lists, and book club kits. The kits are not available outside the New England Region, but the discussion materials and guides are free online. The topics covered include addiction, grief, mental health, obsessive compulsive disorder, and more.
If you are looking to build your collection, explore the Graphic Medicine Book Title List for a full list of topics and titles.
Think Outside the Box: Information in the Restroom. Sharing sensitive information resources isn't always an easy task. Don't overlook the power of unconventional spaces. Public library restrooms can offer privacy for library patrons to become informed.
The Teen Hygiene Health Center at the Rockwood Makerspace is simply a re-purposed shoe caddy located in public restroom filled with hygiene products, sexual health information, and mental health resources. While this might not be feasible for all public libraries, at least posting health information flyers might work for your space!
---
Written by Michael Balkenhol, Health Programming Coordinator, for the Spring 2019 edition of The MAReport quarterly newsletter.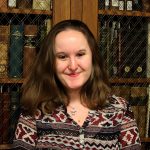 ABOUT Hannah Sinemus
Hannah Sinemus is the Web Experience Coordinator for the Middle Atlantic Region (MAR). Although she updates the MAR web pages, blog, newsletter and social media, Hannah is not the sole author of this content. If you have questions about a MARquee or MAReport posting, please contact the Middle Atlantic Region directly at nnlmmar@pitt.edu.
Email author View all posts by Hannah Sinemus