Weekly Postings
Posted by Hannah Sinemus on June 21st, 2019 Posted in: Weekly Postings

---
See something of interest? Please share our postings with colleagues in your institutions!
Spotlight
NNLM Recruiting Data Thesaurus Advisory Board Members: The Research Data Management working group of the National Network of Libraries of Medicine is recruiting Advisory Board members. This committee will review terms, add new terms, and suggest connections between terms. If you are interested in being a part of the Data Thesaurus Advisory Board, send your name and a brief description (less than 300 words) of your interest to Mary Piorun, Director of the NNLM New England Region (NER) and Public Health Coordination Office (NPHCO), by July 1.
National Network of Libraries of Medicine News
MAR at ALA: Going to the ALA Annual Conference in Washington D.C.? Stop by the NNLM Exhibit Hall Booth on Saturday, June 22 from 2:00-4:00 PM to meet MAR Health Programming Coordinator, Michael Balkenhol!
MAR at ISTE: All of Us Community Engagement Coordinator Veronica Leigh Milliner is headed to the International Society for Technology in Education (ISTE) Conference in Philadelphia! Reach out to her via email (VLM38@pitt.edu) if you are interested in meeting.
#citeNLM 2019: By the Numbers – Blogadillo, News from SCR
Seattle in January, ALA Midwinter – The Dragonfly, News from the Northwest and Beyond, by PNR
NLM/NIH News
Information Along the Underground Railroad – Dr. Patricia Flatley Brennan talks about viewing the Jeanine Michna-Bales exhibition, Photographs of the Underground Railroad, and how NLM can help those working to combat modern slavery and treat its victims. – NLM Musings from the Mezzanine, Innovations in Health Information from the Director of the U.S. National Library of Medicine
A New Plus on the NIH MedlinePlus Magazine Website – Whether you read in English or Spanish, you can now access every article! – NLM in Focus, a Look Inside the U.S. National Library of Medicine
The Search for Cancer Viruses, 1966 – The mid-twentieth century theory that there might be a viral cause of cancer was the latest iteration of the long running belief that cancer was contagious. In the early decades of the twentieth century, when the field of virology was not yet fully developed, this theory attracted widespread skepticism. – Circulating Now, from the Historical Collections of the National Library of Medicine
Progress Toward 3D Printed Human Organs – There's considerable excitement that 3D printing technology might one day allow scientists to produce fully functional replacement organs from one's own cells. While there's still a lot to learn, the video featured in this article shows just some of the amazing progress that's now being made. – NIH Director's Blog
NLM and Medical Heritage Library to Expand Public Access to Collections – The National Library of Medicine (NLM) signed a three-year memorandum of understanding with the Medical Heritage Library (MHL) to promote free and open access to quality historical resources in medicine and the human health sciences. Under the agreement, the MHL will include digitized NLM historical materials and associated metadata in its free and open archive of historical resources.
Subscribe to the NLM Technical Bulletin for the latest updates on NLM tools you may be using! The current issue recently highlighted changes to the NLM Collection Development Manual, which establishes boundaries for the Library's permanent collection and provides a framework for the selection of biomedical materials.
NLM Welcomes Applications to its Michael E. DeBakey Fellowship in the History of Medicine for 2020 – The NLM Michael E. DeBakey Fellowship in the History of Medicine provides up to $10,000 to support research in the historical collections of the National Library of Medicine. To receive consideration, all required materials must be submitted to the online application portal, by midnight ET on September 30, 2019.
HIV/AIDS Community Information Outreach Projects – The National Library of Medicine is pleased to announce the solicitation of proposals from organizations and libraries to design and conduct projects that will improve access to HIV/AIDS related health information for patients, the affected community, and their caregivers. Awards are offered for up to $50,000. The deadline to submit a proposal is July 12, 2:00 PM ET.
NLM and NNLM Educational Opportunities
NNLM and NLM classes are free and open to all. Please feel free to share these opportunities!
June 2019
How the Trauma Informed Approach Can Help Treat Substance Use Disorder – June 26, 1:00-2:00 PM ET – People who experience trauma- especially Adverse Childhood Experiences (ACEs)- are at an elevated risk for substance use disorders, mental illness, and physical disorders. Trauma-informed care (TIC) is an evidence-based approach to deliver healthcare in a way that recognizes and responds to the long-term health effects of the experience of trauma. Upon completion of this webinar with the New England Region (NER), participants will be able to explain the connection between Adverse Childhood Experiences (ACEs) and Substance Use Disorders, describe promising practices for implementing the trauma-informed care approach, and consider how trauma-informed care might work in your organization.
Resources for Community Health Workers – June 26, 2:00-3:00 PM ET – Community Health Workers (CHWs) play an important role in connecting their communities with healthcare and services. Sponsored by the Middle Atlantic Region (MAR), this session will provide information about how Community Health Workers can link their community with quality health information using resources from the National Library of Medicine. In addition to appropriate information tools for CHWs, the audience will learn about projects that have put NLM resources to use in CHW training and community education. Guest speaker, Elizabeth Schaffer, MPH, MS, CHES will join to discuss how she integrated MedlinePlus into a 100-hour CHW training program.
July 2019
From Beyond our Borders: Providing Multilingual and Multicultural Health Information – July 9, 1:00-2:00 PM ET – This one-hour webinar with The Greater Midwest and Middle Atlantic Regions (GMR/MAR) will provide a basic introduction to foreign-born populations. The presentation will start with some background data about immigrants, refugees, and asylum seekers. We'll touch briefly on some health challenges and barriers to care that these population groups face and discuss how to integrate cultural competence and humility into your work. Finally, we'll review the CDC's Refugee Health Portals and the National Library of Medicine's MedlinePlus, HealthReach, and Specialized Information Services resources. Participants are eligible for 1 MLA CE and 1 category-I contact hour for CHES/MCHES.
PubMed for Librarians: Introduction – July 9, 2:00-3:30 PM ET – Join the Greater Midwest Region (GMR) for this synchronous, online class that includes hands-on exercises. Attend this class to learn about the difference between PubMed and MEDLINE, how to run a basic PubMed search, assess your search results, analyze search details, customize PubMed with My NCBI, and search for a known citation; plus, brief introductions to MeSH, automatic term mapping, search tags and subheadings.
RDM Solutions for Smaller Institutions – July 11, 1:00-2:00 PM ET – Are you a trying to figure out how to incorporate RDM services at your smaller institution? Join the New England Region (NER) and guests from the Ryan Clement the Data Services Librarian at Middlebury College and Wendy Shook the Science Data Librarian, at Middlebury College, as they discuss research data management (RDM) services at a smaller liberal arts college. The webinar will introduce challenges and the innovative solutions as described in the paper "Team Based Data Management Instruction at Small Liberal Arts Colleges" and a case study from what is currently being done at Middlebury College and future plans.
PubMed for Librarians: Medical Subject Headings (MeSH) – July 16, 2:00-3:30 PM ET – Join the Greater Midwest Region (GMR) for this class to learn about the National Library of Medicine's Medical Subject Headings (MeSH) database. This webinar will talk about the 4 different types of MeSH terms, how searchers can benefit from using MesH to build a search, the structure of the MeSH database, and look at the components of a MeSH record.
Making Sense of Numbers: Understanding Risks and Benefits – July 17, 1:30-3:00 PM ET – Numeracy literacy is not only a problem for individuals receiving health information but also for those providing information that contain numbers. This class with the Middle Atlantic Region (MAR) is a basic introduction for anyone who wants to understand how to communicate health information that involves numeracy. Learn to communicate health statistics in clear and easy to understand language. In this 1.5 hour class, participants will also be introduced to several tools that will help in the development of educational materials.
Collection Management for Healthy Communities – July 17, 2:00-3:00 PM ET – Public library collections address many health-related needs and interests from which librarians and many others draw information in response to questions about disease, wellness, chronic conditions, prescription and non-prescription drugs, and therapies. Sponsored by the Greater Midwest Region (GMR), this webinar will provide library staff with support in identifying appropriate health and wellness resources for both reference and circulating collections, and maintaining the public library's health-related resources so that they offer your community the highest quality resources they need.
Data Management Education Needs: Identifying Signposts for Graduate Student Researchers – July 17, 4:00-5:00 PM ET – Join this webinar with the Mid-Continental Region (MCR) to learn about introducing graduate students to concepts in data management. Effectively managing research data is a skillset that graduate students need to acquire along their pathway to becoming competent researchers. Librarians can help guide learning by establishing instructional signposts for relevant data management concepts, including data sharing practices. To be effective, librarian guides need to be familiar with the knowledge and skill gaps of the novice researchers.
Promoting Public Health through the Public Library – July 25, 2:00-3:00 PM ET – Richland Public Health and the Mansfield/Richland County Public Library have formed a unique partnership to improve the health and overall quality of life of Richland County community members through innovative health education and promotion programming. This webinar with the Greater Midwest Region (GMR) will feature an overview of three successful initiatives: The Health Information Kiosk program, The Free Blood Pressure Cuff Loan program and The Free Bike Loan program. Recommendations on how other health departments and their local library systems can pursue opportunities to collaborate will also be discussed.
From A(ddiction) to Z(its): Supporting Teens with Health Information – July 26, 1:00-2:00 PM ET – Body image, identity, depression, sexuality, and stress are just some of the issues facing teens as they experience many physical and mental changes. When it comes to health issues they, their friends, or their family, may be experiencing, it is important that they have access to reliable health information. However, seeking that information can be difficult. This class with the Middle Atlantic Region (MAR) will look at how social determinants of health affect teens, and how libraries, schools, and community organizations can support youth health literacy. Presenters will discuss health information resources for teens, best practices for answering difficult questions, and health-focused activities.
New classes on-demand! Looking for more self-paced learning opportunities? Check out Drug Terminologies and RxNorm. This hour-long, asynchronous course will introduce you to the basic concepts of medical terminologies, including what they are and why they are important, followed by a deep dive into RxNorm, an NLM-authored medical terminology specializing in drug information.
*Please note that the class registration system requires obtaining an NNLM account prior to registration. Learn how to register for classes from the NTO.
Other Items of Interest
Job postings:
Cutting Through the Headline Hype on Medical Studies – The Scholarly Kitchen, What's Hot and Cooking in Scholarly Publishing
Librarians practicing what we preach: Making our Library Research Discoverable through the Pitt Data Catalog – Data Catalog Collaboration Blog
Open and Equitable Scholarly Communications: Creating a More Inclusive Future – 2019 Report from the Association of College and Research Libraries
Encountering Wellness In The Community – Health and Wellness Fair: Reach Up, Inc. will host its 5th annual health fair on Saturday, June 22 in partnership with the Carnegie Free Library of Swissvale. Join organizations from the local community at the Swissvale Shopping Center from 10:00 AM-1:00 PM for health screenings, raffles, line dancing, food, and more! Attendees will have the opportunity to learn about MedlinePlus from the National Library of Medicine through informational sessions held during the health fair.
The PA Office of Commonwealth Libraries wants to know about your library events! Academic, public, school, and special libraries in Pennsylvania can use the PA library event form to promote breaking ground for a construction project; celebrating a library anniversary or milestone retirement; announcing a notable new service or program (e.g. MakerSpace opening, special PA Forward program or service, workforce development initiative, etc.); having a ribbon-cutting for a new building or renovated space; having an author or notable speaker visit; or holding an unusual or high-interest public program for youth or adults.
Critical Contributions: Developing Research Appraisal Skills at Your Institution (link removed) – June 26, 2:00-3:30 PM ET – With the reproducibility crisis in biomedical and health sciences and the ever-present necessity of basing medical practice on valid research, medical librarians have an opening to expand their contributions to health care and raise their status by teaching critical appraisal at their institutions. Abraham Wheeler and Amy Blevins aim to get you fired up about teaching in this new area! Attendees will learn why critical appraisal is an emerging need in health sciences programs, how librarians can fill a gap in critical appraisal expertise, and how you can increase your involvement in the evidence-based medicine (EBM) curriculum at your institution. You will understand the essence of critical appraisal and its place in the cycle of EBM and learn steps that you can take to develop and improve your critical appraisal skills. Sponsored by MLA; $65 for members / $85 for non-members.
Getting Started with Interprofessional Education at Your Institution (link removed) – July 11, 2:00-3:30 PM ET – Develop the skills and knowledge that enable you to become involved with interprofessional education at your institution. Learn how to plan for success with an interprofessional education roadmap that addresses the core areas of librarian integration into interprofessional education–academic, clinical, and community engagement–and create an individualized action plan for IPEP involvement at your institution. Sponsored by MLA; $65 for members / $85 for non-members.
Association of Specialized Government and Cooperative Library Agencies (ASGCLA) Consumer Health Information Librarians Interest Group – June 23, 10:30-11:30 ET – Does your library currently or have interest in providing health outreach and programming? Want to know what free and reliable health and wellness information resources are available to you for youth, adults and underserved populations? Join the ASGCLA CHIL group at the ALA Annual Conference in Washington, D.C. to discuss consumer health topics of interest such as libraries response to the opiod crisis, providing health information to vulnerable populations, ready to use health programs for librarians and training and funding from your Regional Medical Library. Come and learn how to develop long-term partnerships and collaborations to share trusted health information with members of your community.
Navigating LGBTQ Adolescent Health for the Healthcare Provider – Join the New York State Area Health Education Center on July 12 in Buffalo, NY for a full day of free programming! Lesbian, gay, bisexual, transgender, and queer (LGBTQ) youth must navigate the typical challenges of adolescence while also managing the social stigma associated with their emerging sexual/gender identities. This seminar will highlight the unique health and developmental challenges of LGBTQ youth, and discuss ways to address these issues in the clinical setting. Attendees are eligible for 5.5 Social Work CEUs, Licensed Mental Health Counselor CEUs, Nursing CNEs or Physician CMEs. Early Bird Registration: $100 for professionals; $15 for students.
2019 PA Forward Information Literacy Summit – Join the Pennsylvania Library Association on July 15 for the 2019 PA Forward Information Literacy Summit in Summerdale, PA. This year's summit is looking at information literacy and how it intersects with basic, civic and social, health and financial literacy, helping individuals navigate various information channels and understanding the role all libraries have in the discovery and application of credible information. MAR's All of Us Community Engagement Coordinator, Veronica Leigh Milliner will be leading a breakout session entitled, "The All of Us Research Program & Libraries: New Opportunities for Health Literacy." Online registration is available until June 30.
2020 Symposium on the Future of Libraries – The Center for the Future of Libraries is accepting session proposals for this three-day symposium exploring the near-term trends already inspiring innovation in academic, public, school, and special libraries, and the longer-term trends that will help us adapt to the needs of our communities. The Symposium on the Future of Libraries is included with full registration for the 2020 ALA Midwinter Meeting and Exhibits. First review of proposals will begin July 15 – priority placement will be given to those proposals received by the first review date. The call for proposals will close on August 15.
OpenCon 2019 in Philadelphia, PA – Join Temple University on November 1 for OpenCon Philly, a free one-day series of panels and interactive workshops for idea exchange and learning around open access, open education, and open data. Connect with regional colleagues and find future collaborators as you share success stories, learn from each other's failures, and discuss challenges in your work towards making research, educational materials, data, and government information more equitable and accessible to all. This event is free and open to all. RSVP to stay in the loop and be notified of the call for presentations! A registration form will be forthcoming closer to the event.
---
MAR Postings is a comprehensive weekly news series authored by the National Network of Libraries of Medicine, Middle Atlantic Region (NNLM MAR)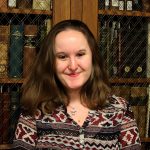 ABOUT Hannah Sinemus
Hannah Sinemus is the Web Experience Coordinator for the Middle Atlantic Region (MAR). Although she updates the MAR web pages, blog, newsletter and social media, Hannah is not the sole author of this content. If you have questions about a MARquee or MAReport posting, please contact the Middle Atlantic Region directly at nnlmmar@pitt.edu.
Email author View all posts by Hannah Sinemus