Weekly Postings
Posted by Hannah Sinemus on July 19th, 2019 Posted in: Weekly Postings

---
See something of interest? Please share our postings with colleagues in your institutions!
Spotlight
National Health Observances: Looking for tools and materials to promote the Americans with Disabilities Act (ADA) or Summer Reading? Check out the NNLM Community Engagement Network's National Health Observances page for premade slides, handouts, social media blurbs, and kits that support health programming throughout the year.
National Network of Libraries of Medicine News
Why Wikipedia Matters for Health and Medical Information – The National Network of Libraries of Medicine (NNLM) is partnering with WebJunction to facilitate a 4-week online course for public librarians on Wikipedia health and medical information, to be offered this coming fall! Join us for a webinar on August 14 at 3:00 PM ET to learn more about the upcoming course, and the importance of improving health and medical information on Wikipedia.
We want your feedback! NNLM is reaching out to public library members to solicit feedback about the National Health Observances content being piloted by the NNLM All of Us National Program. The content, which includes program kits, posters, printer-ready handouts, and slides, is intended to raise awareness of select health observances and associated National Library of Medicine (NLM) resources. We invite you to take a short survey to provide us with feedback and recommendations for this project.
Update on EFTS Continuation – Updated information regarding the collaboration between MLA, Uconn, and NLM to create an EFTS 2.0 that will continue to support the billing component of DOCLINE. – DOCLINE Talkline
Think Before You Ink – The Dragonfly, News from the Northwest and Beyond, by PNR
NLM/NIH News
The Significance of Network Biology – The functioning of any complex system involves interactions between elements of that system. These many interactions, from the microscopic to the macroscopic, can be described as networks, which comprise nodes connected via links that designate the relationships between nodes. But how can we discover which nodes are connected? And how can we learn about the nature of those connections? – NLM Musings from the Mezzanine, Innovations in Health Information from the Director of the U.S. National Library of Medicine
Lunar Landing: The 50 Year Anniversary – On July 20, 1969, Apollo 11 crew members Commander Neil Armstrong and lunar module pilot Buzz Aldrin landed on the moon. This mission was the fulfillment of the challenge President John F. Kennedy set for the nation in 1961 to land a man on the moon, and safely return him to Earth before the end of the decade. – Circulating Now, from the Historical Collections of the National Library of Medicine
– NIH Director's Blog
Subscribe to the NLM Technical Bulletin for the latest updates on NLM tools you may be using! The current issue recently highlighted updates to PubMed Labs involving the Library LinkOut using Outside Tool service, and the closure of NLM's Specialized Information Services division.
NIH News in Health: The July 2019 issue is now available, featuring, "Beyond Games: Using Virtual Reality to Improve Health," and, "Hypnosis for Health: Can Trances Work?" Other topics include testing your home for Radon, processed foods, and heart-healthy eating.
NLM and NNLM Educational Opportunities
NNLM and NLM classes are free and open to all. Please feel free to share our training opportunities!
July 2019
PubMed for Librarians: Automatic Term Mapping – July 23, 2:00-3:30 PM ET – Attend this class with the National Training Office (NTO) to learn how PubMed uses Automatic Term Mapping (ATM) to map your keyword searches to the controlled vocabulary of the MeSH database. Learn how ATM allows you to effectively search PubMed with keywords. This course will also look at the explosion feature, what is and isn't included in Search Details, and how to search for phrases in PubMed.
Promoting Public Health through the Public Library – July 25, 2:00-3:00 PM ET – Richland Public Health and the Mansfield/Richland County Public Library have formed a unique partnership to improve the health and overall quality of life of Richland County community members through innovative health education and promotion programming. This webinar with the Greater Midwest Region (GMR) will feature an overview of three successful initiatives: The Health Information Kiosk program, The Free Blood Pressure Cuff Loan program and The Free Bike Loan program. Recommendations on how other health departments and their local library systems can pursue opportunities to collaborate will also be discussed.
From A(ddiction) to Z(its): Supporting Teens with Health Information – July 26, 1:00-2:00 PM ET – Body image, identity, depression, sexuality, and stress are just some of the issues facing teens as they experience many physical and mental changes. When it comes to health issues they, their friends, or their family, may be experiencing, it is important that they have access to reliable health information. However, seeking that information can be difficult. This class with the Middle Atlantic Region (MAR) will look at how social determinants of health affect teens, and how libraries, schools, and community organizations can support youth health literacy. Presenters will discuss health information resources for teens, best practices for answering difficult questions, and health-focused activities.
Disaster Information Management Research Center (DIMRC): Disaster Health Literature – July 31, 3:00-4:00 PM ET – The core purpose of the Disaster Information Management Research Center (DIMRC) is to develop and provide access to health information resources and technology for disaster and public health emergency preparedness, response, and recovery. During a disaster, decisions are made quickly, based on the information available. This session with the Middle Atlantic Region (MAR) will provide a brief overview of the essential resources needed to provide health-related information services for supporting disaster preparedness, response, and recovery workforce.
August 2019
ABCs of DNA: Unraveling the Mystery of Genetics Information for Consumers – August 1-31, 2019 – Consumers need access to information and resources about genetic information in an understandable manner. Librarians working with the public need to be aware of the issues surrounding genetics and resources to assist patrons in locating and evaluating sometimes complex and confusing information. Offered in collaboration by the Greater Midwest and Pacific Northwest Regions (GMR/PNR), this asynchronous online class provides an opportunity to become better equipped with the resources you need to address the genetic health information needs of your community. Participants are eligible for 8 MLA CE.
From Beyond our Borders: Providing Multilingual and Multicultural Health Information – August 5-30, 2019 – Join the Greater Midwest Region (GMR) for this asynchronous course that provides an overview of the current landscape of refugees, immigrants, asylees, and seasonal and migrant farm workers in the United States, and explores some of the unique health challenges that impact these population groups. This course will discuss culture, cultural competency and cultural humility, and reflect on how your organization is addressing these principles. An introduction to numerous health information websites will be provided that showcase where you can access resources in multiple languages. This class will help you think about ways your organization can develop programs and services to assist immigrants, refugees, asylees, and seasonal and migrant farm workers in your communities.
Graphic Public Health: Comics for Health Literacy, Health Promotion, and Advocacy – August 7, 2:00-3:00 PM ET – Comics are uniquely suited for conveying health information in engaging, economical, and culturally sensitive ways. Graphic public health can also give voice to the people in our communities who are impacted by the policy and programmatic decisions made by public health officials. In this webinar sponsored by the New England Region (NER), Meredith Li-Vollmer from Public Health – Seattle & King County will share examples of how she has applied comics to health literacy, health promotion and advocacy for public health. She will also discuss aspects of the creative process of developing graphic public health.
Beyond an Apple a Day: Providing Consumer Health Information at Your Library – August 12-September 9, 2019 – This hands-on, asynchronous class with the MidContinental Region (MCR) will cover the health information seeking behavior of consumers and the role of the librarian in the provision of health information for the public. Come learn about the evolution of consumer health, health literacy and the e-patient. Participants will leave equipped with knowledge of top consumer health sites, discuss creative ideas for health information outreach, and wrap up with an opportunity to explore effective marketing approaches and develop an elevator speech.
True North: Navigating Your Way to Freely Available Public Health Resources – August 14, 11:00 AM-12:00 PM ET – This collaborative course covers concepts related to searching for freely available public health resources, reviewing resources for bias, and thinking outside-the-box for your search strategies. Join the National Public Health Coordinating Office (NPHCO) in this session for a review of pressing issues in public health.
Fostering Resilience in Older Adults – August 14, 11:00 AM-12:00 PM ET – Resilience, the process of adapting well in the face of significant sources of distress, plays an increasingly important role in successful aging. Join this webinar with the South Central Region (SCR) to learn more about ways aging network providers and community partners can support older adults in problem solving, preparing for challenges and cultivating this essential component for well-being across the lifespan.
Collection Management for Healthy Communities – August 14, 2:00-3:00 PM ET – Public library collections address many health-related needs and interests from which librarians and many others draw information in response to questions about disease, wellness, chronic conditions, prescription and non-prescription drugs, and therapies. To provide accurate and therefore valuable and correct support for these information needs, the print, media, and online collections on which your public library relies must be cultivated with new resources added and outdated ones weeded. This  webinar with the Greater Midwest Region (GMR) will provide library staff with support in identifying appropriate health and wellness resources for both the reference and circulating collections, and maintaining the public library's health-related resources so that they offer your community the highest quality resources they need.
Understanding the Opioid Crisis: Where do I begin? – August 20, 1:30-2:30 PM ET – An estimated 1.9 million people in the U.S. have a prescription opioid use disorder, while another 586,000 have a heroin use disorder. This class with the Middle Atlantic Region (MAR) will help you to understand what addiction and opioids are, and where you can find authoritative information to understand this complex epidemic. The National Library of Medicine and National Institutes of Health provide resources for both the general public and health professionals to learn about opioid abuse and overdose prevention and treatment options.
Copyright, Fair Use and Creative Commons: Allies in Educational Settings – August 21, 4:00-5:00 PM ET – Is copyright automatic? When is Fair Use, well, fair? Does a Creative Commons license grant unlimited use of the work? Determining whether you have the rights to use an article, image, video, or table can take some of the fun out of developing a presentation, class, or course. In this session with the Mid-Continental Region (MCR) you will be introduced to a practical framework for understanding what can and cannot be copyrighted, with some typical scenarios librarians and educators encounter. You will also learn about where and in what context Fair Use applies, the different types of Creative Commons licenses, and how those licenses can help minimize copyright risk.
*Please note that the class registration system requires obtaining an NNLM account prior to registration. Learn how to register for classes from the NTO.
Other Items of Interest
Job postings:
Public Health Emergency Preparedness Librarian Fellow, The Center for Public Health Preparedness at Drexel University Dornsife School of Public Health, Philadelphia, PA
Clinical Medical Librarian Assistant, The Samuel J. Wood Library at Weill Cornell Medical, New York, NY
Digital Scholarship Strategist, Ball State University Libraries, Muncie, IN
Library Director, Mount Pleasant Free Public Library, Mount Pleasant, PA
POPLINE to retire on September 1, 2019 – POPLINE has been a valuable resource to the population, family planning, and reproductive health community for over 40 years.
Q&A with Melissa Adams, publisher of The Merck Manuals – For more than a century, The Merck Manuals have been a trusted source of information for health care providers and patients alike. Public Health Newswire spoke with Melissa Adams, publisher of The Merck Manuals, about how they've evolved over the years and the significance of making reliable medical information easily accessible for advancing public health.
Troubleshooting Systematic Reviews: Refining the Research Question (link removed) – August 7, 2:00-3:30 PM ET – How do you judge when a scoping review rather than a systematic review is appropriate? What reference interview questions best help refine a research question for a feasible study? Join Margaret Foster, AHIP, and Sarah Jewell, co-editors of Assembling the Pieces of a Systematic Review: A Guide for Librarians, for the first of two webinars that address these and other troublesome questions that all librarians interested in consulting on systematic reviews will want to be able to answer. Sponsored by MLA; $65 for members / $85 for non-members.
Apply now to host 'Americans and the Holocaust' traveling exhibition – The United States Holocaust Memorial Museum (USHMM) and the American Library Association (ALA) Public Programs Office invite libraries to apply to host Americans and the Holocaust, a traveling exhibition that examines the motives, pressures and fears that shaped Americans' responses to Nazism, war and genocide in Europe during the 1930s and 1940s. The special library exhibition — based on the exhibition at the USHMM in Washington, D.C. — will travel to 50 U.S. public and academic libraries from 2020 to 2022. Read the project guidelines and apply online by August 9.
2020 Symposium on the Future of Libraries – The Center for the Future of Libraries is accepting session proposals for this three-day symposium exploring the near-term trends already inspiring innovation in academic, public, school, and special libraries, and the longer-term trends that will help us adapt to the needs of our communities. The Symposium on the Future of Libraries is included with full registration for the 2020 ALA Midwinter Meeting and Exhibits. First review of proposals will begin July 15 – priority placement will be given to those proposals received by the first review date. The call for proposals will close on August 15.
AJPH Call for Proposals: Special Issue about Health Misinformation on Social Media – The American Journal of Public Health (AJPH), in collaboration with the National Cancer Institute, intends to publish a special issue focusing on research that can help us better understand and address the proliferation of health misinformation on social media. If you are interested in contributing to this special issue, please send an extended proposal to Ms. Anna Gaysynsky, Assistant Guest Editor, at Anna.Gaysynsky@nih.gov by 11:59 PM ET on Friday, August 30.
OpenCon 2019 in Philadelphia, PA – Join Temple University on November 1 for OpenCon Philly, a free one-day series of panels and interactive workshops for idea exchange and learning around open access, open education, and open data. Connect with regional colleagues and find future collaborators as you share success stories, learn from each other's failures, and discuss challenges in your work towards making research, educational materials, data, and government information more equitable and accessible to all. This event is free and open to all. RSVP to stay in the loop and be notified of the call for presentations! A registration form will be forthcoming closer to the event.
---
MAR Postings is a comprehensive weekly news series authored by the National Network of Libraries of Medicine, Middle Atlantic Region (NNLM MAR)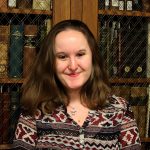 ABOUT Hannah Sinemus
Hannah Sinemus is the Web Experience Coordinator for the Middle Atlantic Region (MAR). Although she updates the MAR web pages, blog, newsletter and social media, Hannah is not the sole author of this content. If you have questions about a MARquee or MAReport posting, please contact the Middle Atlantic Region directly at nnlmmar@pitt.edu.
Email author View all posts by Hannah Sinemus