Weekly Postings
Posted by Hannah Sinemus on August 2nd, 2019 Posted in: Weekly Postings

---
See something of interest? Please share our postings with colleagues in your institutions!
Spotlight
Employment Opportunity: The University of Pittsburgh Health Sciences Library System (HSLS) invites applications for the position of Community Engagement Coordinator for the Middle Atlantic Region of the National Network of Libraries of Medicine (NNLM MAR). We are looking for an energetic, creative, innovative, and service-oriented individual interested in being part of a collaborative team that works together to improve access to and sharing of biomedical and health information resources, with an emphasis on resources produced by the National Library of Medicine.
National Network of Libraries of Medicine News
National Health Observances: Looking for tools and materials to promote National Immunization Awareness and Talk to Your Doctor Month? Check out the NNLM Community Engagement Network's National Health Observances page for premade slides, handouts, social media blurbs, and kits that support health programming throughout the year.
Why Wikipedia Matters for Health and Medical Information – The National Network of Libraries of Medicine (NNLM) is partnering with WebJunction to facilitate a 4-week online course for public librarians on Wikipedia health and medical information, to be offered this coming fall! Join us for a webinar on August 14 at 3:00 PM ET to learn more about the upcoming course, and the importance of improving health and medical information on Wikipedia.
DOCLINE 6 Web Address Changing August 12th – DOCLINE Talkline
NLM/NIH News
Accelerating Innovation in Science – Word about HL7 FHIR—pronounced "fire"—is spreading quickly across the National Institutes of Health (NIH) and scientific community, and for good reason. The FHIR format is a global industry standard for exchanging health care data between institutions. – NLM Musings from the Mezzanine, Innovations in Health Information from the Director of the U.S. National Library of Medicine
– NIH Director's Blog
Subscribe to the NLM Technical Bulletin for the latest updates on NLM tools you may be using! The current issue recently highlighted updates to PubMed Labs involving the Library LinkOut using Outside Tool service, and the closure of NLM's Specialized Information Services division.
NLM and NNLM Educational Opportunities
NNLM and NLM classes are free and open to all. Please feel free to share our training opportunities!
August 2019
From Beyond our Borders: Providing Multilingual and Multicultural Health Information – August 5-30, 2019 – Join the Greater Midwest Region (GMR) for this asynchronous course that provides an overview of the current landscape of refugees, immigrants, asylees, and seasonal and migrant farm workers in the United States, and explores some of the unique health challenges that impact these population groups. This course will discuss culture, cultural competency and cultural humility, and reflect on how your organization is addressing these principles. An introduction to numerous health information websites will be provided that showcase where you can access resources in multiple languages. This class will help you think about ways your organization can develop programs and services to assist immigrants, refugees, asylees, and seasonal and migrant farm workers in your communities.
Graphic Public Health: Comics for Health Literacy, Health Promotion, and Advocacy – August 7, 2:00-3:00 PM ET – Comics are uniquely suited for conveying health information in engaging, economical, and culturally sensitive ways. Graphic public health can also give voice to the people in our communities who are impacted by the policy and programmatic decisions made by public health officials. In this webinar sponsored by the New England Region (NER), Meredith Li-Vollmer from Public Health – Seattle & King County will share examples of how she has applied comics to health literacy, health promotion and advocacy for public health. She will also discuss aspects of the creative process of developing graphic public health.
NCBI Minute: A new PubMed is on its way! – August 14, 11:00-11:30 AM ET – In this webinar with the National Center for Biotechnology Information (NCBI) you will experience PubMed Labs, a test site that will become the default PubMed early next year. You will get a preview of the new, modern interface, updated features including advanced search, clipboard, options for sharing results, and the new "cite" button. You'll also learn about features that are still under development and how to provide feedback on the new PubMed.
True North: Navigating Your Way to Freely Available Public Health Resources – August 14, 11:00 AM-12:00 PM ET – This collaborative course covers concepts related to searching for freely available public health resources, reviewing resources for bias, and thinking outside-the-box for your search strategies. Join the National Public Health Coordinating Office (NPHCO) in this session for a review of pressing issues in public health.
Fostering Resilience in Older Adults – August 14, 11:00 AM-12:00 PM ET – Resilience, the process of adapting well in the face of significant sources of distress, plays an increasingly important role in successful aging. Join this webinar with the South Central Region (SCR) to learn more about ways aging network providers and community partners can support older adults in problem solving, preparing for challenges and cultivating this essential component for well-being across the lifespan.
Collection Management for Healthy Communities – August 14, 2:00-3:00 PM ET – Public library collections address many health-related needs and interests from which librarians and many others draw information in response to questions about disease, wellness, chronic conditions, prescription and non-prescription drugs, and therapies. To provide accurate and therefore valuable and correct support for these information needs, the print, media, and online collections on which your public library relies must be cultivated with new resources added and outdated ones weeded. This webinar with the Greater Midwest Region (GMR) will provide library staff with support in identifying appropriate health and wellness resources for both the reference and circulating collections, and maintaining the public library's health-related resources so that they offer your community the highest quality resources they need.
What's in a Data Story? Understanding the Basics of Data Storytelling – August 15, 4:00-5:00 PM ET – Join the Pacific Northwest and Pacific Southwest Regions (PNR/PSR) for this introductory webinar on the fundamentals of effective storytelling, using data collected and visualized by librarians, for librarians. Data without a story is just a pile of numbers. Data with an effective story becomes an everlasting narrative that people will remember for a long time and without much effort. This webinar will look at the basic structure of data storytelling and review exemplars both good and bad of data storytelling.
Understanding the Opioid Crisis: Where do I begin? – August 20, 1:30-2:30 PM ET – An estimated 1.9 million people in the U.S. have a prescription opioid use disorder, while another 586,000 have a heroin use disorder. This class with the Middle Atlantic Region (MAR) will help you to understand what addiction and opioids are, and where you can find authoritative information to understand this complex epidemic. The National Library of Medicine and National Institutes of Health provide resources for both the general public and health professionals to learn about opioid abuse and overdose prevention and treatment options.
Unconscious Bias: Perceptions of Self & Others – August 21, 12:00-1:00 PM ET – Our lived experiences are the tools we use to interpret the world around us. Join this webinar with the Pacific Northwest Region (PNR) and take some time to notice how you perceive yourself and others. This is the second installment in a series of webinars about diversity, equity, and inclusion for health sciences librarians.
Inclusive Graphic Medicine: Communication, Collections and Community – August 21, 4:00-5:00 PM ET – The emerging field of graphic medicine provides opportunities for health sciences librarian involvement at many levels. Collection development, health literacy, medical education, and promotion of resources for patient-provider communication are some of the relevant areas where librarians participate in the use of comics in healthcare and medical education. In this webinar with the MidContintental Region (MCR), three panelists will discuss their experiences with graphic medicine.
Libraries Connecting Communities to Vaccine Information & Resources – August 21, 4:00-5:00 PM ET – With vaccines being in the headlines recently, it is likely many of your library patrons are wondering if they, their children, or family members are up to date with immunizations. This webinar with the Pacific Northwest Region (PNR) will provide practical information, resources, and tools for public library staff to help empower and inform their communities around vaccines. The presentation will also equip libraries to help their patrons speak with their pharmacist and other members of the care team about vaccines as well as additional health information needs.
Improving the Health, Safety, and Well-being of LGBTQ+ Populations – August 22, 2:00-3:00 PM ET – LGBTQ+ individuals face many barriers in accessing healthcare, including discrimination, lack of access, misunderstanding, and fear. As a consequence, many LGBTQ+ individuals do not regularly access appropriate and timely care. The more informed healthcare professionals are, LGBTQ+ patients and clients will become more comfortable in an environment that is often alienating, disrespectful, and traumatic. This class with the New England Region (NER) will discuss cultural competency, health information needs, and information resources for working with LGBTQ+ patrons.
Are You Ready? Essential Disaster Health Information Resources for Keeping Your Loved Ones Safe – August 28, 2:00-3:00 PM ET – Sponsored by the New England Region (NER), get ready for September and National Preparedness Month with this webinar that highlights NLM disaster health information and other emergency preparedness resources for community educators, families, friends and caregivers. This class will also include resources for special populations and those with special needs.
September 2019
Biomedical & Health Research Data Management for Librarians – September 9-November 15, 2019 – This collaborative online course offered by the National Network of Libraries of Medicine (NNLM) provides basic knowledge and skills for librarians interested in helping patrons manage their research data. Attending this course will improve your ability to initiate or extend research data management services at your institution. The major goal of this course is to provide an introduction to data issues and policies in support of developing and implementing or enhancing research data management training and services at your institution. The course topics include an overview of data management, choosing appropriate metadata descriptors or taxonomies for a dataset, addressing privacy and security issues with data, and creating data management plans. Participants are eligible for up to 32 MLA CE, dependent upon the number of modules completed.
ECRI Guidelines Trust – September 18, 1:00-2:00 PM ET – Medical librarians are one of the largest user groups of the ECRI Guidelines Trust. So why not take advantage of all the Trust has to offer in terms of evidence-based clinical practice guideline content? Join this webinar with the Middle Atlantic Region (MAR) to hear directly from the creators of the Trust and learn how this guideline repository can facilitate your searches for up-to-date clinical practice guidelines. They will take you on a tour of their site's content and capabilities, and share latest search features and enhancements developed with a librarian audience in mind.
Cooking Classes without a Kitchen – September 24, 3:00-4:00 PM ET – Cooking programs are a great way to provide nutritional and health information to patrons, as well as celebrate cuisines from different cultures. They're also a lot of fun and very interactive opportunities where patrons can learn from each other. However, not every library is fortunate enough to have a kitchen programming space. This webinar with the Middle Atlantic Region (MAR) will explore some ideas for how a library without a kitchen can still provide great food programs for their patrons.
*Please note that the class registration system requires obtaining an NNLM account prior to registration. Learn how to register for classes from the NTO.
Other Items of Interest
Job postings:
A Year Out, 'All of Us' Help Shape the Future of Health Care – Inside UPMC
Troubleshooting Systematic Reviews: Refining the Research Question (link removed) – August 7, 2:00-3:30 PM ET – How do you judge when a scoping review rather than a systematic review is appropriate? What reference interview questions best help refine a research question for a feasible study? Join Margaret Foster, AHIP, and Sarah Jewell, co-editors of Assembling the Pieces of a Systematic Review: A Guide for Librarians, for the first of two webinars that address these and other troublesome questions that all librarians interested in consulting on systematic reviews will want to be able to answer. Sponsored by MLA; $65 for members / $85 for non-members.
Apply now to host 'Americans and the Holocaust' traveling exhibition – The United States Holocaust Memorial Museum (USHMM) and the American Library Association (ALA) Public Programs Office invite libraries to apply to host Americans and the Holocaust, a traveling exhibition that examines the motives, pressures and fears that shaped Americans' responses to Nazism, war and genocide in Europe during the 1930s and 1940s. The special library exhibition — based on the exhibition at the USHMM in Washington, D.C. — will travel to 50 U.S. public and academic libraries from 2020 to 2022. Read the project guidelines and apply online by August 9.
2020 Symposium on the Future of Libraries – The Center for the Future of Libraries is accepting session proposals for this three-day symposium exploring the near-term trends already inspiring innovation in academic, public, school, and special libraries, and the longer-term trends that will help us adapt to the needs of our communities. The Symposium on the Future of Libraries is included with full registration for the 2020 ALA Midwinter Meeting and Exhibits. First review of proposals will begin July 15 – priority placement will be given to those proposals received by the first review date. The call for proposals will close on August 15.
AJPH Call for Proposals: Special Issue about Health Misinformation on Social Media – The American Journal of Public Health (AJPH), in collaboration with the National Cancer Institute, intends to publish a special issue focusing on research that can help us better understand and address the proliferation of health misinformation on social media. If you are interested in contributing to this special issue, please send an extended proposal to Ms. Anna Gaysynsky, Assistant Guest Editor, at Anna.Gaysynsky@nih.gov by 11:59 PM ET on Friday, August 30.
OpenCon 2019 in Philadelphia, PA – Join Temple University on November 1 for OpenCon Philly, a free one-day series of panels and interactive workshops for idea exchange and learning around open access, open education, and open data. Connect with regional colleagues and find future collaborators as you share success stories, learn from each other's failures, and discuss challenges in your work towards making research, educational materials, data, and government information more equitable and accessible to all. This event is free and open to all. RSVP to stay in the loop and be notified of the call for presentations! A registration form will be forthcoming closer to the event.
---
MAR Postings is a comprehensive weekly news series authored by the National Network of Libraries of Medicine, Middle Atlantic Region (NNLM MAR)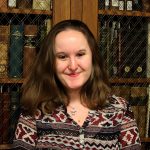 ABOUT Hannah Sinemus
Hannah Sinemus is the Web Experience Coordinator for the Middle Atlantic Region (MAR). Although she updates the MAR web pages, blog, newsletter and social media, Hannah is not the sole author of this content. If you have questions about a MARquee or MAReport posting, please contact the Middle Atlantic Region directly at nnlmmar@pitt.edu.
Email author View all posts by Hannah Sinemus