Member Highlights: Upstate Health Sciences Library, Syracuse, NY
Posted by Hannah Sinemus on August 14th, 2019 Posted in: Member Highlights

---
NNLM MAR is pleased to share successes of health outreach projects and activities in our region. Learn what your amazing colleagues are doing to increase access to quality health information for the communities they serve.
---
Inspire Upstate
The Clinical Outreach team at Upstate Medical University, Health Sciences Library sought to expand their community programming to include youth-focused education. The team contacted existing partner PEACE, Inc. PEACE is Onondaga County's federally designated Community Action Agency. The team has a successful programming history with PEACE, including: PEACE staff education days, a health expert speaker series focused on health concerns, and adult health literacy education sessions. When it came time to select community partners, the success of popular ongoing education programs with PEACE made them an ideal choice. In February of 2018 PEACE leaders met with the Upstate team to discuss population specific needs, concerns, and aspirations. With the feedback from PEACE, the team developed a three-day summer program for Syracuse City School District with the purpose of increasing their knowledge of hospital-based professions, and developing their interest in pursuing a healthcare career. They call this program Inspire Upstate.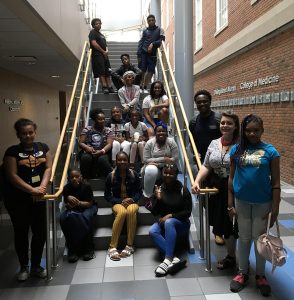 Inspire Upstate Goals: The first Inspire Upstate camp was held in July 2018, and again in July 2019. It is a three-day summer program for Syracuse City School District middle-school aged youth. This unique camp combines health literacy education; hands on sessions with clinical and academic teams; and tours of hospital spaces. Inspire Upstate has four goals:
Locate and identify quality health information on the internet
Increase knowledge of hospital-based professions
Inspire the next generation of Syracuse residents to pursue a hospital career
Begin a positive relationship and gain familiarity with different people you may encounter at the hospital
Health Literacy: The cornerstone of the program is daily health literacy education provided by Medical Librarians. Librarians followed the National Health Education Standards for 6-8th graders when creating the learning outcomes for their section of the program. In the first session, Librarians focus on what separates quality health literature from questionable health information. The next day, youth are encouraged to select a health topic interesting to them, and find quality health literature on their topic. They create 'zines to share information on their topic with friends and family on the last day of the program. One remarkable youth indicated her interest in puberty on her intake survey. She pursued the topic and completed her 'zine on pads and tampons. It was a big hit with many of the others!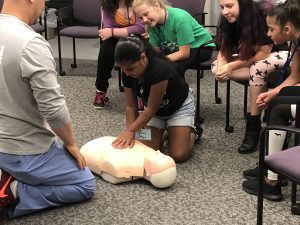 Hands on experience: Inspire Upstate is filled with movement and interactive activities. Youth put on clean suits for a tour of the Upstate Stroke Center, they are shaken by a mucus-loosening respiratory vest, they sing "Baby Shark" while learning about compression timing in CPR, and use stethoscopes to listen to each other's heartbeat.
Healthcare Connection: The last goal of Inspire Upstate is to give the youth a sense of familiarity with how the hospital works, and who they may encounter on their next hospital visit. The camp accomplishes that goal by featuring Upstate healthcare providers, and other hospital workers each day. Upstate staff discuss what they do on a day to day basis, why they picked the field, and what education they needed for their role. In the past two sessions, presentations were done by Physical Therapists, Music Therapists, Respirational Therapists, Art Therapist, Nurses, Doctors, Environmental Service staff, Security Officers, and Admissions Professionals. Every camp ends with an Upstate student panel so that youth can ask questions, and get a better understanding of healthcare education.
Did it work? Inspire Upstate met the four goals it set out to accomplish! Youth are able to separate quality from questionable health literature after three days of Librarian-led discussion. Success was also determined by survey instruments completed throughout the program. Surveys showed participants could identify a greater number of healthcare professions at the close of camp, each adding an average of 2-3 to their original list. Doctors, Nurses, and Janitorial staff were the three types of professions youth were most familiar with before the camp. After camp, surveys included Librarians, Respiratory Therapist, Physical Therapists and even Phlebotomists! One in three participants switched their perspective and became interested in a future career in healthcare after meeting with clinical and academic staff. Those who knew they were interested in a healthcare career before camp began expressing more specific ideas about what type of job they would pursue. The written responses to open ended survey questions also gave the team insight into what makes the program work. "When I heard 'summer camp' I thought of woods, cabins, and spending the night. This was WAY better," one student reflected. Other youth indicated that they were surprised they had so much fun, and expected that the program was going to be boring. Plans have begun for expanding the program from one to three camps in summer 2020.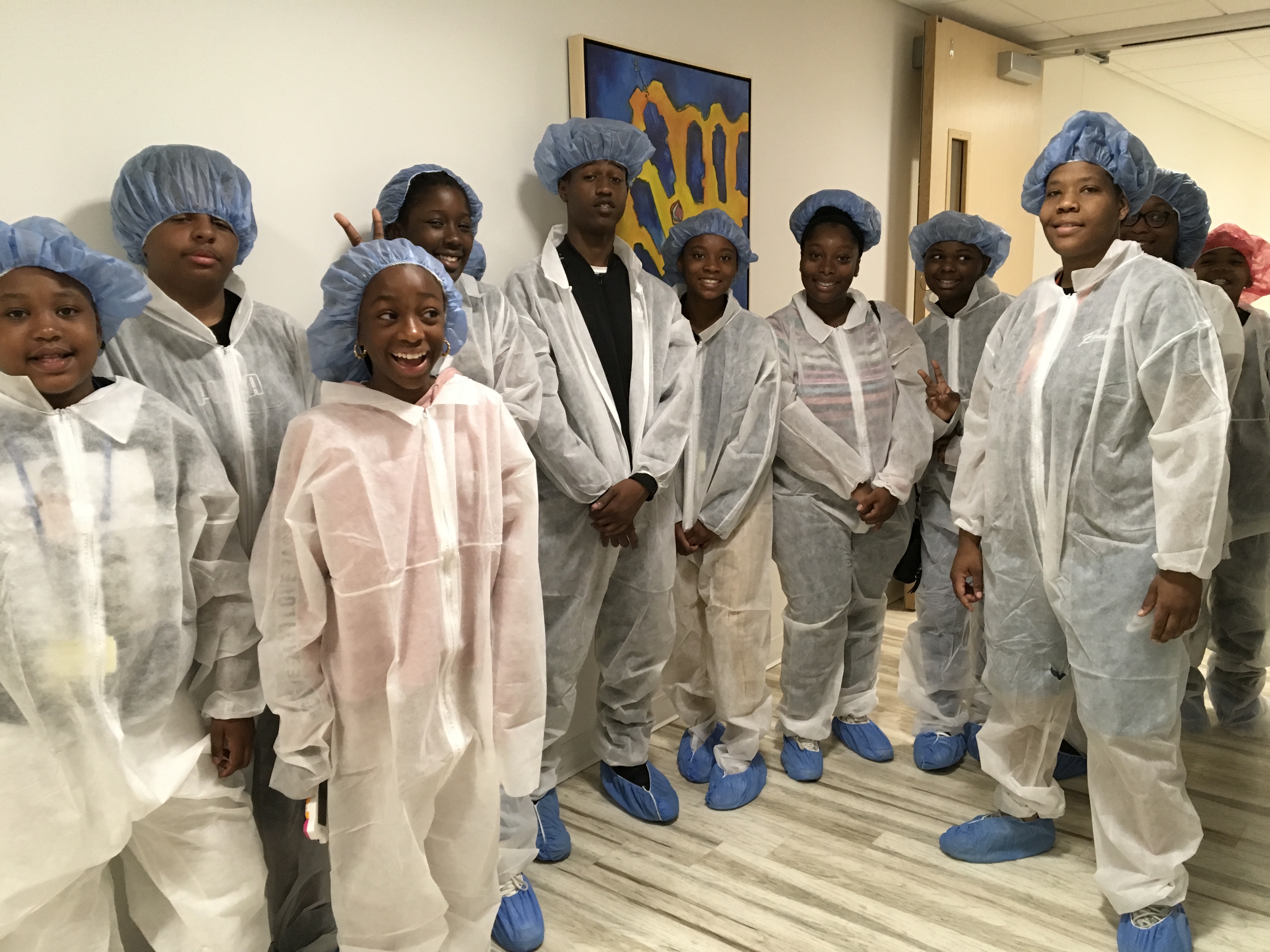 Want to learn more about Inspire Upstate? Read about it in a featured article on the library's website, "Inspire Upstate, a health professions camp, spotlights health careers, education for city youth," or contact Olivia Tsistinas, Clinical Outreach Coordinator, via email: tsistijo@upstate.edu or telephone: (315) 464-7200.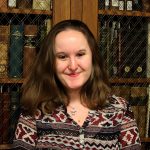 ABOUT Hannah Sinemus
Hannah Sinemus is the Web Experience Coordinator for the Middle Atlantic Region (MAR). Although she updates the MAR web pages, blog, newsletter and social media, Hannah is not the sole author of this content. If you have questions about a MARquee or MAReport posting, please contact the Middle Atlantic Region directly at nnlmmar@pitt.edu.
Email author View all posts by Hannah Sinemus