Weekly Postings
Posted by Hannah Sinemus on August 22nd, 2019 Posted in: Weekly Postings

---
See something of interest? Please share our postings with colleagues in your institutions!
Spotlight
Member Highlights: Upstate Health Sciences Library, Syracuse, NY – learn more about this youth-focused education program that pairs medical librarians and healthcare professionals with middle school students, to improve health literacy and inspire the pursuit of health-related careers.
Back-to-School with My MedlinePlus: In the latest edition of the My MedlinePlus Newsletter you can learn about vaccines, the impact of a heavy backpack, get a recipe for low-fat pumpkin bread, and more! Subscribe to receive My MedlinePlus via email.
National Network of Libraries of Medicine News
Save the Date for the next NNLM Wikipedia Edit-a-thon, coming up on November 20, 2019! Follow #CiteNLM to get the latest details as they become available.
National Health Observances: Looking for tools and materials to promote National Immunization Awareness and Talk to Your Doctor Month? Check out the NNLM Community Engagement Network's National Health Observances page for premade slides, handouts, social media blurbs, and kits that support health programming throughout the year.
In the Region – This summer, Michelle Burda visited Every Necessary Care & Attention: George Washington & Medicine, a National Library of Medicine exhibit, at Brody Family Medical Library in Allentown PA. Read about more of our recent activities to learn what your Regional Medical Library is doing to support health outreach and programming in NY, NJ, PA and DE. – MARquee News Highlights
Project Outcome: An Easy way to Measure the Impact of Library Services – MCR News
New on YouTube: Resources for Community Health Workers, June 26, 2019
NLM/NIH News
Mourning the loss of former NLM Director Donald A.B. Lindberg, M.D. – It is with great sadness that we share the news of the passing of Donald A.B. Lindberg, M.D., who served as the director of the National Library of Medicine (NLM) for more than 30 years. He was one of the longest-serving leaders at NIH and continued his service as director emeritus of NLM after his retirement in March 2015. Because of his pioneering work in applying computer technology to biomedical research and health information, he is considered by many to be the country's senior statesman for computers and medicine. Watch the Dr. Lingberg Memorial Video for a tribute to this NLM legend.
Remembering Donald A. B. Lindberg, a visionary giant with a personal touch – A world-renowned leader in applying computers to health care and a giant in the field of biomedical research, Dr. Lindberg was hailed for his visionary and transformative leadership. When people talk about people with such great influence, they often say that those who come after them stand on their shoulders. With Don, it was different. He made sure that we stood beside him. – NLM Musings from the Mezzanine, Innovations in Health Information from the Director of the U.S. National Library of Medicine
The Amazing Brain: Mapping Brain Circuits in Vivid Color – Hop aboard to fly up, down, left, and right through the information highways of the human brain! This captivating and eye-catching video was one of the winners of the 2019 "Show us Your Brain!" contest sponsored by the NIH-led Brain Research through Advancing Innovative Neurotechnologies (BRAIN) Initiative. – NIH Director's Blog
Subscribe to the NLM Technical Bulletin for the latest updates on NLM tools you may be using. The current issue recently highlighted updates to PubMed Labs that improved search filters, and a new milestone for PubMed – the 30 millionth journal citation!
NIH funds genetic counseling resource ahead of million-person sequencing effort – The All of Us Research Program has awarded $4.6 million in initial funding to Color, a health technology company in Burlingame, California, to establish the program's nationwide genetic counseling resource. Through this funding, Color's network of genetic counselors will help participants understand what the genomic testing results mean for their health and their families.
Opinion: Diversity strengthens global health science – Global Health Matters, a newsletter from the Fogarty International Center
NLM and NNLM Educational Opportunities
NNLM and NLM classes are free and open to all. Please feel free to share our training opportunities!
August 2019
Are You Ready? Essential Disaster Health Information Resources for Keeping Your Loved Ones Safe – August 28, 2:00-3:00 PM ET – Sponsored by the New England Region (NER), get ready for September and National Preparedness Month with this webinar that highlights NLM disaster health information and other emergency preparedness resources for community educators, families, friends and caregivers. This class will also include resources for special populations and those with special needs.
NNLM Delivery – August 28, 2:30-3:15 PM ET – The Middle Atlantic Region (MAR) is upgrading MARDelivery, our free document delivery service that has been offered to NNLM Members in New York, New Jersey, Pennsylvania, and Delaware for over a decade. Not only have we upgraded to a fresh look and feel for existing MARDelivery users, but this free service will soon be extended to Members across the entire National Network of Libraries of Medicine! Join us for this brief information session about our new-and-improved document delivery platform, NNLM Delivery.
September 2019
Reflections on Bioinformatics Librarianship – September 4, 2:00-3:00 PM ET – A growing number of librarians are filling a special niche in the information world: serving those who work with genetic and molecular biology information. In this one-hour webinar with the NNLM Training Office (NTO) and NLM Office of Engagement and Training (OET), librarians will reflect on the practice and future of this specialized and uniquely valuable role of the librarian providing bioinformatics support.
Biomedical & Health Research Data Management for Librarians – September 9-November 15, 2019 – This collaborative online course offered by the National Network of Libraries of Medicine (NNLM) provides basic knowledge and skills for librarians interested in helping patrons manage their research data. Attending this course will improve your ability to initiate or extend research data management services at your institution. The major goal of this course is to provide an introduction to data issues and policies in support of developing and implementing or enhancing research data management training and services at your institution. The course topics include an overview of data management, choosing appropriate metadata descriptors or taxonomies for a dataset, addressing privacy and security issues with data, and creating data management plans. Participants are eligible for up to 32 MLA CE, dependent upon the number of modules completed.
"Seeing" your Search: Visualization Techniques for Exploring PubMed Search Results – September 10, 2:00-3:00 PM ET – In this webinar with the Southeastern/Atlantic Region (SEA) presenters will use visualization methods to explore the aggregate qualities of PubMed results. Techniques such as Venn diagrams and line charts can yield important insights into a search by giving us an overview of our results at a glance. You will also see how using these techniques in an interactive way can help guide the process of refining a search strategy.
Getting Started with Information Outreach in Your Community: An Introduction – September 12, 2:00-3:00 PM ET – Sponsored by the Greater Midwest Region (GMR), this class will provide a background in cultural competence and outreach skills for librarians making outreach efforts to underserved, underrepresented minority populations in their community. The goal of this course is to offer concrete ideas that will enable librarians to initiate outreach programs with these populations. Topics include locating community demographics, the importance of developing relationships, the basics of building and developing community-based partnerships, recognition and acceptance of cultural differences, and the importance of cultural competency.
Navigating the publishing landscape: Nuances of open access and "predatory" publishing – September 17, 2:00-3:00 PM ET – Sponsored by the Southeastern/Atlantic Region (SEA), this session will demystify the changing landscape of scholarly publishing, in particular, the rise of open access and "predatory" publishing. Predatory publishing is a term often used to describe journal publishers who engage in unethical or deceptive practices in order to make a profit. Alongside obvious publishing scams, emerging practices of established publishers, such as cascading and mirror journals, are also generating confusion and questions from both librarians and authors. Using a "train the trainer" model, attendees will learn to navigate this nuanced landscape of scholarly communication.
Family Focused Addiction Support Training: Getting your Life Back – September 17, 3:00-4:00 PM ET – In this webinar with the New England Region (NER), guest presenter Maureen Cavanagh will introduce you to her newest project, Family Focused Addiction Support Training (FFAST). FFAST is a family-focused intervention designed to define and increase fluency in the language of recovery, educate on substance use disorders, and provide resources for self-care for those affected by a another's substance use disorder. Learning the steps to care for yourself is essential in being a healthy, empathetic and effective supporter to your loved one, patient or student.
Are you podcasting? – September 18, 12:00-1:00 PM ET – As an alternative to radio or music playlists and primarily on mobile devices, people listen to various types of podcasts for enlightenment, learning or enjoyment. With looming board exams, pop quizzes and the need to understand basic human physiology, medical students face numerous stressors during their clinical years. This moderated webinar with the SoutheasternAtlantic Region (SEA) will provide an example of how two students found a unique outlet to cope with the high-intensity onslaught of medical education. The webinar's goal is to inspire health sciences librarians to embrace podcast platforms as another means of teaching aspects of library orientation and instruction.
ECRI Guidelines Trust – September 18, 1:00-2:00 PM ET – Medical librarians are one of the largest user groups of the ECRI Guidelines Trust. So why not take advantage of all the Trust has to offer in terms of evidence-based clinical practice guideline content? Join this webinar with the Middle Atlantic Region (MAR) to hear directly from the creators of the Trust and learn how this guideline repository can facilitate your searches for up-to-date clinical practice guidelines. They will take you on a tour of their site's content and capabilities, and share latest search features and enhancements developed with a librarian audience in mind.
Cooking Classes without a Kitchen – September 24, 3:00-4:00 PM ET – Cooking programs are a great way to provide nutritional and health information to patrons, as well as celebrate cuisines from different cultures. They're also a lot of fun and very interactive opportunities where patrons can learn from each other. However, not every library is fortunate enough to have a kitchen programming space. This webinar with the Middle Atlantic Region (MAR) will explore some ideas for how a library without a kitchen can still provide great food programs for their patrons.
New classes on-demand! Looking for more self-paced learning opportunities? Check out MedlinePlus for Public Librarians. This aysnchronous, hands-on, narrated tutorial explains why MedlinePlus should be the first choice for public librarians when answering health information questions.
*Please note that the class registration system requires obtaining an NNLM account prior to registration. Learn how to register for classes from the NTO.
Other Items of Interest
Job Posting: Medical Librarian/Information Specialist, ECRI Institute, Plymouth Meeting, PA
Pennsylvanian academic library research study – You are invited to participate in a survey for a research study about assessment of outreach and student engagement efforts in academic libraries. Pennsylvanian academic library employees in a variety of positions are welcomed to participate. For more information about this study, review the Informed Consent information at the start of the survey. This study was approved by the IRB at Penn State University and Edinboro University.
New Medical Makerspace ListServ – The Ginsburg Health Sciences library is pleased to announce the creation of the Medical Makerspace ListServ. Intended to facilitate the sharing and dissemination of thoughts and experiences related to medical makerspace technologies, practices, techniques, development, and strategy, Ginsburg HSL is spearheading a structured means of information sharing with academic and clinically-based medical makerspaces and/or innovation labs. The ListServ will function as a valuable resource for medical makerspaces and medical makerspace professionals, and foster a closer sense of community in the application of emerging technologies in medicine and medical schools. To subscribe, send an email to listserv@listserv.temple.edu with "subscribe MEDICAL_MAKERSPACE_LISTSERV Yourfirstname Yourlastname" in the body of the email. If you have any questions, please contact Patrick Lyons, Innovation Librarian, at patrick.lyons@temple.edu.
AHRQ Social Determinants of Health Challenge Enters Exciting Second Phase! –  AHRQ Views
Graphic Medicine: Ill-Conceived and Well-Drawn, exhibition and lecture – Visit the University of Pittsburgh Health Sciences Library System for the exhibition "Graphic Medicine: Ill-Conceived and Well-Drawn," an exploration of presenting personal illness narratives and health information through comics. The exhibition is free and open to the public during normal library hours from August 19 to September 30. To complement the exhibit, Dr. Jay Hosler will give a lecture on the art and science of science comics on August 27 at 11:30am (refreshments provided).
Troubleshooting Systematic Reviews: Refining the Search – September 5, 2:00-3:30 PM ET – How do you refine a systematic review search to make sure you are capturing articles that meet your eligibility criteria? How do you troubleshoot a search that is failing to retrieve known articles significant to your topic? How do you revise searches based on researcher feedback? How do you compare strategies for capturing additional articles? Join Margaret Foster and Sarah Jewell for the second of two webinars that address these and other troublesome questions that librarians interested in consulting on systematic reviews will want to answer. Sponsored by MLA; $65 for members / $85 for non-members.
AJPH Call for Proposals: Special Issue about Health Misinformation on Social Media – The American Journal of Public Health (AJPH), in collaboration with the National Cancer Institute, intends to publish a special issue focusing on research that can help us better understand and address the proliferation of health misinformation on social media. If you are interested in contributing to this special issue, please send an extended proposal to Ms. Anna Gaysynsky, Assistant Guest Editor, at Anna.Gaysynsky@nih.gov by 11:59 PM ET on Friday, August 30.
OpenCon 2019 in Philadelphia, PA – Join Temple University on November 1 for OpenCon Philly, a free one-day series of panels and interactive workshops for idea exchange and learning around open access, open education, and open data. Connect with regional colleagues and find future collaborators as you share success stories, learn from each other's failures, and discuss challenges in your work towards making research, educational materials, data, and government information more equitable and accessible to all. This event is free and open to all. RSVP to stay in the loop and be notified of the call for presentations! A registration form will be forthcoming closer to the event.
---
MAR Postings is a comprehensive weekly news series authored by the National Network of Libraries of Medicine, Middle Atlantic Region (NNLM MAR)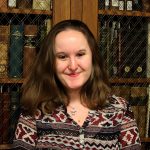 ABOUT Hannah Sinemus
Hannah Sinemus is the Web Experience Coordinator for the Middle Atlantic Region (MAR). Although she updates the MAR web pages, blog, newsletter and social media, Hannah is not the sole author of this content. If you have questions about a MARquee or MAReport posting, please contact the Middle Atlantic Region directly at nnlmmar@pitt.edu.
Email author View all posts by Hannah Sinemus