Weekly Postings
Posted by Hannah Sinemus on August 29th, 2019 Posted in: Weekly Postings

---
See something of interest? Please share our postings with colleagues in your institutions!
Spotlight
Health Programming in Public Libraries Award: The National Network of Libraries of Medicine, Middle Atlantic Region (NNLM MAR) invites applications from Community Based Organizations (CBOs) with existing health programs, to support health programming in public libraries. Read the full Request for Proposal and apply by September 20 at noon ET.
National Network of Libraries of Medicine News
Save the Date for the next NNLM Wikipedia Edit-a-thon, coming up on November 20, 2019! Follow #CiteNLM to get the latest details as they become available.
National Health Observances: Looking for tools and materials to promote National Immunization Awareness and Talk to Your Doctor Month? Check out the NNLM Community Engagement Network's National Health Observances page for premade slides, handouts, social media blurbs, and kits that support health programming throughout the year.
In the Region – Thanks to the work of Health Professions Coordinator Erin Seger, this summer NNLM MAR was approved as a provider of continuing education for Certified Health Education Specialists (CHES) for the next 2 years! Read about more of our recent activities to learn what your Regional Medical Library is doing to support health outreach and programming in NY, NJ, PA and DE. – MARquee News Highlights
New on YouTube: From A(ddiction) to Z(its): Supporting Teens with Health Information, July 26, 2019
NLM/NIH News
Hear Ye, Hear Ye! NLM's Summer Town Hall – Twice a year, leadership at NLM invites the 1,700 women and men who work for the Library to a Town Hall meeting. These meetings provide an opportunity for leadership to announce new initiatives and demonstrate accountability to our team, and for staff to ask questions and share ideas, concerns, and even words of appreciation. – NLM Musings from the Mezzanine, Innovations in Health Information from the Director of the U.S. National Library of Medicine
NLM Celebrates Acquisition of Selma and Lois DeBakey Papers – The National Library of Medicine (NLM) has acquired the papers of sisters Selma and Lois DeBakey, PhD, pioneers in biomedical communications who used humor as one of their signature teaching techniques. These remarkable women also wrote extensively about the responsibilities of authors, editors, and reviewers and on topics such as literary ethics and etiquette. – NLM in Focus, a Look Inside the U.S. National Library of Medicine
Leather Bindings: Conservation Research on Tanning – Have you noticed that books bound before the mid-19th century are in better condition than those bound after the mid-19th century? Seemingly simple questions have an interesting way of developing into larger, more complex questions. To answer a question like, "What do you think causes dyes to fade on leather bindings?" you must tease it out into a cascade of specific, testable questions about dyes, tanning processes, leather degradation, and time. – Circulating Now, from the Historical Collections of the National Library of Medicine
The Amazing Brain: Making Up for Lost Vision – This video outlines a new strategy aimed at restoring loss of central vision in people with age-related macular degeneration (AMD), a leading cause of vision loss among people age 50 and older. The researchers' ultimate goal is to give such people the ability to see the faces of their loved ones or possibly even read again. – NIH Director's Blog
Subscribe to the NLM Technical Bulletin for the latest updates on NLM tools you may be using. The current issue recently highlighted updates to PubMed Labs that improved search filters, and a new milestone for PubMed – the 30 millionth journal citation!
NLM and NNLM Educational Opportunities
NNLM and NLM classes are free and open to all. Please feel free to share our training opportunities!
September 2019
Reflections on Bioinformatics Librarianship – September 4, 2:00-3:00 PM ET – A growing number of librarians are filling a special niche in the information world: serving those who work with genetic and molecular biology information. In this one-hour webinar with the NNLM Training Office (NTO) and NLM Office of Engagement and Training (OET), librarians will reflect on the practice and future of this specialized and uniquely valuable role of the librarian providing bioinformatics support.
"Seeing" your Search: Visualization Techniques for Exploring PubMed Search Results – September 10, 2:00-3:00 PM ET – In this webinar with the Southeastern/Atlantic Region (SEA) presenters will use visualization methods to explore the aggregate qualities of PubMed results. Techniques such as Venn diagrams and line charts can yield important insights into a search by giving us an overview of our results at a glance. You will also see how using these techniques in an interactive way can help guide the process of refining a search strategy.
Getting Started with Information Outreach in Your Community: An Introduction – September 12, 2:00-3:00 PM ET – Sponsored by the Greater Midwest Region (GMR), this class will provide a background in cultural competence and outreach skills for librarians making outreach efforts to underserved, underrepresented minority populations in their community. The goal of this course is to offer concrete ideas that will enable librarians to initiate outreach programs with these populations. Topics include locating community demographics, the importance of developing relationships, the basics of building and developing community-based partnerships, recognition and acceptance of cultural differences, and the importance of cultural competency.
Navigating the publishing landscape: Nuances of open access and "predatory" publishing – September 17, 2:00-3:00 PM ET – Sponsored by the Southeastern/Atlantic Region (SEA), this session will demystify the changing landscape of scholarly publishing, in particular, the rise of open access and "predatory" publishing. Predatory publishing is a term often used to describe journal publishers who engage in unethical or deceptive practices in order to make a profit. Alongside obvious publishing scams, emerging practices of established publishers, such as cascading and mirror journals, are also generating confusion and questions from both librarians and authors. Using a "train the trainer" model, attendees will learn to navigate this nuanced landscape of scholarly communication.
Family Focused Addiction Support Training: Getting your Life Back – September 17, 3:00-4:00 PM ET – In this webinar with the New England Region (NER), guest presenter Maureen Cavanagh will introduce you to her newest project, Family Focused Addiction Support Training (FFAST). FFAST is a family-focused intervention designed to define and increase fluency in the language of recovery, educate on substance use disorders, and provide resources for self-care for those affected by a another's substance use disorder. Learning the steps to care for yourself is essential in being a healthy, empathetic and effective supporter to your loved one, patient or student.
Are you podcasting? – September 18, 12:00-1:00 PM ET – As an alternative to radio or music playlists and primarily on mobile devices, people listen to various types of podcasts for enlightenment, learning or enjoyment. With looming board exams, pop quizzes and the need to understand basic human physiology, medical students face numerous stressors during their clinical years. This moderated webinar with the SoutheasternAtlantic Region (SEA) will provide an example of how two students found a unique outlet to cope with the high-intensity onslaught of medical education. The webinar's goal is to inspire health sciences librarians to embrace podcast platforms as another means of teaching aspects of library orientation and instruction.
ECRI Guidelines Trust – September 18, 1:00-2:00 PM ET – Medical librarians are one of the largest user groups of the ECRI Guidelines Trust. So why not take advantage of all the Trust has to offer in terms of evidence-based clinical practice guideline content? Join this webinar with the Middle Atlantic Region (MAR) to hear directly from the creators of the Trust and learn how this guideline repository can facilitate your searches for up-to-date clinical practice guidelines. They will take you on a tour of their site's content and capabilities, and share latest search features and enhancements developed with a librarian audience in mind.
ClinicalTrials.gov: Results Reporting, Unique Evidence, and the Role of Medical Librarians – September 19, 1:00-2:00 PM ET – ClinicalTrials.gov is the openly available federal registry and results database of publicly and privately funded clinical studies conducted in the United States and around the world. ClinicalTrials.gov is a vital resource for researchers, healthcare providers, and health sciences librarians who wish to consult the entire body of evidence on any particular topic. Sponsored by the Southeastern/Atlantic Region (SEA), this training will discuss the significance of ClinicalTrials.gov, demonstrate how to search and interpret the results database, and explore how health sciences librarians can advocate the importance of complying with the results submission requirements.
Cooking Classes without a Kitchen – September 24, 3:00-4:00 PM ET – Cooking programs are a great way to provide nutritional and health information to patrons, as well as celebrate cuisines from different cultures. They're also a lot of fun and very interactive opportunities where patrons can learn from each other. However, not every library is fortunate enough to have a kitchen programming space. This webinar with the Middle Atlantic Region (MAR) will explore some ideas for how a library without a kitchen can still provide great food programs for their patrons.
Finding Clinically-Relevant Genetic Information – September 25, 3:00-4:00 PM ET – Join the MidContinental Region (MCR) for this next installment of NNLM Resource Picks, our collaborative, bimonthly, webcast series featuring the National Library of Medicine resources! This presentation will introduce participants to resources for finding clinically-relevant genetic information, including overview and search demonstrations of three NCBI Clinical databases: ClinVar, MedGen, and the Genetic Testing Registry.
*Please note that the class registration system requires obtaining an NNLM account prior to registration. Learn how to register for classes from the NTO.
Other Items of Interest
Collaboration Launches Interactive Nature Program for Allegheny County Children and Families – Compendium, News for Pennsylvania Libraries
Troubleshooting Systematic Reviews: Refining the Search – September 5, 2:00-3:30 PM ET – How do you refine a systematic review search to make sure you are capturing articles that meet your eligibility criteria? How do you troubleshoot a search that is failing to retrieve known articles significant to your topic? How do you revise searches based on researcher feedback? How do you compare strategies for capturing additional articles? Join Margaret Foster and Sarah Jewell for the second of two webinars that address these and other troublesome questions that librarians interested in consulting on systematic reviews will want to answer. Sponsored by MLA; $65 for members / $85 for non-members.
AJPH Call for Proposals: Special Issue about Health Misinformation on Social Media – The American Journal of Public Health (AJPH), in collaboration with the National Cancer Institute, intends to publish a special issue focusing on research that can help us better understand and address the proliferation of health misinformation on social media. If you are interested in contributing to this special issue, please send an extended proposal to Ms. Anna Gaysynsky, Assistant Guest Editor, at Anna.Gaysynsky@nih.gov by 11:59 PM ET on Friday, August 30.
Western Pennsylvania Health Literacy Event – Visit Carlow University in Pittsburgh on Friday, October 25 to celebrate Health Literacy Month! Hosted by the Healthcare Council of Western Pennsylvania (HCWP) in collaboration with the Pennsylvania Health Literacy Coalition, this free event will feature sessions on the basics of health literacy, unconscious bias, and cultural humility. Attendees will have the opportunity to learn how to apply health literacy techniques to their personal and professional lives.
OpenCon 2019 in Philadelphia, PA – Join Temple University on November 1 for OpenCon Philly, a free one-day series of panels and interactive workshops for idea exchange and learning around open access, open education, and open data. Connect with regional colleagues and find future collaborators as you share success stories, learn from each other's failures, and discuss challenges in your work towards making research, educational materials, data, and government information more equitable and accessible to all. This event is free and open to all. RSVP to stay in the loop and be notified of the call for presentations! A registration form will be forthcoming closer to the event.
---
MAR Postings is a comprehensive weekly news series authored by the National Network of Libraries of Medicine, Middle Atlantic Region (NNLM MAR)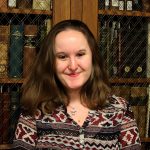 ABOUT Hannah Sinemus
Hannah Sinemus is the Web Experience Coordinator for the Middle Atlantic Region (MAR). Although she updates the MAR web pages, blog, newsletter and social media, Hannah is not the sole author of this content. If you have questions about a MARquee or MAReport posting, please contact the Middle Atlantic Region directly at nnlmmar@pitt.edu.
Email author View all posts by Hannah Sinemus