Weekly Postings
Posted by Hannah Sinemus on September 6th, 2019 Posted in: Weekly Postings

---
See something of interest? Please share our postings with colleagues in your institutions!
Spotlight
Health Programming in Public Libraries Award: The National Network of Libraries of Medicine, Middle Atlantic Region (NNLM MAR) invites applications from Community Based Organizations (CBOs) with existing health programs, to support health programming in public libraries. Read the full Request for Proposal and apply by September 20 at noon ET.
National Network of Libraries of Medicine News
Save the Date for the next NNLM Wikipedia Edit-a-thon, coming up on November 20, 2019! Follow #CiteNLM to get the latest details as they become available.
National Health Observances: Looking for tools and materials to promote Health Insurance Enrollment Month and Healthy Aging? Check out the NNLM Community Engagement Network's National Health Observances page for premade slides, handouts, social media blurbs, and kits that support health programming throughout the year.
Explore Healthy Aging with the NNLM Reading Club – MARquee News Highlights
Regarding Upcoming PubMed Webinars – The Dragonfly, News from the Northwest and Beyond, by PNR
New on YouTube: Disaster Information Management Research Center (DIMRC): Disaster Health Literature, July 31, 2019
NLM/NIH News
Taking Flight: NLM's Data Science Journey – In 2018, we embarked on a journey to build a workforce ready to take on the challenges of data-driven research and health, and earlier this year we shared our plans for accelerating data science expertise at NLM. Now, it's time to reflect on our progress and recognize our accomplishments. – NLM Musings from the Mezzanine, Innovations in Health Information from the Director of the U.S. National Library of Medicine
Actor Mädchen Amick Talks Mental Health in NIH MedlinePlus Magazine – The current issue of NIH MedlinePlus magazine brings you Riverdale and Twin Peaks actress Mädchen Amick talking about the stigma of mental health disorders and her son's bipolar disorder. Amick opens up about her son's situation, advocates for NIH research, and shares her message of hope. – NLM in Focus, a Look Inside the U.S. National Library of Medicine
A "Commentary" on Lambertus on Aquinas on Aristotle – Jorge of Burgos, the scholar-villain of Umberto Eco's The Name of the Rose, damned Aristotle (384–322 BCE): "Every book by that man has destroyed a part of the learning that Christianity has accumulated over the centuries." With such a driving hatred Jorge embarked on a series of murders to suppress the philosopher's book on humor. – Circulating Now, from the Historical Collections of the National Library of Medicine
Using MicroRNA to Starve a Tumor? – Tumor cells thrive by exploiting the willingness of normal cells in their neighborhood to act as accomplices. One of their sneakier stunts involves tricking the body into helping them form new blood vessels. This growth-enabling process of sprouting new blood vessels, called tumor angiogenesis, remains a vital area of cancer research and continues to yield important clues into how to beat this deadly disease. – NIH Director's Blog
NIMH Announces New Clinical Research Toolbox – The National Institute of Mental Health (NIMH) recently developed a Clinical Research Toolbox designed to assist clinical investigators with the development of clinical research studies. It contains resources such as National Institutes of Health (NIH) and NIMH policy and guidance documents, templates, sample forms, site monitoring documents, and other materials.
All of Us Research Program Seeks Public Input to Inform Tribal Collaborations – Through this Request for Information, the program seeks further input on the issues raised during the consultation, which include, among others, the importance of proper handling of American Indians and Alaska Natives (AI/AN) biospecimens in accordance with Tribal beliefs and traditions, challenges with handling data from self-identified AI/AN individuals, and educating the research community on avoidance of stigmatizing research.
Subscribe to the NLM Technical Bulletin for the latest updates on NLM tools you may be using! The current issue recently highlighted new resources available in the NLM Digital Collections.
NIH News in Health: The September 2019 issue is now available, featuring, "Teen Suicide: Understanding the Risk and Getting Help," and, "Preventing Falls: Tips to Keep You on Your Feet."
NLM and NNLM Educational Opportunities
NNLM and NLM classes are free and open to all. Please feel free to share our training opportunities!
September 2019
"Seeing" your Search: Visualization Techniques for Exploring PubMed Search Results – September 10, 2:00-3:00 PM ET – In this webinar with the Southeastern/Atlantic Region (SEA) presenters will use visualization methods to explore the aggregate qualities of PubMed results. Techniques such as Venn diagrams and line charts can yield important insights into a search by giving us an overview of our results at a glance. You will also see how using these techniques in an interactive way can help guide the process of refining a search strategy.
A Beginner's Guide to Genes and Sequences at NCBI – September 11, 12:00-12:45 PM ET – Interested in learning about genes and sequences but don't know how to begin? Sponsored by the National Center for Biotechnology Information (NCBI), this webinar is intended for people with limited experience working with sequence information, and will provide you with basic knowledge on how to find and compare nucleotide and protein sequences. You will learn about the kinds of data available for genes and sequences, how to select the most informative records, and how to find related genes and sequences using pre-computed information and the BLAST sequence search service.
Getting Started with Information Outreach in Your Community: An Introduction – September 12, 2:00-3:00 PM ET – Sponsored by the Greater Midwest Region (GMR), this class will provide a background in cultural competence and outreach skills for librarians making outreach efforts to underserved, underrepresented minority populations in their community. The goal of this course is to offer concrete ideas that will enable librarians to initiate outreach programs with these populations. Topics include locating community demographics, the importance of developing relationships, the basics of building and developing community-based partnerships, recognition and acceptance of cultural differences, and the importance of cultural competency.
Navigating the publishing landscape: Nuances of open access and "predatory" publishing – September 17, 2:00-3:00 PM ET – Sponsored by the Southeastern/Atlantic Region (SEA), this session will demystify the changing landscape of scholarly publishing, in particular, the rise of open access and "predatory" publishing. Predatory publishing is a term often used to describe journal publishers who engage in unethical or deceptive practices in order to make a profit. Alongside obvious publishing scams, emerging practices of established publishers, such as cascading and mirror journals, are also generating confusion and questions from both librarians and authors. Using a "train the trainer" model, attendees will learn to navigate this nuanced landscape of scholarly communication.
Family Focused Addiction Support Training: Getting your Life Back – September 17, 3:00-4:00 PM ET – In this webinar with the New England Region (NER), guest presenter Maureen Cavanagh will introduce you to her newest project, Family Focused Addiction Support Training (FFAST). FFAST is a family-focused intervention designed to define and increase fluency in the language of recovery, educate on substance use disorders, and provide resources for self-care for those affected by a another's substance use disorder. Learning the steps to care for yourself is essential in being a healthy, empathetic and effective supporter to your loved one, patient or student.
Are you podcasting? – September 18, 12:00-1:00 PM ET – As an alternative to radio or music playlists and primarily on mobile devices, people listen to various types of podcasts for enlightenment, learning or enjoyment. With looming board exams, pop quizzes and the need to understand basic human physiology, medical students face numerous stressors during their clinical years. This moderated webinar with the SoutheasternAtlantic Region (SEA) will provide an example of how two students found a unique outlet to cope with the high-intensity onslaught of medical education. The webinar's goal is to inspire health sciences librarians to embrace podcast platforms as another means of teaching aspects of library orientation and instruction.
ClinicalTrials.gov: Results Reporting, Unique Evidence, and the Role of Medical Librarians – September 19, 1:00-2:00 PM ET – ClinicalTrials.gov is the openly available federal registry and results database of publicly and privately funded clinical studies conducted in the United States and around the world. ClinicalTrials.gov is a vital resource for researchers, healthcare providers, and health sciences librarians who wish to consult the entire body of evidence on any particular topic. Sponsored by the Southeastern/Atlantic Region (SEA), this training will discuss the significance of ClinicalTrials.gov, demonstrate how to search and interpret the results database, and explore how health sciences librarians can advocate the importance of complying with the results submission requirements.
Cooking Classes without a Kitchen – September 24, 3:00-4:00 PM ET – Cooking programs are a great way to provide nutritional and health information to patrons, as well as celebrate cuisines from different cultures. They're also a lot of fun and very interactive opportunities where patrons can learn from each other. However, not every library is fortunate enough to have a kitchen programming space. This webinar with the Middle Atlantic Region (MAR) will explore some ideas for how a library without a kitchen can still provide great food programs for their patrons.
Finding Clinically-Relevant Genetic Information – September 25, 3:00-4:00 PM ET – Join the MidContinental Region (MCR) for this next installment of NNLM Resource Picks, our collaborative, bimonthly, webcast series featuring the National Library of Medicine resources! This presentation will introduce participants to resources for finding clinically-relevant genetic information, including overview and search demonstrations of three NCBI Clinical databases: ClinVar, MedGen, and the Genetic Testing Registry.
October 2019
Beyond an Apple a Day: Providing Consumer Health Information at Your Library – October 1-November 1, 2019 – Join the MidContinental Region (MCR) for this hands-on class that will cover the health information seeking behavior of consumers and the role of the librarian in the provision of health information for the public. Come learn about the evolution of consumer health, health literacy and the e-patient. Participants will leave equipped with knowledge of top consumer health sites. This class will discuss creative ideas for health information outreach, and wrap up with an opportunity to explore effective marketing approaches and develop an elevator speech.
Activate, Collaborate, and Educate: Health Outreach and Programming in Your Community – October 22, 3:00-4:00 PM ET – Sponsored by the Middle Atlantic Region (MAR), this course will provide an overview of ideas to conduct health outreach and create health programs for libraries and community/faith based organizations. Participants will learn how to integrate resources from the National Library of Medicine (NLM) and other reputable agencies to introduce community members to NLM resources in fun and engaging ways.
*Please note that the class registration system requires obtaining an NNLM account prior to registration. Learn how to register for classes from the NTO.
Other Items of Interest
Job Posting: Research and Instruction Librarian (4 positions), University of Pittsburgh Health Sciences Library System (HSLS), Pittsburgh, PA
Navigating LGBTQ Adolescent Health for the Healthcare Provider – The New York State Area Health Education Center System, in collaboration with the Clinical Education Initiative, will be hosting a continuing education seminar on Saturday, October 12 in Buffalo, NY titled Navigating LGBTQ Adolescent Health for the Healthcare Provider. Lesbian, gay, bisexual, transgender, and queer (LGBTQ) youth must navigate the typical challenges of adolescence while also managing the social stigma associated with their emerging sexual/gender identities. This seminar will highlight the unique health and developmental challenges of LGBTQ youth, and discuss ways to address these issues in the clinical setting. Early bird registration until September 30 for health professionals is $100 and $15 for students.
Western Pennsylvania Health Literacy Event – Visit Carlow University in Pittsburgh on Friday, October 25 to celebrate Health Literacy Month! Hosted by the Healthcare Council of Western Pennsylvania (HCWP) in collaboration with the Pennsylvania Health Literacy Coalition, this free event will feature sessions on the basics of health literacy, unconscious bias, and cultural humility. Attendees will have the opportunity to learn how to apply health literacy techniques to their personal and professional lives.
OpenCon 2019 in Philadelphia, PA – Join Temple University on November 1 for OpenCon Philly, a free one-day series of panels and interactive workshops for idea exchange and learning around open access, open education, and open data. Connect with regional colleagues and find future collaborators as you share success stories, learn from each other's failures, and discuss challenges in your work towards making research, educational materials, data, and government information more equitable and accessible to all. This event is free and open to all. RSVP to stay in the loop and be notified of the call for presentations! A registration form will be forthcoming closer to the event.
---
MAR Postings is a comprehensive weekly news series authored by the National Network of Libraries of Medicine, Middle Atlantic Region (NNLM MAR)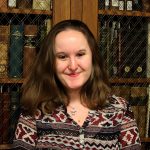 ABOUT Hannah Sinemus
Hannah Sinemus is the Web Experience Coordinator for the Middle Atlantic Region (MAR). Although she updates the MAR web pages, blog, newsletter and social media, Hannah is not the sole author of this content. If you have questions about a MARquee or MAReport posting, please contact the Middle Atlantic Region directly at nnlmmar@pitt.edu.
Email author View all posts by Hannah Sinemus