Good News! MARDelivery is Getting an Upgrade and a New Name
Posted by Hannah Sinemus on September 9th, 2019 Posted in: The MAReport
Tags: 2019 Issue 3
---
The National Network of Libraries of Medicine (NNLM), Middle Atlantic Region (MAR) is upgrading MARDelivery and changing its name to NNLM Delivery. This is a free document delivery, storage and retrieval service that has been offered to NNLM Members in New York, New Jersey, Pennsylvania, and Delaware for over a decade. The system's software has been upgraded to offer our users a fresh new look and an improved delivery platform. We are pleased to announce that MAR is now going to extend this free service to all NNLM Members across the United States.
NNLM Delivery is a method for sending a link for article/s to a recipient rather than emailing it as an attachment. This service supports electronic document delivery. It is not a replacement for DOCLINE nor for LoansomeDOC. For current MARDelivery users, this is an upgrade to the current version you are accessing.
NNLM Delivery allows you to send a file that is too large for email or to send a file to an institution that blocks email attachments. You can also use NNLM Delivery to access a file from multiple computers rather than carrying around a flash drive. The storage of files is temporary. You will have three weeks to download files before they are deleted from the system.
Users of NNLM Delivery must:
Be affiliated with an active NNLM Member Organization. If you are not sure your institution or organization is a member, you can search the NNLM Members Directory. If your organization is not a member, you can join the network.
Have an NNLM Individual Account connected with a Member Organization. You will use your NNLM account to log into NNLM Delivery to send files and access stored files.
The new system will go live in September 2019 and will be open to all NNLM users. You can check out the NNLM Delivery homepage (delivery.nnlm.gov) after the launch to view the terms of service, FAQs, and the User Guide. In late October, the MARDelivery platform will be discontinued. Subscribe to MAR Weekly Postings for the latest updates on the launch.
An information webinar session was offered on Wednesday, August 28 and will be available on the NNLM YouTube channel. Short video clips are being developed to further help you navigate the upgraded system.
For questions about:
---
Written by Michelle Burda, Education & Health Literacy Coordinator, for the Summer 2019 edition of The MAReport quarterly newsletter.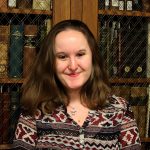 ABOUT Hannah Sinemus
Hannah Sinemus is the Web Experience Coordinator for the Middle Atlantic Region (MAR). Although she updates the MAR web pages, blog, newsletter and social media, Hannah is not the sole author of this content. If you have questions about a MARquee or MAReport posting, please contact the Middle Atlantic Region directly at nnlmmar@pitt.edu.
Email author View all posts by Hannah Sinemus