NNLM Reading Club
Posted by Hannah Sinemus on September 9th, 2019 Posted in: The MAReport
Tags: 2019 Issue 3
---
Are you ready to host a book club centered on health and wellness? NNLM MAR is currently offering a program-in-a-box book club kit that can be requested and shipped free of charge!
The NNLM Reading Club is a selection of "ready-to-use" book titles along with free and downloadable materials designed to help libraries support the health information needs in their communities. Through the fun and intimacy of a book club, readers will discuss health and wellness topics important to them and their loved ones as well as discover NIH National Library of Medicine consumer health resources.
Books reference a health topic that aligns with the NIH All of Us Research Program and the National Health Observances calendar. Fiction, nonfiction, memoirs, graphic novels, and young adult titles are available. Currently, you can select books from various topics including Family Health, Mental Health, Heart Health, LGBTQ Health, Disability Health, Vaccine Health, and Healthy Aging, with new topics added regularly.
A standard NNLM Reading Club Book Kit includes:
8 books, regular print*
8 bookmarks
8 discussion guides
8 NIH MedlinePlus Magazines
8 NIH All of Us Research Program brochures
8 reading club book bags
*When available, alternative formats such as large print and audio may be substituted upon request.
To request the NNLM Reading Club Book Kit Feature Selection, complete the online application form. Any United States library that is an organizational member of the National Network of Libraries of Medicine is eligible to apply.
The NNLM Reading Club Book Kits are made available with funds from the U.S. National Library of Medicine (NLM) and the NIH All of Us Research Program. By submitting an application, you agree to promote NLM resources and raise awareness of the NIH All of Us Research Program by sharing brochures and information included in the shipment. Within six to eight weeks of receipt of the book kit, you will be asked to complete a short survey about the NNLM Reading Club.
Do you have a suggestion for a new title or topic? Please fill out a short survey to share your favorite fiction, nonfiction, memoir, graphic novel, or young adult health-themed books that will make for a lively book discussion. The selection panel will review submissions for upcoming NNLM Reading Club picks in support of a National Health Observance.
Please reach out anytime with questions at mab602@pitt.edu and order your NNLM Reading Club Kit today!
---
Written by Michael Balkenhol, Health Programming Coordinator, for the Summer 2019 edition of The MAReport quarterly newsletter.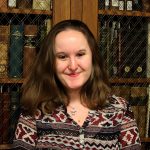 ABOUT Hannah Sinemus
Hannah Sinemus is the Web Experience Coordinator for the Middle Atlantic Region (MAR). Although she updates the MAR web pages, blog, newsletter and social media, Hannah is not the sole author of this content. If you have questions about a MARquee or MAReport posting, please contact the Middle Atlantic Region directly at nnlmmar@pitt.edu.
Email author View all posts by Hannah Sinemus