In the Region: Fall Travel
Posted by Hannah Sinemus on September 11th, 2019 Posted in: In the Region

---
The National Network of Libraries of Medicine, Middle Atlantic Region (NNLM MAR) staff are always working on something new! Whether we're developing and teaching classes, exhibiting or presenting at conferences, visiting our Members and Partners, or spending time in the office, our work focuses on advancing the progress of medicine and improving public health through access to health information. Read about some of our fall travel plans, highlighted below, to learn what your Regional Medical Library is doing to support health outreach and programming in New York, New Jersey, Delaware and Pennsylvania.
Kate Flewelling, Executive Director: Fall is my favorite time of year because I get to see so many of our members! On September 6, I started my fall travel season with a lunch with local NNLM Members and Patricia Flatley Brennan, RN, PhD, Director, National Library of Medicine, followed by a lecture by Dr. Brennan at Stony Brook University. From October 5-7, I will attend the Mid-Atlantic Chapter of the Medical Library Association (MAC MLA) in Durham, NC, and begin my one-year term as Chapter Chair. I look forward to seeing other health sciences library colleagues at the NY-NJ Chapter of MLA on November 6 at Rutgers University, and the Association of Academic Health Sciences Libraries (AAHSL) on November 8, followed by a MAR Directors meeting on November 9, in Phoenix, AZ. At the Pennsylvania Library Association (PaLA) conference from October 13-16 in Erie, PA, I will have multiple opportunities to meet with academic, public and other library staff. I hope if you are attending that conference, you will stop by the NNLM MAR exhibit, attend the NNLM MAR presentation "No License, No Problem! Trusted Online Health Resources" or hear me talk about funding opportunities as part of the "Building Partnerships: Funding Opportunities for Maximum Impact" panel.
Michael Balkenhol, Health Programming Coordinator: We are gearing up for fall travel here at MAR. Hope to see you somewhere along the way! On September 10, I'm heading to Buffalo, NY to lead an in-person training as they kick off their NNLM funded project – Libraries, Literacy and the Pursuit of Healthiness: A Western New York Health Information Literacy Outreach Project. From September 16-19, I'm in Indianapolis for the Collaborative Summer Library Program's (CSLP) Annual Conference. I'm looking forward to exhibiting at the NJ Chapter of the American Academy of Pediatrics (NJAAP) School Health Conference on October 16 in Somerset, NJ. On October 29, I'm excited to lead health programming discussions at Brooklyn Public Library as they kick off their NNLM funded project – Libraries Build Healthy Communities. If you are heading to the New York Library Association (NYLA) Conference in Saratoga Springs in November, you can see me at the NNLM exhibit booth or at two sessions – Citizen Science for Libraries and Youth Services Table Talks!
Michelle Burda, Education & Health Literacy Coordinator: My October travels start with a trip to NYC to attend the Brooklyn, Queens, Staten Island, Manhattan and the Bronx Health Sciences Librarians (BQSIMB) fall meeting on October 16. It is always nice to update and share with our members what is happening at MAR, NNLM and NLM. Then it is on to Nashville, TN and the Health Care Education Conference (HCEA), Striking a Chord: Creating Harmony in Patient Education, October 23-25. I will be a presenting a program on grants and proposal writing with my colleague, Dana Abbey from the MidContinental Region (MCR). I was also on the planning committee for this biennial national conference and I will be anxious to see how all our attendees respond to the programs and all of the many decisions we made to deliver a great experience. In Pittsburgh I will be exhibiting and presenting at the Where to Turn Resource Fair on October 8, a bi-annual Exhibitor Fair and Lecture Series for Service Professionals. Lastly, I will be talking to a group of seniors during a Lunch and Learn at the South Hills Public Library on October 30, promoting our services and our programs like All of Us and MedlinePlus.
Kelsey Cowles, Academic Coordinator: I am looking forward to getting into the swing of things with a busy fall travel season! The season kicked off on September 6, when I attended a lecture by Patricia Flatley Brennan, RN, PhD, Director of the National Library of Medicine, and a lunch with NNLM members in Stony Brook, NY. From October 1-3 I will be attending the National Extension Association of Family & Consumer Sciences (NEAFCS) meeting in Hershey, PA. Next, I will be in Erie, PA from October 13-16 for the Pennsylvania Library Association (PaLA) annual meeting, where you can find me at the NNLM MAR exhibit table or assisting with the NNLM MAR presentation, "No License, No Problem! Trusted Online Health Resources" on the afternoon of the 14th. From October 23-25 I'll be in Watkins Glen for the meeting of the Upstate New York & Ontario Chapter (UNYOC) of the MLA. My fall travel will wrap up in early November with a visit to Philadelphia for OpenCon (November 1) and the NY-NJ Chapter of MLA at Rutgers University (November 5-6).  I would love to meet as many of you as possible this fall, so please introduce yourself at an NNLM MAR exhibit table or reach out if you'll be at one of these events!
Erin Seger, Health Professions Coordinator: September is here and in the NNLM MAR office, this means we're all getting ready to hit the road for fall events. In late September, I am speaking at the New York State Area Health Education Center Advisory Board meeting about the number of ways that we can support AHECs and their community partners. On September 26, I will attend the New York State Association of Rural Health (NYSARH) Annual Conference in Niagara Falls, NY. From October 1-3 I will be in Hershey, PA with Academic Coordinator, Kelsey Cowles to exhibit at the National Extension Association of Family and Consumer Sciences (NEAFCS) conference. In November I will be attending the American Public Health Association (APHA) Annual Conference in Philadelphia, PA. At APHA, I will moderate and present as part of the session titled, "Improving Health through Collaboration: Libraries and Public Health". Four NNLM MAR members will also present at this session, so if you're attending, I hope you stop by!
Connect with MAR at an Upcoming Event
Please introduce yourself at any of these meetings! If you would like to schedule a few minutes to speak with us about your projects and partnership opportunities, contact us.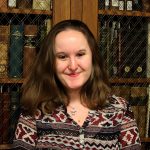 ABOUT Hannah Sinemus
Hannah Sinemus is the Web Experience Coordinator for the Middle Atlantic Region (MAR). Although she updates the MAR web pages, blog, newsletter and social media, Hannah is not the sole author of this content. If you have questions about a MARquee or MAReport posting, please contact the Middle Atlantic Region directly at nnlmmar@pitt.edu.
Email author View all posts by Hannah Sinemus