Weekly Postings
Posted by Hannah Sinemus on September 27th, 2019 Posted in: Weekly Postings

---
See something of interest? Please share our postings with colleagues in your institutions!
Spotlight
Read the MAReport: This quarter, Health Programming Coordinator Michael Balkenhol highlighted the NNLM Reading Club, a selection of "ready-to-use" book titles and free downloadable materials designed to help libraries support health information needs in their communities.
NLM Resource Update: ToxNet, an integrated system of toxicology and environmental health information, will be retired on December 16, 2019.
National Network of Libraries of Medicine News
NNLM Delivery is live! Our upgraded document delivery, storage and retrieval service is now available! The old platform, MARDelivery, will be discontinued on November 1, 2019. Visit delivery.nnlm.gov to start using NNLM Delivery today.
In the Region: Fall Travel – MAR staff are hitting the road! Learn where you can connect with us at upcoming conferences and meetings to talk about your projects, see our presentations, or just to say hello. – MARquee News Highlights
Save the Date for the next NNLM Wikipedia Edit-a-thon, coming up on November 20, 2019! Follow #CiteNLM to get the latest details as they become available.
National Health Observances: Looking for tools and materials to promote Health Insurance Enrollment Month and Healthy Aging? Check out the NNLM Community Engagement Network's National Health Observances page for premade slides, handouts, social media blurbs, and kits that support health programming throughout the year.
Freedom to Read – Celebrate the freedom to read during Banned Books Week. – NER Update
NLM Launches New Exhibition about the World Health Organization – Latitudes, the Newsletter from PSR
DOCLINE Update | DOCLINE DOWNTIME – DOCLINE Talkline
NLM/NIH News
Enhancing Data Sharing, One Dataset at a Time – The National Institutes of Health (NIH) has an ambitious vision for a modernized, integrated biomedical data ecosystem. How we plan to achieve this vision is outlined in the NIH Strategic Plan for Data Science, and the long-term goal is to have NIH-funded data be findable, accessible, interoperable, and reusable (FAIR). – NLM Musings from the Mezzanine, Innovations in Health Information from the Director of the U.S. National Library of Medicine
Gene Therapy Shows Promise Repairing Brain Tissue Damaged by Stroke – It's a race against time when someone suffers a stroke caused by a blockage of a blood vessel supplying the brain. Unless clot-busting treatment is given within a few hours after symptoms appear, vast numbers of the brain's neurons die, often leading to paralysis or other disabilities. It would be great to have a way to replace those lost neurons. Thanks to gene therapy, some encouraging strides are now being made. – NIH Director's Blog
Subscribe to the NLM Technical Bulletin for the latest updates on NLM tools you may be using! The current issue recently announced the upcoming retirement of the TOXNET website.
New PubMed Recap: Did you miss A New PubMed: Highlights for Information Professionals? A recording, a list of key points and an FAQ page are now available from the webinar.
September is Go4Life Month! Sponsored by the National Institute on Aging (NIA), this year's theme is Get Motivated! Get Moving! Go4Life! The overall goal of Go4Life Month is to promote the importance of regular physical activity as a key component of healthy aging. Your organization may choose to celebrate the month with a single activity or with multiple activities, by spreading the word, or by engaging directly with older adults. Go4Life Month activities that involve older adults should be movement-oriented, but they should also be informational and even inspirational. Get moving with Go4Life!
NLM and NNLM Educational Opportunities
NNLM and NLM classes are free and open to all. Please feel free to share our training opportunities!
September 2019
Registration closing soon! Effective Health Communication and Health Literacy: Undestanding the Connection – September 30, 1:30-2:30 PM ET – Are you curious as to why health communication and health literacy are connected? Do you want to be more effective in providing health information to consumers, patients, clients, library patrons or your community? Join the Middle Atlantic Region (MAR) for this introductory class to health literacy and health communication that will help you understand and raise your awareness of the complexity of these concepts.
October 2019
Beyond an Apple a Day: Providing Consumer Health Information at Your Library – October 1-November 1, 2019 – Join the MidContinental Region (MCR) for this hands-on class that will cover the health information seeking behavior of consumers and the role of the librarian in the provision of health information for the public. Come learn about the evolution of consumer health, health literacy and the e-patient. Participants will leave equipped with knowledge of top consumer health sites. This class will discuss creative ideas for health information outreach, and wrap up with an opportunity to explore effective marketing approaches and develop an elevator speech.
If You Share It, Will They Come? Quantifying and Characterizing Reuse of Biomedical Research Data – October 2, 2:00-3:00 PM ET – Since the mid-2000s, new data sharing mandates have led to an increase in the amount of research data available for reuse. Reuse of data benefits the scientific community and the public by potentially speeding scientific discovery and increasing the return on investment of publicly funded research. However, despite the potential benefits of reuse and the increasing availability of data, research on the impact of data reuse is so far sparse. Sponsored by the Southeastern Atlantic Region (SEA), this talk will provide a deeper understanding of the impacts of shared biomedical research data by answering the question "what happens with datasets once they are shared?" Specifically, this talk will demonstrate that data are often reused in very different contexts than for which they were originally collected, as well as explore how patterns of reuse differ between dataset types. This talk also considers patterns of data reuse over time and the topics of the most highly reused datasets to determine whether it is possible to predict which datasets will go on to be highly reused over time. Finally, career stage and geographic location of data reusers provide an understanding of who benefits from shared research data.
How to Develop Healthy Living Programs through Shared Use Partnerships – October 3, 2:00-3:00 PM ET – Shared use occurs when government entities or other organizations agree to open their facilities for use by the broader community. Librarians increasingly "share" their spaces in this way. A common example is summer meal programs, where libraries serve as meal sites, but not typically meal program sponsors. Hosted by the Southeastern/Atlantic Region (SEA), this webinar will give you the information you need to bring shared use partnerships to your library. Presenters will talk about reaching out to potential partners, how to develop memorandums of understanding, how to work through perceptions of legal liability, and how to institutionalize shared use agreements. The focus will be on shared use agreements to increase healthy living practices, particularly around Healthy Eating and Active Living (HEAL).
Don't Forget Animals When Planning for Disasters – October 9, 11:00 AM-12:00 PM ET – Experience has taught that in order to protect public safety and health we must include animals in planning for disasters. Join the South Central Region (SCR) for this talk that will provide examples highlighting the need to plan for animals in disasters. The five phases of emergency management will be discussed and the various roles of local, state and federal governments will be explained. Additionally, the types of threats that may impact animals will be covered. Examples of the partnerships needed for the effective planning for animals in disasters will be provided.
A Myth Shattering Look at Addiction, Prevention and Treatment, Based on Research – October 9, 3:00-4:00 PM ET – Join the New England Region (NER) and guest presenter David Sheff, the author of Beautiful Boy: A Father's Journey Through His Son's Addiction, for this webinar about his research and personal experience. This presentation will explore the importance of recognizing addiction as a chronic brain disease that affects the whole family. He will discuss how co-existing psychiatric disorders such as anxiety or depression can be underlying conditions and must be considered when deciding how to treat addiction. The stigma and shame attached to addiction is hindering our recovery from this public health issue. What can we learn from the past about other public health epidemics about getting rid of the stigma to make way for effective prevention and treatment?
Helping Patrons Navigate "Dr. Google" – October 15, 2:00-3:00 PM ET – Technology is continuing to improve, and more and more people are looking online for health information, managing care, and trusted advice. Despite the increasing use, there is a digital divide for many individuals with low health literacy. Sponsored by the Greater Midwest Region (GMR), this webinar will discuss how Wisconsin Health Literacy developed a digital health literacy program, Health Online: Finding Information You Can Trust, to focus on improving the digital divide. Learn about strategies to make digital resources user friendly for all patrons and ways to help them access reliable health information online.
The Tide is Rising and So are We: Stabilizing Our Communities Through Climate Change and Resilience Programming – October 15, 2:00-3:00 PM ET – Libraries, as important communities centers and partners, have an important role to play in education around tough subjects including emergency preparedness, our relationship to climate change and brainstorming ideas for building community resilience. In this session with the New England Region (NER), participants will reflect on the outcomes of Climate Preparedness Week 2019 that included more than 50 library events across Massachusetts, discuss lessons learned, best practices and what you can do to help foster climate change and resilience discussions and events at your institutions.
Being a Better Ally to All – October 16, 12:00-1:00 PM ET – Join the Pacific Northwest Region (PNR) for this next installment of Diversity, Equity, and Inclusion: Nine Conversations that Matter to Health Sciences Librarians with Jessica Pettitt. Every organization has a group of stakeholders, staff, and volunteers who must foster effective communication through conflict, change, and crisis. With increased comfort and confidence, you can be prepared to hold and encourage others to have the challenging conversations that lead to better collaboration and teamwork. Developing a culture based on listening, speaking up, and taking responsibility builds teams of cooperation for the short- and long-term.
Health Information Needs of Immigrant Populations – October 16, 4:00-5:00 PM ET – Join the Pacific Southwest Region (PSR) for this one-hour webinar that will address the health issues, public health implications, and health literacy needs of immigrant populations. Learn about methods to improve health literacy and address information access issues. We will review reliable health information resources, which include the National Library of Medicine's MedlinePlus, HealthReach, and the Disaster Information Management Research Center.
Health Insurance Literacy and How Librarians Can Help – October 16, 4:00-5:00 PM ET – Many adults have difficulty knowing how to find a physician, fill a prescription, use and pay for medications, and use health information to make informed decisions about their health. Libraries are prominent places in communities making libraries and librarians excellent resources for advancing health information literacy. Join the Pacific Northwest Region (PNR) and guest presenter Emily Vardell, Ph.D., for this webinar that will address these critical information needs.
2019 Fall Wikipedia Edit-a-thon Overview – October 17, 2:00-3:00 PM ET – Are you interested in improving mental health information available on Wikipedia? Do you want to utilize your librarian research skills towards making Wikipedia a better, evidence-based resource? Have you always wanted to participate in, or learn how to host your own edit-a-thon? In preparation for the NNLM Wikipedia Edit-a-thon on November 20, join the New England Region (NER) for this edit-a-thon training overview with a live question and answer session.
Health Statistics on the Web – October 17, 4:30-5:30 PM ET – Sponsored by the Middle Atlantic Region (MAR), this course focuses on the location, selection, and effective use of statistics relevant to health on the local, state, national, and international levels. The importance and relevance of health statistics in various contexts will be discussed. Participants will have the opportunity to become familiar with the features and scope of several statistics Internet resources through the use of numerous exercises. In addition to 1 MLA CE, this program is designated for Certified Health Education Specialists (CHES) and/or Master Certified Health Education Specialists (MCHES) to receive up to 1 total Category I contact education contact hour.
Activate, Collaborate, and Educate: Health Outreach and Programming in Your Community – October 22, 3:00-4:00 PM ET – Sponsored by the Middle Atlantic Region (MAR), this course will provide an overview of ideas to conduct health outreach and create health programs for libraries and community/faith based organizations. Participants will learn how to integrate resources from the National Library of Medicine (NLM) and other reputable agencies to introduce community members to NLM resources in fun and engaging ways.
*Please note that the class registration system requires obtaining an NNLM account prior to registration. Learn how to register for classes from the NTO.
Other Items of Interest
Job Posting:
Health Programming Highlight: Created in partnership with the University of Minnesota Rural Health Research Center and the NORC Walsh Center for Rural Health Analysis, the new RHIhub Rural Suicide Prevention Toolkit compiles evidence-based models and resources to support organizations employing suicide prevention programs in rural communities. Learn how to implement, evaluate, and sustain suicide prevention programs in your community.
After 20 Years of Improving America's Healthcare, AHRQ Makes Bold Plans for Future Successes – AHRQ Views
New Data on How We're Measuring a Culture of Health – Culture of Health Blog, from the Robert Wood Johnson Foundation
Grey (Literature) Matters: Selecting the Right Grey Literature to Search – October 2, 2:00 – 3:30 PM ET – Join Sarah Bonato for the first of a two-part series on grey (literature) matters.  You'll learn about the various types of grey literature, their strengths and weaknesses, and how to identify the best types to meet your search requests. You'll learn how to develop a search plan and set a search scope that includes unpublished research, clinical trials, grey data, reports, government documents, and other types of grey literature. You'll review examples of published research projects that included grey literature. And, you'll get insights into questions to ask researchers, decision aids, and other dimensions of the colorful world of grey literature! Sponsored by MLA; $65 for members / $85 for non-members.
Navigating LGBTQ Adolescent Health for the Healthcare Provider – The New York State Area Health Education Center System, in collaboration with the Clinical Education Initiative, will be hosting a continuing education seminar on Saturday, October 12 in Buffalo, NY titled Navigating LGBTQ Adolescent Health for the Healthcare Provider. Lesbian, gay, bisexual, transgender, and queer (LGBTQ) youth must navigate the typical challenges of adolescence while also managing the social stigma associated with their emerging sexual/gender identities. This seminar will highlight the unique health and developmental challenges of LGBTQ youth, and discuss ways to address these issues in the clinical setting. Early bird registration until September 30 for health professionals is $100 and $15 for students.
Western Pennsylvania Health Literacy Event – Visit Carlow University in Pittsburgh on Friday, October 25 to celebrate Health Literacy Month! Hosted by the Healthcare Council of Western Pennsylvania (HCWP) in collaboration with the Pennsylvania Health Literacy Coalition, this free event will feature sessions on the basics of health literacy, unconscious bias, and cultural humility. Attendees will have the opportunity to learn how to apply health literacy techniques to their personal and professional lives.
OpenCon 2019 in Philadelphia, PA – Join Temple University on November 1 for OpenCon Philly, a free one-day series of panels and interactive workshops for idea exchange and learning around open access, open education, and open data. Connect with regional colleagues and find future collaborators as you share success stories, learn from each other's failures, and discuss challenges in your work towards making research, educational materials, data, and government information more equitable and accessible to all. This event is free and open to all. RSVP to stay in the loop and be notified of the call for presentations! A registration form will be forthcoming closer to the event.
---
MAR Postings is a comprehensive weekly news series authored by the National Network of Libraries of Medicine, Middle Atlantic Region (NNLM MAR)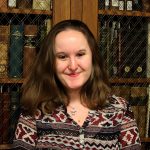 ABOUT Hannah Sinemus
Hannah Sinemus is the Web Experience Coordinator for the Middle Atlantic Region (MAR). Although she updates the MAR web pages, blog, newsletter and social media, Hannah is not the sole author of this content. If you have questions about a MARquee or MAReport posting, please contact the Middle Atlantic Region directly at nnlmmar@pitt.edu.
Email author View all posts by Hannah Sinemus