Weekly Postings
Posted by Tessa Zindren on October 11th, 2019 Posted in: Weekly Postings

---
See something of interest? Please share our postings with colleagues in your institutions!
Spotlight
National Health Observances: Looking for tools and materials to promote Health Literacy Month? Check out the NNLM Community Engagement Network's National Health Observances page for premade slides, handouts, social media blurbs, and kits that support health programming throughout the year. You can also explore health literacy with the NNLM Reading Club.
Sleep: Getting Your Z's with My MedlinePlus: In the latest edition of the My MedlinePlus Newsletter you can learn all about sleep, including how much sleep you need, sleep disorders, improving your sleep habits, and more! Subscribe to receive My MedlinePlus via email.
National Network of Libraries of Medicine News
Request for Information (RFI): The National Network of Libraries of Medicine (NNLM) is supported by a cooperative agreement (UG4) that operates on a five-year cycle. As we prepare for the start of the next cycle (in May 2021), we are seeking input and feedback from the public on ways to ensure that the NNLM can continue to advance the progress of medicine and improve public health by providing U.S. health professionals with equal access to biomedical information and improving individuals' access to information to enable them to make informed decisions about their health. The deadline to respond is December 2, 2019.
NNLM Delivery is live! Our upgraded document delivery, storage and retrieval service is now available! The old platform, MARDelivery, will be discontinued on November 1, 2019. Visit delivery.nnlm.gov to start using NNLM Delivery today.
In the Region – This fall many of the MAR staff are on the road, we've welcomed a new Community Engagement Coordinator, and we launched a new service for NNLM Members! Read about more of our recent activities to learn what your Regional Medical Library is doing to support health outreach and programming in NY, NJ, PA and DE. – MARquee News Highlights
Save the Date for the next NNLM Wikipedia Edit-a-thon, coming up on November 20, 2019! Follow #CiteNLM to get the latest details as they become available.
Increase Information Literacy: Host a Wikipedia Edit-a-Thon – MCR News
Keeping Up with the Facts Related to Lung Illnesses from E-cigarettes and Vaping – NER Update
New on YouTube:  Cooking Classes without a Kitchen, September 24, 2019
NLM/NIH News
Taking NLM's Story to Capitol Hill – Last month, [Dr. Patricia Brennan] had the honor of joining National Institutes of Health (NIH) Director Francis Collins, MD, PhD, and four other NIH Institute Directors to provide testimony before the U.S. House Congressional Subcommittee on Appropriations for NIH Investments in Medical Research. This was the first time in 12 years that NLM provided testimony to Congress. – NLM Musings from the Mezzanine, Innovations in Health Information from the Director of the U.S. National Library of Medicine
World Health Organization: Picturing Health for All – This week, World Health Organization: Picturing Health for All, a new special display, opened in the History of Medicine Division Reading Room of the National Library of Medicine (NLM). The exhibition features a selection of images from the NLM Prints & Photographs collection of World Health Organization (WHO) photographs that highlight some of WHO's work in the 20th century. – Circulating Now, from the Historical Collections of the National Library of Medicine
Multiplex Rainbow Technology Offers New View of the Brain – The NIH-led Brain Research through Advancing Innovative Neurotechnologies® (BRAIN) Initiative is revolutionizing our understanding of how the brain works through its creation of new imaging tools. One of the latest advances—used to produce this rainbow of images—makes it possible to view dozens of proteins in rapid succession in a single tissue sample containing thousands of neural connections, or synapses. – NIH Director's Blog
NIMH Twitter Chat: Attention-Deficit/Hyperactivity Disorder (ADHD) – Join the National Institute of Mental Health for a one-hour Twitter chat on Attention-Deficit/Hyperactivity Disorder (ADHD). Follow or use #NIMHchats to join the conversation. October 16, 3:00-4:00 PM ET
Subscribe to the NLM Technical Bulletin for the latest updates on NLM tools you may be using! The current issue recently highlighted several new features that have been added to the new PubMed.
NIH News in Health: Read the October 2019 issue, featuring, "A Well-Aged Mind: Maintaining Your Cognitive Health" and "Family Health Matters: How Twin Studies Can Help Everyone."
New PubMed Recap: Did you miss A New PubMed: Highlights for Information Professionals? A recording, a list of key points and an FAQ page are now available from the webinar.
Job Opportunities at NLM: NLM is recruiting recent graduates with a master's degree or higher to fill entry level positions across the Library. Applications are also being accepted for three unit head positions in the Division of Library Operations.
NLM and NNLM Educational Opportunities
NNLM and NLM classes are free and open to all. Please feel free to share our training opportunities!
October 2019
Helping Patrons Navigate "Dr. Google" – October 15, 2:00-3:00 PM ET – Technology is continuing to improve, and more and more people are looking online for health information, managing care, and trusted advice. Despite the increasing use, there is a digital divide for many individuals with low health literacy. Sponsored by the Greater Midwest Region (GMR), this webinar will discuss how Wisconsin Health Literacy developed a digital health literacy program, Health Online: Finding Information You Can Trust, to focus on improving the digital divide. Learn about strategies to make digital resources user friendly for all patrons and ways to help them access reliable health information online.
The Tide is Rising and So are We: Stabilizing Our Communities Through Climate Change and Resilience Programming – October 15, 2:00-3:00 PM ET – Libraries, as important communities centers and partners, have an important role to play in education around tough subjects including emergency preparedness, our relationship to climate change and brainstorming ideas for building community resilience. In this session with the New England Region (NER), participants will reflect on the outcomes of Climate Preparedness Week 2019 that included more than 50 library events across Massachusetts, discuss lessons learned, best practices and what you can do to help foster climate change and resilience discussions and events at your institutions.
Being a Better Ally to All – October 16, 12:00-1:00 PM ET – Join the Pacific Northwest Region (PNR) for this next installment of Diversity, Equity, and Inclusion: Nine Conversations that Matter to Health Sciences Librarians with Jessica Pettitt. Every organization has a group of stakeholders, staff, and volunteers who must foster effective communication through conflict, change, and crisis. With increased comfort and confidence, you can be prepared to hold and encourage others to have the challenging conversations that lead to better collaboration and teamwork. Developing a culture based on listening, speaking up, and taking responsibility builds teams of cooperation for the short- and long-term.
Health Information Needs of Immigrant Populations – October 16, 4:00-5:00 PM ET – Join the Pacific Southwest Region (PSR) for this one-hour webinar that will address the health issues, public health implications, and health literacy needs of immigrant populations. Learn about methods to improve health literacy and address information access issues. We will review reliable health information resources, which include the National Library of Medicine's MedlinePlus, HealthReach, and the Disaster Information Management Research Center.
Health Insurance Literacy and How Librarians Can Help – October 16, 4:00-5:00 PM ET – Many adults have difficulty knowing how to find a physician, fill a prescription, use and pay for medications, and use health information to make informed decisions about their health. Libraries are prominent places in communities making libraries and librarians excellent resources for advancing health information literacy. Join the Pacific Northwest Region (PNR) and guest presenter Emily Vardell, Ph.D., for this webinar that will address these critical information needs.
2019 Fall Wikipedia Edit-a-thon Overview – October 17, 2:00-3:00 PM ET – Are you interested in improving mental health information available on Wikipedia? Do you want to utilize your librarian research skills towards making Wikipedia a better, evidence-based resource? Have you always wanted to participate in, or learn how to host your own edit-a-thon? In preparation for the NNLM Wikipedia Edit-a-thon on November 20, join the New England Region (NER) for this edit-a-thon training overview with a live question and answer session.
Health Statistics on the Web – October 17, 4:30-5:30 PM ET – Sponsored by the Middle Atlantic Region (MAR), this course focuses on the location, selection, and effective use of statistics relevant to health on the local, state, national, and international levels. The importance and relevance of health statistics in various contexts will be discussed. Participants will have the opportunity to become familiar with the features and scope of several statistics Internet resources through the use of numerous exercises. In addition to 1 MLA CE, this program is designated for Certified Health Education Specialists (CHES) and/or Master Certified Health Education Specialists (MCHES) to receive up to 1 total Category I contact education contact hour.
Activate, Collaborate, and Educate: Health Outreach and Programming in Your Community – October 22, 3:00-4:00 PM ET – Sponsored by the Middle Atlantic Region (MAR), this course will provide an overview of ideas to conduct health outreach and create health programs for libraries and community/faith based organizations. Participants will learn how to integrate resources from the National Library of Medicine (NLM) and other reputable agencies to introduce community members to NLM resources in fun and engaging ways.
Missing and Murdered Indigenous Women (MMIW): An Overview and Action – October 23, 12:00-1:00 PM ET – Join the the Greater Midwest Region (GMR) and guest speaker Marisa Miakonda Cummings, Director of Native Student Services at the University of South Dakota, for a one-hour webinar on the epidemic of missing and murdered indigenous women. Participants will discuss a historical perspective and current challenges in reporting and jurisdiction. Opportunities for ally ship and advocacy with legislation will also be discussed. The outcome of this presentation will lead to more informed librarians and better community advocates.
November 2019
From Problem to Prevention: Evidence-Based Public Health – November 5, 2:00-3:00 PM ET – Sponsored by the Middle Atlantic Region (MAR), this class will explain the basics of evidence-based public health (EBPH) and highlight essentials of the EBPH process such as identifying the problem, forming a question, searching the literature, and evaluating the intervention.  The purpose of this class is to provide an introduction to the world of evidence based public health and to give those already familiar with EBPH useful information that can be applied in their practices. This program is designated for Certified Health Education Specialists (CHES) and/or Master Certified Health Education Specialists (MCHES) to receive up to 1 total Category I contact education contact hour.
PubMed for Libraries: Introduction – November 8, 11:00 AM-12:30 PM ET – PubMed for Librarians is made up of five 90-minute classes presented via WebEx that include hands-on exercises. In the first webinar, participants will learn about the difference between PubMed and MEDLINE, how to run a basic PubMed search, assess your search results, analyze search details, customize PubMed with My NCBI, search for a known citation; plus, brief introductions to MeSH, automatic term mapping, search tags and subheadings. This class will be demonstrated in the new PubMed interface. All demonstrations will be done in PubMed Labs.
*Please note that the class registration system requires obtaining an NNLM account prior to registration. Learn how to register for classes from the NTO.
Other Items of Interest
Job Posting:
Health Resource Highlight:  The Pennsylvania Insurance Department's health literacy group provides resources on health insurance literacy, including mental health and substance use disorder, short-term health insurance plans, health insurance special enrollment, and health insurance appeals.
Empowering Primary Care Using Data and Analytics to Build a Healthier America – AHRQ Views
Hospital Libraries Section (HLS)/Medical Library Association (MLA) Professional Development Grant – Whether you are in the middle of your career or new to it all, or have worked for many years, the HLS/MLA Professional Development Grant is an opportunity for an amazing professional journey into education or research. The grant is open to librarians working in a hospital, health system or similar clinical settings. Grant funds can be used for professional development through MEDLIB-ED or to help attend the MLA Annual Meeting or CE courses. It may also be used to support reimbursement for expenses incurred in conducting research such as a statistician to help with survey design, analyses etc. The deadline to apply is December 1, 2019.
The Donald A. B. Lindberg Research Fellowship – The Medical Library Association (MLA) is now accepting applications for The Donald A. B. Lindberg Research Fellowship. The purpose of this fellowship is to fund research aimed at expanding the research knowledge base, linking the information services provided by librarians to improved health care and advances in biomedical research. The endowment will provide a grant of up to $10,000.  It is awarded by MLA through a competitive grant process, to a qualified health sciences librarian, health professional, researcher, educator, or health administrator. The deadline to apply is November 15, 2019.
Engaging Citizen Scientists: Will the Walls of the Ivory Towers Come Tumbling Down? – October 16, 12:00-1:00 PM ET – Citizen scientists have been engaged to measure bird migration, the proliferation of plastics pollution, and disease outbreaks. As a scientist, are you afraid of competition from members of the public? If you are a member of the public, would you like to join this movement? In this free webinar, listen in as a group of citizen science gurus discusses its pros and cons. Sponsored by Fondation IPSEN.
MLA Diversity and Inclusion Task Force Critical Librarianship Webinar Series – Want to know what critical librarianship looks like in practice? In this free webinar, hear three working librarians talk about how they use critical librarianship in their everyday practice. Sponsored by MLA – October 21, 2:00-3:30 PM ET.
Grey (Literature) Matters: Structuring Your Google Search – November 6, 2:00-3:30 PM ET – Join Sarah Bonato for the second of a two-part series on grey (literature) matters.  You'll learn how to address the challenges of Google searches, adapt a database search, employ decision aids, set search limits, optimize data saturation, track search results, and select a search scope. You'll also examine examples of published research projects that used Google and look at alternative search engines, such as DuckDuckGo, MillionShort, and WolframAlpha. Sponsored by MLA; $65 for members / $85 for non-members.
Navigating LGBTQ Adolescent Health for the Healthcare Provider – The New York State Area Health Education Center System, in collaboration with the Clinical Education Initiative, will be hosting a continuing education seminar on Saturday, October 12 in Buffalo, NY titled Navigating LGBTQ Adolescent Health for the Healthcare Provider. Lesbian, gay, bisexual, transgender, and queer (LGBTQ) youth must navigate the typical challenges of adolescence while also managing the social stigma associated with their emerging sexual/gender identities. This seminar will highlight the unique health and developmental challenges of LGBTQ youth, and discuss ways to address these issues in the clinical setting. Registration is $125 for health professionals and $25 for students.
Western Pennsylvania Health Literacy Event – Visit Carlow University in Pittsburgh on Friday, October 25 to celebrate Health Literacy Month! Hosted by the Healthcare Council of Western Pennsylvania (HCWP) in collaboration with the Pennsylvania Health Literacy Coalition, this free event will feature sessions on the basics of health literacy, unconscious bias, and cultural humility. Attendees will have the opportunity to learn how to apply health literacy techniques to their personal and professional lives.
OpenCon 2019 in Philadelphia, PA – Join Temple University on November 1 for OpenCon Philly, a free one-day series of panels and interactive workshops for idea exchange and learning around open access, open education, and open data. Connect with regional colleagues and find future collaborators as you share success stories, learn from each other's failures, and discuss challenges in your work towards making research, educational materials, data, and government information more equitable and accessible to all. This event is free and open to all! Registration for the event is now available.
---
MAR Postings is a comprehensive weekly news series authored by the National Network of Libraries of Medicine, Middle Atlantic Region (NNLM MAR)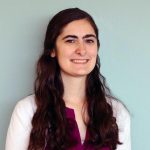 ABOUT Tessa Zindren
Email author View all posts by Tessa Zindren