Expanding Health Literacy Knowledge
Posted by Hannah Sinemus on October 18th, 2019 Posted in: The MAReport
Tags: 2019 Issue 4
---
Health literacy is a complex concept. As professionals and health care consumers, it is equally important to develop or improve both your communication and health literacy skills. To do this we must first understand what health literacy is. One of the current definitions of health literacy as defined in The Patient Protection and Affordable Care Act (ACA)1 Title V: Subtitle A; Sec. 5002 "means the degree to which an individual has the capacity to obtain, communicate, process, and understand health information and services in order to make appropriate health decisions."
The significance of this definition is the inclusion of the word communicate. This applies to the provider of health information as well as the receiver. Helen Osbourne, a health literacy expert and the founder of Health Literacy Month, explains it this way, "health literacy is a shared responsibility between patients (or anyone on the receiving end of health communication) and providers (or anyone on the giving end of health communication). Both must communicate in ways the other can understand."
We must also be aware that readability, plain language, and health literacy each mean something different. Readability ≠ Plain Language ≠ Health Literacy. Each is unique, each is related and each is important but are often used interchangeably.
Our outreach services and programming can be targeted to those at risk of low health literacy. According to results from the National Assessment of Adult Literacy (2003)2, only 12% of adults have proficient health literacy and that rate has held steady through the years3. This means only one out of ten of us have the skills to manage our health.
We must also be aware of the health literacy status of our communities. The Health Literacy Data Map, an interactive, searchable, national map website, allows us to identify a state and its counties that are most affected by low health literacy. This can help us to determine who is in the greatest need of our services, trainings and where we should develop future programs advocating for a health literate community.
The health literacy experts within the federal government have created many resources and toolkits. The Centers for Disease Control and Prevention (CDC) has a webpage that provides information, tools, and links on health literacy research, practice, and evaluation for public health topics and situations. There are online trainings available for public health professionals, writing and speaking with the public and Effective Communication for Healthcare Teams: Addressing Health Literacy, Limited English Proficiency and Cultural Differences (free continuing education).
The Agency for HealthCare Research and Quality (AHRQ) developed a Health Literacy Topics Page with health literacy resources to help health care professionals and delivery organizations make information easier to understand and systems easier to navigate. One of their newest tools is a Question Builder mobile app to help patients prepare and organize questions and other health information that will make their medical visit more engaging.
The National Network of Libraries of Medicine (NNLM) and the American Library Association (ALA) have partnered through the Libraries Transform public awareness campaign to create a free health literacy toolkit. The toolkit will help libraries and their staff raise awareness of how libraries provide trusted health information to their communities. You can be part of the campaign.
Medical Library Association (MLA) continuing education (CE) credits are offered for various NNLM classes. The classes are offered throughout the Network to further professional development and expand advocacy promoting and raising awareness the impact health literacy has on the management of people's healthcare and their ability to navigate the healthcare system. An example of a recent offering is: Effective Health Communication and Health Literacy: Understanding the Connection. This one-hour webinar is an introductory class to health literacy and health communication. Your role in raising health literacy awareness in your organization and ideas on how this can be achieved are discussed in addition to NLM, government agencies and other recognized resources in health literacy.
The importance of health literacy was recognized in the 1970's when Leonard and Cecile Doak studied the reading skills of hospitalized patients. In 2010 the US Plain Language Writing Act, HHS's National Action Plan to Improve Health Literacy, and the national ACA/Health Care Reform were pivotal actions taken to improve health literacy in the United states. We are far from done. We must continue on this journey enhancing and developing everyone's health literacy skills. It is important that we share in making informed decisions about our health and receive the care we deserve.
References:
Affordable Care Act — Title V. Health Care Workforce – HHS.gov https://www.hhs.gov › sites › default › files › v-healthcare-workforce. Accessed 10/4/2019.
National Center for Education Statistics. 2006. The Health Literacy of America's Adults: Results From the 2003 National Assessment of Adult Literacy. Washington, DC: U.S. Department of Education.
Health Literacy Interventions and Outcomes, Update: Full Title: Health Literacy Interventions and Outcomes: An Updated Systematic Review. March 2011. Agency for Healthcare Research and Quality, Rockville, MD. https://www.ncbi.nlm.nih.gov/books/NBK82434/
---
Written by Michelle Burda, Education & Health Literacy Coordinator, for the Fall 2019 edition of The MAReport quarterly newsletter.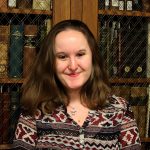 ABOUT Hannah Sinemus
Hannah Sinemus is the Web Experience Coordinator for the Middle Atlantic Region (MAR). Although she updates the MAR web pages, blog, newsletter and social media, Hannah is not the sole author of this content. If you have questions about a MARquee or MAReport posting, please contact the Middle Atlantic Region directly at nnlmmar@pitt.edu.
Email author View all posts by Hannah Sinemus