Make Your Voice Heard – Help Plan the Future of Health Information Outreach
Posted by Hannah Sinemus on October 24th, 2019 Posted in: In the Region, News from NLM/NIH, The MAReport
Tags: 2019 Issue 4
---
Please note: the deadline to respond has passed.
Every five years, the National Library of Medicine calls for "new ideas to help improve access to health information and help inform the design of the" National Network of Libraries of Medicine (NNLM). Responses to the Request for Information (RFI) will help shape the funding and outreach priorities for the 2021-2026 project period.
Who should respond to the RFI?
Long Answer: "health sciences and public libraries, health professionals, public health workers, community organizations, and the public."
Short Answer: You
The National Library of Medicine has a list of topics on which you can provide feedback, including:
Priorities NNLM should address. Consider themes related to the NLM Strategic Plan for 2017-2027.
Strategies to reach new and existing audiences more effectively, especially minority and underserved populations.
Effective ways to partner with libraries, health organizations, and community organizations to reach health professionals, researchers, and the public.
The top three health information outreach priorities for your organization in the next five years.
Strategies to support staff at NNLM member organizations in their knowledge and ability to support NLM products and services.
Types of NNLM engagement activities to promote NLM's wide array of offerings to all audiences.
Responsibilities and benefits of NNLM membership.
Types of organizations that could be potential members for the NNLM.
Even the current geographic configuration of the NNLM is open for suggestions!
Is there a service that we currently offer that you especially appreciate? Now is the time to express that too!
At the National Network of Libraries of Medicine, Middle Atlantic Region (MAR), we are always open to feedback and suggestions from our members. However, we are limited to activities within the scope of our current 2016-2021 Cooperative Agreement with the National Library of Medicine. This is a unique opportunity to help shape the future of NNLM, to ensure we will meet your health information needs and those of your community through 2026.
Responses do not need to be long, nor do they need to address every topic– in fact, the maximum submission length is 3 pages. Anonymous submissions are also accepted.
With your help, we will continue to provide U.S. health professionals with better access to biomedical information and improve the public's access to trusted health information now and in the future.
Responses are due December 2, 2019. Read the full Request for Information for additional details.
---
Written by Kate Flewelling, Executive Director, for the Fall 2019 edition of The MAReport quarterly newsletter.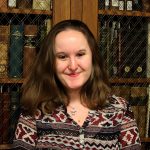 ABOUT Hannah Sinemus
Hannah Sinemus is the Web Experience Coordinator for the Middle Atlantic Region (MAR). Although she updates the MAR web pages, blog, newsletter and social media, Hannah is not the sole author of this content. If you have questions about a MARquee or MAReport posting, please contact the Middle Atlantic Region directly at nnlmmar@pitt.edu.
Email author View all posts by Hannah Sinemus