Weekly Postings
Posted by Hannah Sinemus on October 25th, 2019 Posted in: Weekly Postings

---
See something of interest? Please share our postings with colleagues in your institutions!
Spotlight
Read the MAReport: This quarter, Executive Director Kate Flewelling talks about how you can help plan the future of health information outreach at NNLM by providing feedback on our five-year cooperative agreement with the National Library of Medicine. This is your opportunity to make your voice heard!
It's National Health Education Week! Celebrate with us by learning more about the role of health educators as an important resource in the community and in health focused organizations like NNLM.
National Network of Libraries of Medicine News
Request for Information (RFI): The National Network of Libraries of Medicine (NNLM) is supported by a cooperative agreement (UG4) that operates on a five-year cycle. As we prepare for the start of the next cycle (in May 2021), we are seeking input and feedback from the public on ways to ensure that the NNLM can continue to advance the progress of medicine and improve public health by providing U.S. health professionals with equal access to biomedical information and improving individuals' access to information to enable them to make informed decisions about their health. The deadline to respond is December 2, 2019.
National Health Observances: Looking for tools and materials to promote Health Literacy Month? Check out the NNLM Community Engagement Network's National Health Observances page for premade slides, handouts, social media blurbs, and kits that support health programming throughout the year. You can also explore health literacy with the NNLM Reading Club.
Save the Date for the next NNLM Wikipedia Edit-a-thon, coming up on November 20, 2019! Check out our new Crowdsourcing and Citizen Science resource guide for information on how to participate, and follow #CiteNLM to get the latest details as they become available.
NMLM Feature: Yoga, Tai Chi Research Shows Public Librarians Already Know – SEA Currents
Resources You Can Use: Health Literacy Month – NER Update
NLM/NIH News
Addressing Social Determinants of Health with FHIR Technology – We all know that whether you get an annual flu shot or smoke affects your health. But nonmedical social and economic factors are also large influences on health. To achieve better health outcomes, leading organizations are working to identify and address SDOH needs as well as medical needs. – NLM Musings from the Mezzanine, Innovations in Health Information from the Director of the U.S. National Library of Medicine
One Little Girl's Story Highlights the Promise of Precision Medicine – Starting about the age of 3, Mila Makovec's parents noticed that their young daughter was having a little trouble with words and one of her feet started turning inward. Much more alarmingly, she then began to lose vision and have frequent seizures. Doctors in Colorado diagnosed Mila with a form of Batten disease, a group of rare, rapidly progressive neurological disorders that are often fatal in childhood or the teenage years. – NIH Director's Blog
Subscribe to the NLM Technical Bulletin for the latest updates on NLM tools you may be using! The current issue recently highlighted several new features that have been added to the new PubMed.
NLM Launches a New Exhibition in Recognition of National Lead Poisoning Prevention Week – In recognition of National Lead Poisoning Prevention Week (October 20-26, 2019), the National Library of Medicine announced This Lead Is Killing Us: A History of Citizens Fighting Lead Poisoning in Their Communities, an online exhibition that opened October 15, 2019.
New PubMed Recap: Did you miss A New PubMed: Highlights for Information Professionals? A recording, a list of key points and an FAQ page are now available from the webinar.
NLM Special Lecture: Gender, Race and Power in Science – October 31, 10:00-11:00 AM ET – Angela Saini, British science journalist, broadcaster, and author, will present a lecture on "Gender, Race, and Power in Science". Saini has a master's degree in engineering from Oxford University and is a former MIT Knight Science Journalism Fellow. She has written for The Guardian, New Scientist, Wired, and Science, and she regularly presents science programs on the BBC. Saini will explore how prejudice can affect scientific research on race and gender and will describe her efforts to uncover manipulation of evidence, abuse, and wrongdoing by those in power. She will also address the inadvertent and inappropriate use of race by mainstream scientific researchers in health and genetics. Drawing from themes in her two most recent books, "Superior: The Return of Race Science" and "Inferior: How Science Got Women Wrong", she will show why researchers need to be careful not to conflate social gender and racial disparities with biological differences.
NLM Resource Highlight: Looking for resources to learn about environmental health for middle school students? Explore ToxTown's Science Classroom to find lesson plans/activities, interactive games and activities, hands on activities, videos, informational websites and more.
NLM and NNLM Educational Opportunities
NNLM and NLM classes are free and open to all. Please feel free to share our training opportunities!
November 2019
From Problem to Prevention: Evidence-Based Public Health – November 5, 2:00-3:00 PM ET – Sponsored by the Middle Atlantic Region (MAR), this class will explain the basics of evidence-based public health (EBPH) and highlight essentials of the EBPH process such as identifying the problem, forming a question, searching the literature, and evaluating the intervention. The purpose of this class is to provide an introduction to the world of evidence based public health and to give those already familiar with EBPH useful information that can be applied in their practices. In addition to 1 MLA CE, this program is designated for Certified Health Education Specialists (CHES) and/or Master Certified Health Education Specialists (MCHES) to receive up to 1 total Category I contact education contact hour.
PubMed for Librarians: Introduction to PubMed – November 8, 11:00 AM-12:30 PM ET – Sponsored by the NNLM Training Office (NTO), PubMed for Librarians is made up of five 90-minute classes presented via WebEx that include hands-on exercises. In this first webinar, participants will learn about the difference between PubMed and MEDLINE, how to run a basic PubMed search, assess your search results, analyze search details, customize PubMed with My NCBI, search for a known citation; plus, brief introductions to MeSH, automatic term mapping, search tags and subheadings. This class will be demonstrated in the new PubMed interface.
Working Across Difference: Making Better Connections – November 13, 12:00-1:00 PM ET – Join the Pacific Northwest Region (PNR) and guest speaker Jessica Pettitt for the next installment in this webinar series about Diversity, Equity and Inclusion! We communicate across difference in passing, on purpose, and can even arrange a virtual conversation where everyone can see everyone easily even though we are potentially thousands of miles apart. While we "know" our co-workers, we often struggle to understand the cultural nuances of dealing with people of different cultural backgrounds, religions, languages, sexual orientations, gender expressions, socioeconomic variety, and more. This webinar will help participants understand what is required to work with people who are "not the same" as they are.
PubMed for Librarians: Medical Subject Headings (MeSH) – November 15, 11:00 AM-12:30 PM ET – Sponsored by the NNLM Training Office (NTO), attend this webinar to learn about the National Library of Medicine's Medical Subject Headings (MeSH) database. This class will talk about the 4 different types of MeSH terms and how searchers can benefit from using MesH to build a search. Participants will investigate the structure of the MeSH database and look at the components of a MeSH record.
Consumer Health Information Justice: Identifying and addressing information-related factors that contribute to health disparities – November 15, 1:00-2:00 PM ET – Sponsored by the Southeastern Atlantic Region (SEA), this class will discuss many of the different types of information-related factors that can diminish an individual's capability to live a long and healthy life, such as an inability to recognize and articulate one's information needs; unawareness of and/or insufficient access to sources of relevant, comprehensible, and credible health information; limited health literacy (including inadequate digital health literacy skills); and an inability to act on information. The conclusion of the webinar will focus on some of the many ways in which information professionals are helping to shape these information-related factors so as to optimize every individual's capability to not only live a long and healthy life, but also to flourish.
Thinking Outside the PubMed Box – November 18, 3:00-4:00 PM ET – Do you develop or support wellness programming at your library or help patrons find health information? Do you support health sciences instructors or students at a school, college, or university? Are you familiar with PubMed, but curious if there are other resources out there that might be better suited to your patron audience? Sponsored by the Middle Atlantic Region (MAR), this class will introduce you to a range of trustworthy and freely available online health information resources developed by the National Library of Medicine (NLM). Awareness of these resources will help you "think outside the PubMed box" when assisting patrons or developing programming, allowing you to better tailor your resource usage and recommendations to particular contexts.
The New PubMed – November 20, 300-4:00 PM ET – Join the New England Region (NER) for the next installment of NNLM Resource Picks, our collaborative, bimonthly, webcast series featuring the National Library of Medicine resources. This session will preview the new, modern PubMed with its updated features including advanced search tools, saving citations to a Clipboard, options for sharing results, and the new "Cite" button. You'll also learn about the reasons for the change and how this new improved Pub Med will make mobile searching easier.
How Public Health Can Learn From and Inform the Precision Medicine All of Us Research Program – November 21, 9:00-10:30 AM ET – The National Institute of Health (NIH)-led All of Us research program aims to enroll over one million people in the U.S. in a research cohort to improve understanding of how individual differences in lifestyle, socioeconomics, environment, and biology affect health outcomes. Recruiting a diverse research cohort is key to ensuring that findings will be broadly applicable, and All of Us strives to include participants from groups historically underrepresented in biomedical research. Join the Office of Genomics and Precision Public Health, Office of Science, at the Centers for Disease Control and Prevention for this presentation to learn more about the All of Us research program, better understand how the approaches used to recruit All of Us participants can inform future public health efforts to address diversity, and share your expertise in increasing diverse participation in your own public health work.
*Please note that the class registration system requires obtaining an NNLM account prior to registration. Learn how to register for classes from the NTO.
Other Items of Interest
Job Posting:
Technical Information Specialist, National Library of Medicine, Bethesda, MD
Head of Collection Access, Public Service Division (PSD), National Library of Medicine, Bethesda, MD
Assessment Librarian, Stony Brook University Libraries, Stony Brook, NY
Grey (Literature) Matters: Structuring Your Google Search – November 6, 2:00-3:30 PM ET – Join Sarah Bonato for the second of a two-part series on grey (literature) matters. You'll learn how to address the challenges of Google searches, adapt a database search, employ decision aids, set search limits, optimize data saturation, track search results, and select a search scope. You'll also examine examples of published research projects that used Google and look at alternative search engines, such as DuckDuckGo, MillionShort, and WolframAlpha. Sponsored by MLA; $65 for members / $85 for non-members.
Beyond PRISMA– Health Research Reporting Guidelines: Your new secret weapon! – November 18, 2:00-3:30 PM ET – How often have you been asked for guidance from a medical student or resident who wants to submit a case study to a journal? Maybe a systematic review team member has asked for help with a data extraction form? Or you've been asked to lead journal club—now what? Sponsored by the University of Pittsburgh Health Sciences Library System (HSLS) with support from the NNLM South Central Region (SCR), this webinar will take you beyond PRISMA by introducing you to the family of health research reporting guidelines, and discuss the ways in which they can be used for more than just reporting. This class will also examine study execution assessment tools.
Developing Health Literacy Skills in Youth: A Workshop – Presented by the National Academy of Sciences, the Roundtable on Health Literacy will convene on November 19 for a public workshop to discuss the necessity of developing health literacy skills in youth, examine the research on developmentally appropriate health literacy milestones and transitions and measuring health literacy in youth, learn from programs and policies that represent best practices for developing health literacy skills in youth, and explore potential collaborations across disciplines for developing health literacy skills in youth. Register to attend this event in person or via live webcast!
The Donald A. B. Lindberg Research Fellowship – The Medical Library Association (MLA) is now accepting applications for The Donald A. B. Lindberg Research Fellowship. The purpose of this fellowship is to fund research aimed at expanding the research knowledge base, linking the information services provided by librarians to improved health care and advances in biomedical research. The endowment will provide a grant of up to $10,000. It is awarded by MLA through a competitive grant process, to a qualified health sciences librarian, health professional, researcher, educator, or health administrator. The deadline to apply is November 15, 2019.
Hospital Libraries Section (HLS)/Medical Library Association (MLA) Professional Development Grant – Whether you are in the middle of your career, new to it all, or have worked for many years, the HLS/MLA Professional Development Grant is an opportunity for an amazing professional journey into education or research. The grant is open to librarians working in a hospital, health system or similar clinical settings. Grant funds can be used for professional development through MEDLIB-ED or to help attend the MLA Annual Meeting or CE courses. It may also be used to support reimbursement for expenses incurred in conducting research such as a statistician to help with survey design, analyses etc. The deadline to apply is December 1, 2019.
---
MAR Postings is a comprehensive weekly news series authored by the National Network of Libraries of Medicine, Middle Atlantic Region (NNLM MAR)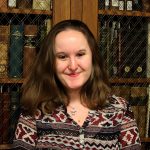 ABOUT Hannah Sinemus
Hannah Sinemus is the Web Experience Coordinator for the Middle Atlantic Region (MAR). Although she updates the MAR web pages, blog, newsletter and social media, Hannah is not the sole author of this content. If you have questions about a MARquee or MAReport posting, please contact the Middle Atlantic Region directly at nnlmmar@pitt.edu.
Email author View all posts by Hannah Sinemus