Weekly Postings
Posted by Hannah Sinemus on November 8th, 2019 Posted in: Weekly Postings

---
See something of interest? Please share our postings with colleagues in your institutions!
Spotlight
Read the MAReport: This quarter, learn about using Graphic Medicine as a more accessible way to approach complex health topics from Health Programming Coordinator Michael Balkenhol.
Save the Date: The All of Us Research Program and AARP Create the Good will be streaming a talk with Dr. Suzana Petanceska of NIH's National Institute on Aging and All of Us Participant Ambassador Dr. Randee Bloom about Alzheimer's disease, precision medicine, and how All of Us may help change health research. RSVP and tune in on November 12 at 1:00 PM ET.
National Network of Libraries of Medicine News
Request for Information (RFI): The National Network of Libraries of Medicine (NNLM) is supported by a cooperative agreement (UG4) that operates on a five-year cycle. As we prepare for the start of the next cycle (in May 2021), we are seeking input and feedback from the public on ways to ensure that the NNLM can continue to advance the progress of medicine and improve public health by providing U.S. health professionals with equal access to biomedical information and improving individuals' access to information to enable them to make informed decisions about their health. The deadline to respond is December 2, 2019.
National Health Observances: Looking for tools and materials to promote American Indian Heritage or Family Health History? Check out the NNLM Community Engagement Network's National Health Observances page for premade slides, handouts, social media blurbs, and kits that support health programming throughout the year.
Clinical eCompanion: We'd like your feedback on the point of care tool, Clinical eCompanion! This feedback will help us to determine the future of this website. To let us know what you think, visit the Clinical eCompanion site and select the highlighted link on the homepage.
DOCLINE WILL BE UNAVAILABLE… 11:00am Wednesday, November 13 – DOCLINE Talkline
New on YouTube:
NLM/NIH News
Marking an Anniversary – Dr. Patricia Flatley Brennan describes how after three years, Musings has become a powerful tool for advancing the work of our colleagues at NLM. – NLM Musings from the Mezzanine, Innovations in Health Information from the Director of the U.S. National Library of Medicine
Seeking Leek Island: A Place of Healing – Across the globe, World War I took millions of lives and left hundreds of thousands more with a variety of physical and psychological disabilities. However, despite all the chaos, violence, and death brought forth during wartime, there were a few areas of peace that could be found thanks to generous individuals of the day, and one of these places was the Leek Island Military Hospital. – Circulating Now, from the Historical Collections of the National Library of Medicine
– NIH Director's Blog
Subscribe to the NLM Technical Bulletin for the latest updates on NLM tools you may be using! The current issue recently highlighted several new features that have been added to the new PubMed.
NIH's DRAFT Data Management and Sharing Policy: We Need to Hear From You! – NIH Office of Science Policy
NIH News in Health: The November 2019 issue is now available, featuring, "Medical Scans Explained: A Look Inside the Body," and, "Yoga for Health: Positioning Your Body and Mind." Other topics include the long-term results of peanut allergy therapy, healthy eating, and taking control of your mental health.
NLM and NNLM Educational Opportunities
NNLM and NLM classes are free and open to all. Please feel free to share our training opportunities!
November 2019
Working Across Difference: Making Better Connections – November 13, 12:00-1:00 PM ET – Join the Pacific Northwest Region (PNR) and guest speaker Jessica Pettitt for the next installment in this webinar series about Diversity, Equity and Inclusion! We communicate across difference in passing, on purpose, and can even arrange a virtual conversation where everyone can see everyone easily even though we are potentially thousands of miles apart. While we "know" our co-workers, we often struggle to understand the cultural nuances of dealing with people of different cultural backgrounds, religions, languages, sexual orientations, gender expressions, socioeconomic variety, and more. This webinar will help participants understand what is required to work with people who are "not the same" as they are.
PubMed for Librarians: Medical Subject Headings (MeSH) – November 15, 11:00 AM-12:30 PM ET – Sponsored by the NNLM Training Office (NTO), attend this webinar to learn about the National Library of Medicine's Medical Subject Headings (MeSH) database. This class will talk about the 4 different types of MeSH terms and how searchers can benefit from using MesH to build a search. Participants will investigate the structure of the MeSH database and look at the components of a MeSH record.
Consumer Health Information Justice: Identifying and addressing information-related factors that contribute to health disparities – November 15, 1:00-2:00 PM ET – Sponsored by the Southeastern Atlantic Region (SEA), this class will discuss many of the different types of information-related factors that can diminish an individual's capability to live a long and healthy life, such as an inability to recognize and articulate one's information needs; unawareness of and/or insufficient access to sources of relevant, comprehensible, and credible health information; limited health literacy (including inadequate digital health literacy skills); and an inability to act on information. The conclusion of the webinar will focus on some of the many ways in which information professionals are helping to shape these information-related factors so as to optimize every individual's capability to not only live a long and healthy life, but also to flourish.
Thinking Outside the PubMed Box – November 18, 3:00-4:00 PM ET – Do you develop or support wellness programming at your library or help patrons find health information? Do you support health sciences instructors or students at a school, college, or university? Are you familiar with PubMed, but curious if there are other resources out there that might be better suited to your patron audience? Sponsored by the Middle Atlantic Region (MAR), this class will introduce you to a range of trustworthy and freely available online health information resources developed by the National Library of Medicine (NLM). Awareness of these resources will help you "think outside the PubMed box" when assisting patrons or developing programming, allowing you to better tailor your resource usage and recommendations to particular contexts.
Celebrate Native American Heritage Month: What's New Since 1492? – November 20, 2:00-3:00 PM ET – Join the Greater Midwest Region (GMR) in observing Native American Heritage Month with a presentation by Eugene Fracek, member of the Rosebud Sioux Tribe in South Dakota and a cultural ambassador who teaches people of all ages about American Indian Tribes. In this one-hour webinar, Mr. Fracek will present an overview and perspective of the history, cultural values and behaviors, and legal issues impacting American Indian Tribes and members of those Tribes.
The New PubMed – November 20, 3:00-4:00 PM ET – Join the New England Region (NER) for the next installment of NNLM Resource Picks, our collaborative, bimonthly, webcast series featuring the National Library of Medicine resources. This session will preview the new, modern PubMed with its updated features including advanced search tools, saving citations to a Clipboard, options for sharing results, and the new "Cite" button. You'll also learn about the reasons for the change and how this new improved Pub Med will make mobile searching easier.
How Public Health Can Learn From and Inform the Precision Medicine All of Us Research Program – November 21, 9:00-10:30 AM ET – The National Institute of Health (NIH)-led All of Us research program aims to enroll over one million people in the U.S. in a research cohort to improve understanding of how individual differences in lifestyle, socioeconomics, environment, and biology affect health outcomes. Recruiting a diverse research cohort is key to ensuring that findings will be broadly applicable, and All of Us strives to include participants from groups historically underrepresented in biomedical research. Join the Office of Genomics and Precision Public Health, Office of Science, at the Centers for Disease Control and Prevention for this presentation to learn more about the All of Us research program, better understand how the approaches used to recruit All of Us participants can inform future public health efforts to address diversity, and share your expertise in increasing diverse participation in your own public health work.
From the Mountains to the Sea: Rural Health Issues and Resources – November 21, 2:00-3:00 PM ET – Evidence shows that there are marked health disparities between those living in rural areas versus their urban counterparts. Not only do rural residents suffer from higher incidence of chronic illness, they also have limited access to primary care services and are more likely to be uninsured or under-insured. Sponsored by the New England Region (NER), this session will describe hallmarks of rural America, identifying access challenges of living in rural communities and equipping participants with tools to service the health information needs of those living in rural communities. After completing an assignment, participants are eligible for 2 MLA CE.
PubMed for Librarians: Automatic Term Mapping (ATM) – November 22, 11:00 AM-12:30 PM ET – Attend this webinar with the NNLM Training Office (NTO) to learn how PubMed uses ATM to map your keyword searches to the controlled vocabulary of the MeSH database. Learn how ATM lets you search PubMed effectively with keywords. This class will also look at the automatic explosion feature, what is and isn't included in Search Details, and explore how to search for phrases in PubMed.
December 2019
Astronaut Health: Health Information Resources to Support Science Education – December 5, 12:00-1:00 PM ET – Public and school libraries throughout the nation have been celebrating the 50th anniversary of the Apollo moon landing this year with the reading theme "A Universe of Stories". Join the South Central Region (SCR) for this class that will walk through various resources from NLM, NIH, and NASA, as well as wonderful communities of practice that are ready to help you continue to incorporate science and health programming into the library. Learn about partnerships and programs that took place this year for the Summer of Space, and get ready to explore where space and health resources collide!
Engaging Parents and Caregivers in Substance Use Disorder Prevention and Recovery – December 5, 3:00-4:00 PM ET – Join this webinar with the New England Region (NER) and guest presenter Fred Muench, PhD, President of the Partnership for Drug-Free Kids. Fred will present on family-based interventions to engage parents and caregivers, as well as data on the resources the Partnership for Drug-Free Kids offers for families addressing every aspect of substance use and addiction, from prevention to recovery.
More Than a Bandage: Health Information Resources for K-12 Professionals – December 10, 3:00-4:00 PM ET – Sponsored by the Middle Atlantic Region (MAR), this course is an introduction to free health information and educational resources for K-12 professionals provided by the National Library of Medicine (NLM) and other trusted organizations. Participants will learn about consumer health sites with an emphasis on MedlinePlus, covering general health resources, drug information, multi-cultural and multi-language resources, career/professional resources, and youth heath issues.
Online Privacy 101 – December 18, 2:00-3:00 PM ET – Join the Middle Atlantic Region (MAR) for an introduction to online privacy in the digital age. We live in an era of data breaches and constant surveillance. Learn how to keep your data safe, consider the risks versus rewards of common internet browsing behavior, and navigate best practices for public computer labs, mobile phones, and personal browsing.
*Please note that the class registration system requires obtaining an NNLM account prior to registration. Learn how to register for classes from the NTO.
Other Items of Interest
Maize Day: The day after Thanksgiving is recognized annually as Maize Day and celebrates the traditional role of corn in Native American cultures. According to the National Institute of Diabetes and Digestive and Kidney Diseases, corn is low in phosphorus which can help protect your bones and blood vessels. After the holidays, incorporate some corn and other ingredients to help you and your family get back on track to living active and healthy. Try vegetables such as squash, beans, mushrooms, persimmons, and asparagus. For more ways to enjoy corn, visit the U.S. Department of Agriculture's website.
Marketplace Open Enrollment lasts until December 15. Now is the time to visit HealthCare.gov to get ready for this year's Open Enrollment and review your 2020 health plan options.
Public Libraries Respond to the Opioid Crisis with Their Communities – As the impact of the opioid epidemic is felt in communities across the US, public libraries are choosing to be part of the community response. With funding from the Institute of Museum and Library Services, (project number LG-00-18-0298-18), and in partnership with the Public Library Association (PLA), OCLC is sharing knowledge and resources that will help public libraries and their community partners develop effective strategies to address the opioid epidemic in America.
SAMSHA Launches FindTreatment.gov – The Substance Abuse and Mental Health Services Administration (SAMHSA) launched a newly designed website that will help connect those who are looking for substance abuse treatment with approximately 13,000 locations across the United States. Visitors can enter a ZIP Code to find nearby locations of state-licensed facilities, treatment options, payment and insurance information, and what to expect on the first call.
The Influence of Clothing and Other Textiles on Your Exposure to Indoor Air Pollutants – November 14, 1:00-2:30 PM ET – Textiles can have a very large capacity to accumulate indoor pollutants. As such, textiles can act as a major source, but they also can act as a sink that can lower exposure depending on their history. Given clothing's close proximity to the skin, it can be a particularly influential exposure mediator. Laboratory and human studies now show how important textiles can be in controlling exposure and also provide data allowing for the testing of new exposure models. Extrapolation from these models shows just how much clothing influences population exposure to indoor pollutants, but also suggests ways to use textiles to control exposure. Join this webinar with the Environmental Protection Agency (EPA) to learn more about the influence of textiles on your exposure to indoor air pollutants.
Beyond PRISMA– Health Research Reporting Guidelines: Your new secret weapon! – November 18, 2:00-3:30 PM ET – How often have you been asked for guidance from a medical student or resident who wants to submit a case study to a journal? Maybe a systematic review team member has asked for help with a data extraction form? Or you've been asked to lead journal club—now what? Sponsored by the University of Pittsburgh Health Sciences Library System (HSLS) with support from the NNLM South Central Region (SCR), this webinar will take you beyond PRISMA by introducing you to the family of health research reporting guidelines, and discuss the ways in which they can be used for more than just reporting. This class will also examine study execution assessment tools.
Developing Health Literacy Skills in Youth: A Workshop – Presented by the National Academy of Sciences, the Roundtable on Health Literacy will convene on November 19 for a public workshop to discuss the necessity of developing health literacy skills in youth, examine the research on developmentally appropriate health literacy milestones and transitions and measuring health literacy in youth, learn from programs and policies that represent best practices for developing health literacy skills in youth, and explore potential collaborations across disciplines for developing health literacy skills in youth. Register to attend this event in person or via live webcast!
The Donald A. B. Lindberg Research Fellowship – The Medical Library Association (MLA) is now accepting applications for The Donald A. B. Lindberg Research Fellowship. The purpose of this fellowship is to fund research aimed at expanding the research knowledge base, linking the information services provided by librarians to improved health care and advances in biomedical research. The endowment will provide a grant of up to $10,000. It is awarded by MLA through a competitive grant process, to a qualified health sciences librarian, health professional, researcher, educator, or health administrator. The deadline to apply is November 15, 2019.
Hospital Libraries Section (HLS)/Medical Library Association (MLA) Professional Development Grant – Whether you are in the middle of your career, new to it all, or have worked for many years, the HLS/MLA Professional Development Grant is an opportunity for an amazing professional journey into education or research. The grant is open to librarians working in a hospital, health system or similar clinical settings. Grant funds can be used for professional development through MEDLIB-ED or to help attend the MLA Annual Meeting or CE courses. It may also be used to support reimbursement for expenses incurred in conducting research such as a statistician to help with survey design, analyses etc. The deadline to apply is December 1, 2019.
---
MAR Postings is a comprehensive weekly news series authored by the National Network of Libraries of Medicine, Middle Atlantic Region (NNLM MAR)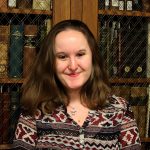 ABOUT Hannah Sinemus
Hannah Sinemus is the Web Experience Coordinator for the Middle Atlantic Region (MAR). Although she updates the MAR web pages, blog, newsletter and social media, Hannah is not the sole author of this content. If you have questions about a MARquee or MAReport posting, please contact the Middle Atlantic Region directly at nnlmmar@pitt.edu.
Email author View all posts by Hannah Sinemus