Weekly Postings
Posted by Hannah Sinemus on November 27th, 2019 Posted in: Weekly Postings

---
See something of interest? Please share our postings with colleagues in your institutions!
Spotlight
Applications Due: Library and Information Science (LIS) students can apply by Thursday, December 5 for funding to attend the ALA Midwinter Conference in January 2020 and participate in meetings, the National Library of Medicine exhibit booth, and other activities designed to learn about health information outreach and the All of Us Research Program. Please share this opportunity!
Respond Today: The National Network of Libraries of Medicine (NNLM) is supported by a cooperative agreement (UG4) that operates on a five-year cycle. As we prepare for the start of the next cycle (in May 2021), we are seeking input and feedback from the public on ways to ensure that the NNLM can continue to advance the progress of medicine and improve public health by providing U.S. health professionals with equal access to biomedical information and improving individuals' access to information to enable them to make informed decisions about their health. The deadline to respond is Monday, December 2, 2019.
National Network of Libraries of Medicine News
The MAR Offices will be closed November 28-29 during the University of Pittsburgh holiday break.
The New PubMed is Here! After extensive development and thorough testing in the PubMed Labs environment, The National Library of Medicine (NLM) has launched an updated version of PubMed. Learn what has changed with this upgrade and start using the new PubMed today!
National Health Observances: Looking for tools and materials to promote American Indian Heritage or Family Health History? Check out the NNLM Community Engagement Network's National Health Observances page for premade slides, handouts, social media blurbs, and kits that support health programming throughout the year.
Clinical eCompanion: We'd like your feedback on the point of care tool, Clinical eCompanion! This feedback will help us to determine the future of this website. To let us know what you think, visit the Clinical eCompanion site and select the highlighted link on the homepage.
Crowdsourcing, Citizen Science and Edit-a-Thons – NER Update
NLM/NIH News
Thanksgiving – What I am Giving Thanks for This Year – Dr. Patricia Flatley Brennan shares what she is thankful for as the director of NLM. – NLM Musings from the Mezzanine, Innovations in Health Information from the Director of the U.S. National Library of Medicine
Giving Thanks for Biomedical Research – This Thanksgiving, Americans have an abundance of reasons to be grateful—loving family and good food often come to mind. Here's one more to add to the list: exciting progress in biomedical research. – NIH Director's Blog
Scrub Away the Thanksgiving Troublemakers – Pine-cone crafts, cranberry sauce, and…poultry handling. As Thanksgiving and other winter holidays approach, many of us find ourselves thinking about these things. More than 60 years ago, and not just for the holidays, the Communicable Disease Center (now the Centers for Disease Control and Prevention) was thinking about food safety, too. – Circulating Now, from the Historical Collections of the National Library of Medicine
Subscribe to the NLM Technical Bulletin for the latest updates on NLM tools you may be using! The current issue recently announced the upcoming retirement of the American Indian and Alaska Native Health portal.
NBA Star Kevin Love Shares Mental Health Struggles in NIH MedlinePlus Magazine – NLM in Focus, a Look Inside the U.S. National Library of Medicine
NLM and NNLM Educational Opportunities
NNLM and NLM classes are free and open to all. Please feel free to share our training opportunities!
December 2019
Astronaut Health: Health Information Resources to Support Science Education – December 5, 12:00-1:00 PM ET – Public and school libraries throughout the nation have been celebrating the 50th anniversary of the Apollo moon landing this year with the reading theme "A Universe of Stories". Join the South Central Region (SCR) for this class that will walk through various resources from NLM, NIH, and NASA, as well as wonderful communities of practice that are ready to help you continue to incorporate science and health programming into the library. Learn about partnerships and programs that took place this year for the Summer of Space, and get ready to explore where space and health resources collide!
Engaging Parents and Caregivers in Substance Use Disorder Prevention and Recovery – December 5, 3:00-4:00 PM ET – Join this webinar with the New England Region (NER) and guest presenter Fred Muench, PhD, President of the Partnership for Drug-Free Kids. Fred will present on family-based interventions to engage parents and caregivers, as well as data on the resources the Partnership for Drug-Free Kids offers for families addressing every aspect of substance use and addiction, from prevention to recovery.
Data Visualization: Theory to Practice – December 6, 1:00-2:00 PM ET – Join the South Central Region (SCR) to take data visualization instruction to the next level and start creating your own visualizations. This webinar will consist of an overview of data visualization, a discussion of ethical considerations to take when creating visualizations, and a demonstration of a free, in-browser data visualization tool that you can start using immediately.
More Than a Bandage: Health Information Resources for K-12 Professionals – December 10, 3:00-4:00 PM ET – Sponsored by the Middle Atlantic Region (MAR), this course is an introduction to free health information and educational resources for K-12 professionals provided by the National Library of Medicine (NLM) and other trusted organizations. Participants will learn about consumer health sites with an emphasis on MedlinePlus, covering general health resources, drug information, multi-cultural and multi-language resources, career/professional resources, and youth heath issues.
Substance Use Disorder and Heredity: It's a Family Disease – December 10, 3:00-4:00 PM ET – Join the New England Region (NER) for a special webinar that explores the many facets of substance use disorders in teens, through a candid interview with a Recovery High School student, her father, and her grandmother. Participants will learn about the roles of genetic predisposition and choice in the disease of addiction, and become familiar with quality information resources from the National Library of Medicine and other partners.
Staying Healthy Abroad – December 11, 4:00-5:00 PM ET – Are you preparing for holiday travel? Has winter inspired you to get out and see the world? Maybe you have questions about what vaccines are required. Perhaps you and your travel companions have preconceived ideas regarding travel, especially when it comes to international trips. Sponsored by the Pacific Northwest Region (PNR), this webinar will discuss a number of strategies by which to reduce risk to a minimum.
Online Privacy 101 – December 18, 2:00-3:00 PM ET – Join the Middle Atlantic Region (MAR) for an introduction to online privacy in the digital age. We live in an era of data breaches and constant surveillance. Learn how to keep your data safe, consider the risks versus rewards of common internet browsing behavior, and navigate best practices for public computer labs, mobile phones, and personal browsing.
Libraries, Utilities, and Medical Vulnerability – December 18, 4:00-5:00 PM ET – How are libraries, librarians, and library patrons impacted by disruptions to grid energy? Utility shutoffs can have deadly impacts on individuals who rely on grid energy to power their life-sustaining medical devices. Understanding the health impacts of utility shutoffs and the programs in place to protect medically vulnerable individuals is critical to anyone who lives or works in the path of natural disasters, and anyone who provides health information to medically vulnerable populations inside and outside of disaster zones. Join the Pacific Southwest Region (PSR) for a webinar to explore these issues.
January 2020
Beyond an Apple a Day: Providing Consumer Health Information at Your Library – January 6-February 3, 2020 – Sponsored by the MidContinental Region (MCR), this hands-on, asynchronous online class will cover the health information seeking behavior of consumers and the role of the librarian in the provision of health information for the public. Participants will learn about the evolution of consumer health, health literacy and the e-patient, and will leave equipped with knowledge of top consumer health sites. This class will discuss creative ideas for health information outreach, and provide opportunities to explore effective marketing approaches and develop an elevator speech.
Will Duct Tape Cure My Warts? Examining Complementary and Alternative Medicine – January 6-February 14, 2020 – Sponsored by the MidContinental Region (MCR), this online course will introduce basic concepts in Complementary and Alternative Medicine (CAM), issues about research into CAM therapies, evaluating CAM information, recommended websites, and researching evidence about CAM therapies.
*Please note that the class registration system requires obtaining an NNLM account prior to registration. Learn how to register for classes from the NTO.
Other Items of Interest
Job Postings:
Maize Day: The day after Thanksgiving is recognized annually as Maize Day and celebrates the traditional role of corn in Native American cultures. According to the National Institute of Diabetes and Digestive and Kidney Diseases, corn is low in phosphorus which can help protect your bones and blood vessels. After the holidays, incorporate some corn and other ingredients to help you and your family get back on track to living active and healthy. Try vegetables such as squash, beans, mushrooms, persimmons, and asparagus. For more ways to enjoy corn, visit the U.S. Department of Agriculture's website.
ECRI Guidelines Trust celebrates one year anniversary with a new website – Since launching in November 2018, the ECRI Guidelines Trust has made tremendous progress with an inventory of more than 1,400 clinical guidelines from 131 guideline developers, including 568 Guideline Briefs and TRUST Scorecards. The resource serves thousands of physicians, nurses, students, medical librarians, and other healthcare professionals from more than 85 countries and territories worldwide. In celebration of their 1st anniversary, ECRI has launched a new, redesigned website which showcases their growing content and provides an enhanced user experience.
New course on health insurance enrollment added to PLA's DigitalLearn website – In coordination with Affordable Care Act (ACA) Open Enrollment for 2020, which runs November 1–December 15, 2019, the Public Library Association (PLA) has released a new online tutorial to help consumers sign up for health insurance. This 18-minute online tutorial explores the processes of determining eligibility, preparing to enroll, creating an account, and finding local help to successfully enroll in an ACA health insurance plan.
Research by the Numbers: Measuring and Increasing Impact – December 11, 2:00-3:30 PM ET – If you are new to publication metrics or want to learn about the latest developments and best practices in the area, scholars from the Taubman Health Sciences Library are your guides! This webinar will explore publication metrics that quantify the impact of individual researchers, research groups, and journals and discuss the latest citation-based indicator and visualization tools. You'll learn the strengths and weaknesses of each metric, how to teach authors ways to maximize the impact of their work, and gain insights from a new research impact initiative at Taubman. Sponsored by MLA; $65 for members / $85 for non-members.
General Information on New EFTS by MLA – The Medical Library Association (MLA) has developed the specifications of a new Electronic Funds Transfer System (EFTS) platform. If your institution relies on the current version of EFTS, operated by the University of Connecticut Health Center (UCHC), learn more about how this change may impact service through 2020. MLA will proceed with actual development and implementation of a new EFTS if a minimum of 750 users sign up for the new platform by January 10, 2020.
Hospital Libraries Section (HLS)/Medical Library Association (MLA) Professional Development Grant – Whether you are in the middle of your career, new to it all, or have worked for many years, the HLS/MLA Professional Development Grant is an opportunity for an amazing professional journey into education or research. The grant is open to librarians working in a hospital, health system or similar clinical settings. Grant funds can be used for professional development through MEDLIB-ED or to help attend the MLA Annual Meeting or CE courses. It may also be used to support reimbursement for expenses incurred in conducting research such as a statistician to help with survey design, analyses etc. The deadline to apply is December 1, 2019.
---
MAR Postings is a comprehensive weekly news series authored by the National Network of Libraries of Medicine, Middle Atlantic Region (NNLM MAR)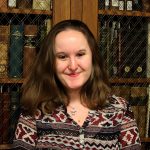 ABOUT Hannah Sinemus
Hannah Sinemus is the Web Experience Coordinator for the Middle Atlantic Region (MAR). Although she updates the MAR web pages, blog, newsletter and social media, Hannah is not the sole author of this content. If you have questions about a MARquee or MAReport posting, please contact the Middle Atlantic Region directly at nnlmmar@pitt.edu.
Email author View all posts by Hannah Sinemus