Public Health and Library Partnerships at APHA
Posted by Hannah Sinemus on December 2nd, 2019 Posted in: The MAReport
Tags: 2019 Issue 4
---
At the beginning of November, I coordinated a session at the American Public Health Association Annual conference in Philadelphia about library and public health partnerships. I spoke about National Library of Medicine Resources for the public health workforce including Health Services and Sciences Research Resources (HSRR), Health Services Research Projects in Progress (HSRProj), Health Services Research Information Central (HSRIC), and Partners in Information Access for the Public Health Workforce (PHPartners). Also included were resources that public health professionals can use with their communities such as MedlinePlus and ToxTown. In addition, I highlighted services from the National Network of Libraries of Medicine that public health organizations can benefit from, such as training, programs, and funding. Because I coordinated this session in partnership with four other partner organizations in the Middle Atlantic Region, the strength of the work of NNLM MAR's partners was an important part of this session.
Alison Wessel discussed a project she was involved with during her time with the Delaware Department of Health and Social Services Library. This library did an assessment of thirty-three public libraries in the state of Delaware to better understand the health information needs of the community and training needs of public library staff. Alison discussed the design and results of this survey and some of the activities that occurred in response to these results, such as placing social workers in public libraries and offering mental health first aid training.
Chad Thomas from the Philadelphia Department of Public Health discussed four emergency preparedness projects that he oversaw in partnership with the Free Library of Philadelphia. These projects included training library staff in emergency preparedness, developing library emergency response roles, and disseminating bookmarks with public health messaging. In addition to collaborating with the local library branches, these projects incorporated resources from the National Library of Medicine, such as the Disaster Information Management Resource Center (DIMRC).
Rachel Feuerstein-Simon from the University of Pennsylvania shared the results of a project that evaluated the feasibility and acceptability of an opioid reversal training that was facilitated by the Philadelphia Department of Public Health and hosted by the Free Library of Philadelphia. She explained that as a result of this training, participants were more likely to say that they "completely agree" that they would help someone experiencing an overdose. These trainings also showed knowledge gain among participants, including improved knowledge about the indicators of an opioid overdose.
Kelly Sines with Philadelphia FIGHT discussed a digital literacy program developed at Philadelphia FIGHT's Critical Path Learning Center. This was a hybrid online-in person course called Upgrade Your Health! that taught critical health literacy skills such as finding health information online, how to use personal health management devices, and how to communicate effectively with healthcare providers. Upgrade Your Health! incorporated MedlinePlus as the primary tool for locating quality health information and used the NNLM program Engage for Health for the training on talking with your doctor.
While all of these speakers discussed projects that addressed different public health topics that were initiated by diverse organizations, there was a common thread between all of them – that libraries are important public health partners. Public libraries were a local partner in many of these projects, and the National Library of Medicine and National Network of Libraries of Medicine played a role as national and regional partners, offering trusted resources and programming, as well as funding for many of these projects. These projects make it clear that we can improve health information access and public health through continued partnership.
---
Written by Erin Seger, Health Professions Coordinator, for the Fall 2019 edition of The MAReport quarterly newsletter.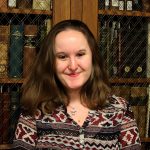 ABOUT Hannah Sinemus
Hannah Sinemus is the Web Experience Coordinator for the Middle Atlantic Region (MAR). Although she updates the MAR web pages, blog, newsletter and social media, Hannah is not the sole author of this content. If you have questions about a MARquee or MAReport posting, please contact the Middle Atlantic Region directly at nnlmmar@pitt.edu.
Email author View all posts by Hannah Sinemus