Weekly Postings
Posted by Hannah Sinemus on December 6th, 2019 Posted in: Weekly Postings

---
See something of interest? Please share our postings with colleagues in your institutions!
Spotlight
Resolutions for 2020 – Have you already started planning your New Year's resolutions? Many of our federal partners have resources to help you bring in 2020 the active and healthy way. If your resolution involves healthy eating and improving your nutrition, MedlinePlus has resources on fruits and vegetables, healthy recipes and health check tools. The National Institutes of Health also has Wellness Toolkits with health tips. If your resolution involves exercise and physical fitness, start with visiting the Centers for Disease Control and Prevention and reading the physical activity guidelines to find out how much physical activity you need. The HHS Office of Disease Prevention and Health Promotion's Move Your Way campaign also has resources, tools, videos, and more to help your active and healthy resolutions. Learn more.
National Network of Libraries of Medicine News
Funding and Professional Development Opportunity: The NNLM Training Office (NTO) and Southeastern Atlantic Region (SEA) have invited applications for their two-day interactive, hands-on Library Carpentry workshops in Baltimore, MD and Salt Lake City, UT this spring. Library Carpentry focuses on building software and data skills within library and information-related communities. The goal is to empower people in these roles to use software and data in their own work and to become advocates for and train others in efficient, effective and reproducible data and software practices. Submit an application by January 10, 2020 to receive professional development funds that support travel to these exciting opportunities.
Applications Open for RDM 102: Beyond Research Data Management for Biomedical and Health Sciences Librarians – Apply by January 10, 2020 to participate in a rigorous, 9-week, online training course with the NNLM Training Office (NTO). This course goes beyond the basics of research data management, providing an introduction to the support of data science and open science with the goal of developing and implementing or enhancing data science training and services at participants' institutions. Participants who complete all components are eligible to receive 36 hours of Continuing Education credit from the Medical Library Association.
National Health Observances: Looking for tools and materials to promote AIDS Awareness? Check out the NNLM Community Engagement Network's National Health Observances page for premade slides, handouts, social media blurbs, and kits that support health programming throughout the year.
Clinical eCompanion: We'd like your feedback on the point of care tool, Clinical eCompanion! This feedback will help us to determine the future of this website. To let us know what you think, visit the Clinical eCompanion site and select the highlighted link on the homepage.
Eligibility Guidelines Updated – DOCLINE Talkline
Margaret McGhee Appointed Chief of NLM Public Services Division! – Latitudes, the Newsletter from PSR
NLM/NIH News
The Pursuit and Power of Alignment – As a staff scientist at NLM, Valerie Schneider found that NLM's strategic plan has become a valuable framework for organizing NLM's mission and providing direction and focus—especially when talking about data science. A recent project at NLM's National Center for Biotechnology Information (NCBI) highlights why it's important to ensure alignment between projects and strategy. – NLM Musings from the Mezzanine, Innovations in Health Information from the Director of the U.S. National Library of Medicine
3D Neuroscience at the Speed of Life – A fluorescent worm makes for much more than a mesmerizing video. It showcases a significant technological leap forward in our ability to capture in real time the firing of individual neurons in a living, freely moving animal. – NIH Director's Blog
Visualizing World AIDS Day – Annually on December 1st, World AIDS Day energizes the public to unite in the fight against AIDS and to commemorate those individuals who have lost their lives to the disease. Founded in 1988, World AIDS Day was the first ever global health day. – Circulating Now, from the Historical Collections of the National Library of Medicine
Subscribe to the NLM Technical Bulletin for the latest updates on NLM tools you may be using! The current issue recently highlighted resources like LactMed moving to the NCBI Bookshelf in preparation for the retirement of TOXNET.
Informational Webinar on the Draft NIH Policy for Data Management and Sharing and Supplemental Draft Guidance – December 16, 12:30-2:00 PM ET – Hosted by NIH, the purpose of this webinar is to provide information on the draft policy and answer any clarifying questions about the public comment process. Public comments will not be accepted via the webinar but must instead be sent through a comment form. Comments on the draft Policy and draft supplemental guidance can be submitted electronically through Friday, January 10, 2020. Participants may also send questions in advance of the webinar to SciencePolicy@od.nih.gov.
NLM and NNLM Educational Opportunities
NNLM and NLM classes are free and open to all. Please feel free to share our training opportunities!
December 2019
Registration closing soon! More Than a Bandage: Health Information Resources for K-12 Professionals – December 10, 3:00-4:00 PM ET – Sponsored by the Middle Atlantic Region (MAR), this course is an introduction to free health information and educational resources for K-12 professionals provided by the National Library of Medicine (NLM) and other trusted organizations. Participants will learn about consumer health sites with an emphasis on MedlinePlus, covering general health resources, drug information, multi-cultural and multi-language resources, career/professional resources, and youth heath issues.
Substance Use Disorder and Heredity: It's a Family Disease – December 10, 3:00-4:00 PM ET – Join the New England Region (NER) for a special webinar that explores the many facets of substance use disorders in teens, through a candid interview with a Recovery High School student, her father, and her grandmother. Participants will learn about the roles of genetic predisposition and choice in the disease of addiction, and become familiar with quality information resources from the National Library of Medicine and other partners.
Staying Healthy Abroad – December 11, 4:00-5:00 PM ET – Are you preparing for holiday travel? Has winter inspired you to get out and see the world? Maybe you have questions about what vaccines are required. Perhaps you and your travel companions have preconceived ideas regarding travel, especially when it comes to international trips. Sponsored by the Pacific Northwest Region (PNR), this webinar will discuss a number of strategies by which to reduce risk to a minimum.
NCBI Tools for Evaluating Genetic Information – December 18, 1:00-2:00 PM ET – Join the New England Region (NER) and guest presenter Dr. Bonnie Maidak, PhD, MLS from the National Center for Biotechnology Information, National Library of Medicine, for an overview of three selected NCBI resources. This session will give a brief overview and search demonstrations of three NCBI databases useful for evaluating genetic information. This includes BLAST (the basic local alignment search tool), Gene, a gene-based view of genome data and annotation that supplies key connections between genetic maps, sequence, expression data, protein structure, function and homology data, and Nucleotide, a compendium of DNA/RNA sequences submitted and generated by researchers from around the world.
Online Privacy 101 – December 18, 2:00-3:00 PM ET – Join the Middle Atlantic Region (MAR) for an introduction to online privacy in the digital age. We live in an era of data breaches and constant surveillance. Learn how to keep your data safe, consider the risks versus rewards of common internet browsing behavior, and navigate best practices for public computer labs, mobile phones, and personal browsing.
Libraries, Utilities, and Medical Vulnerability – December 18, 4:00-5:00 PM ET – How are libraries, librarians, and library patrons impacted by disruptions to grid energy? Utility shutoffs can have deadly impacts on individuals who rely on grid energy to power their life-sustaining medical devices. Understanding the health impacts of utility shutoffs and the programs in place to protect medically vulnerable individuals is critical to anyone who lives or works in the path of natural disasters, and anyone who provides health information to medically vulnerable populations inside and outside of disaster zones. Join the Pacific Southwest Region (PSR) for a webinar to explore these issues.
January 2020
Food for Thought: Exploring Nutrition Information Resources – January 6-February 3, 2020 – Join the Greater Midwest Region (GMR) for a 4 week, self-paced, online course on nutrition information resources available through reliable resources such as the US Department of Agriculture (USDA), US Food and Drug Administration (FDA), the Centers for Disease Control and Prevention (CDC), and the National Library of Medicine (NLM). This course includes 2, 1-hour presentations, exercises, and access to additional learning content, such as videos, quizzes and a useful online resource guide.
Will Duct Tape Cure My Warts? Examining Complementary and Alternative Medicine – January 6-February 14, 2020 – Sponsored by the MidContinental Region (MCR), this online course will introduce basic concepts in Complementary and Alternative Medicine (CAM), issues about research into CAM therapies, evaluating CAM information, recommended websites, and researching evidence about CAM therapies.
2020 MeSH Highlights – January 10, 2:00-3:00 PM ET – Each year the Medical Subject Headings are updated with changes, additions and deletions. This class will highlight new and important changes to MeSH and discuss how they will impact you as a PubMed searcher. Experts from the National Library of Medicine will also be available to answer your questions about the changes. This presentation will feature updates to the Infections tree, additional clinical trial publication types, updates to Cell Death terms, and additional terminology for myotoxicity and ototoxicity.
2020 MeSH Changes and PubMed Searching – January 17, 2:00-3:30 PM ET – Every year, the Medical Subject Headings are updated. How does this affect your PubMed searches? What happens when a term gets changed, or added, or removed; or moved to a different part of the MeSH hierarchy? How do you accommodate vocabulary changes over time in your comprehensive searches? How do you check your saved searches and alerts? Join NLM staff for this webinar to learn more.
Are You Ready? Essential Disaster Health Information Resources for Keeping Your Loved Ones Safe – January 27, 11:30-12:30 PM ET – Sponsored by the South Central Region (SCR), this class covers National Library of Medicine (NLM) disaster health information and other emergency preparedness resources for community educators, families, friends and caregivers. This presentation will review these resources and give updates on apps such as the Wireless Information System for Emergency Responders (WISER). It will also feature government databases like PubMed and Disaster Lit for finding publications. Furthermore, opportunities for programming and a partnerships with non-traditional entities such as libraries will be discussed.
*Please note that the class registration system requires obtaining an NNLM account prior to registration. Learn how to register for classes from the NTO.
Other Items of Interest
Job Postings:
It's a Wrap! Wikipedia + Libraries: Health and Medical Information Course – WebJunction, the learning place for libraries
Working on Ourselves: Mitigating Unconscious Bias in Literature Searching – December 9, 2:00-3:00 PM ET – Join the ACRL ULS Professional Development Committee for this webinar to define implicit bias and identify bias in academic health sciences research; develop techniques to address implicit bias in reference interactions including how to craft research questions and search queries; and explore techniques for running workshops for librarians.
Research by the Numbers: Measuring and Increasing Impact – December 11, 2:00-3:30 PM ET – If you are new to publication metrics or want to learn about the latest developments and best practices in the area, scholars from the Taubman Health Sciences Library are your guides! This webinar will explore publication metrics that quantify the impact of individual researchers, research groups, and journals and discuss the latest citation-based indicator and visualization tools. You'll learn the strengths and weaknesses of each metric, how to teach authors ways to maximize the impact of their work, and gain insights from a new research impact initiative at Taubman. Sponsored by MLA; $65 for members / $85 for non-members.
General Information on New EFTS by MLA – The Medical Library Association (MLA) has developed the specifications of a new Electronic Funds Transfer System (EFTS) platform. If your institution relies on the current version of EFTS, operated by the University of Connecticut Health Center (UCHC), learn more about how this change may impact service through 2020. MLA will proceed with actual development and implementation of a new EFTS if a minimum of 750 users sign up for the new platform by January 10, 2020.
2020 Public Health Learning Forum & TRAIN Learning Network Annual Meeting – Join the Public Health Foundation (PHF) and TRAIN Learning Network at the 2020 Public Health Learning Forum & TRAIN Learning Network Annual Meeting, May 4-7, in Pittsburgh, PA. Working Together, Training Together: Public Health, Emergency Preparedness, and Healthcare is this year's meeting theme and highlights effective practices in workforce development, online learning, and learning platform administration across the health sector. This four-day event features the latest innovations in health workforce training and presentations from the individuals leading these transformative initiatives.
---
MAR Postings is a comprehensive weekly news series authored by the National Network of Libraries of Medicine, Middle Atlantic Region (NNLM MAR)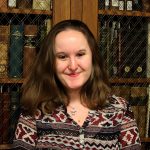 ABOUT Hannah Sinemus
Hannah Sinemus is the Web Experience Coordinator for the Middle Atlantic Region (MAR). Although she updates the MAR web pages, blog, newsletter and social media, Hannah is not the sole author of this content. If you have questions about a MARquee or MAReport posting, please contact the Middle Atlantic Region directly at nnlmmar@pitt.edu.
Email author View all posts by Hannah Sinemus