Weekly Postings
Posted by Hannah Sinemus on December 20th, 2019 Posted in: Weekly Postings

---
See something of interest? Please share our postings with colleagues in your institutions!
Spotlight
Funding and Professional Development Opportunity: The NNLM Training Office (NTO) and Southeastern Atlantic Region (SEA) have invited applications for their two-day interactive, hands-on Library Carpentry workshops in Baltimore, MD and Salt Lake City, UT this spring. Library Carpentry focuses on building software and data skills within library and information-related communities. The goal is to empower people in these roles to use software and data in their own work and to become advocates for and train others in efficient, effective and reproducible data and software practices. Submit an application by January 10, 2020 to receive professional development funds that support travel to these exciting opportunities.
Applications Open for RDM 102: Beyond Research Data Management for Biomedical and Health Sciences Librarians – Apply by January 10, 2020 to participate in a rigorous, 9-week, online training course with the NNLM Training Office (NTO). This course goes beyond the basics of research data management, providing an introduction to the support of data science and open science with the goal of developing and implementing or enhancing data science training and services at participants' institutions. Participants who complete all components are eligible to receive 36 hours of Continuing Education credit from the Medical Library Association.
National Network of Libraries of Medicine News
The MAR Offices will be closed December 23-January 1 during the University of Pittsburgh winter break. We look forward to working with you in 2020!
National Health Observances: Looking for tools and materials to promote AIDS Awareness? Check out the NNLM Community Engagement Network's National Health Observances page for premade slides, handouts, social media blurbs, and kits that support health programming throughout the year.
Clinical eCompanion: We'd like your feedback on the point of care tool, Clinical eCompanion! This feedback will help us to determine the future of this website. To let us know what you think, visit the Clinical eCompanion site and select the highlighted link on the homepage.
In the Region – We're wrapping up the end of the year! Read about our recent activities to learn what your Regional Medical Library is doing to support health outreach and programming in NY, NJ, PA and DE. – MARquee News Highlights
Promoting Consumer Health Materials at Remote Area Medical Clinics – SEA Currents
NLM Seeks Host Sites for 2020-2021 Second-Year Associate Fellows – Latitudes, the Newsletter from PSR
NLM/NIH News
Meet Our Newest Investigator: Xiaofang Jiang, PhD, Seeks a Greater Understanding of the Human Microbiome To Improve Health – Dr. Jiang's research focuses on the development of computational methods to advance our understanding of the human microbiome, which plays a very important role in our health. Her lab is using bioinformatic methods to predict what the trillions of microbes living in and on the human body do, how they spread between people, and which kinds of genes the microbiome community shares. – NLM Musings from the Mezzanine, Innovations in Health Information from the Director of the U.S. National Library of Medicine
How Mucus Tames Microbes – Most of us think of mucus as little more than slimy and somewhat yucky stuff that's easily ignored until you come down with a cold like the one I just had. But, when it comes to our health, there's much more to mucus than you might think. – NIH Director's Blog
Field Trip: National Museum of African American History & Culture – The experience of being guided through the museum exhibits and hearing some of the inside stories behind the acquisition of the historical artifacts demonstrated the importance of the preservation of museum objects that connect us to the past. – Circulating Now, from the Historical Collections of the National Library of Medicine
Subscribe to the NLM Technical Bulletin for the latest updates on NLM tools you may be using! The current issue recently highlighted resources like LactMed moving to the NCBI Bookshelf in preparation for the retirement of TOXNET.
Request for Information: The National Institute on Mental Health (NIMH) has embarked on a strategic planning process to help guide future mental health research efforts and priorities at the Institute. NIMH has asked for those interested to please consider sharing your feedback on the NIMH Strategic Plan. Public input will be accepted via the RFI feedback tool through January 2, 2020.
NIH News in Health: Check out the December 2019 issue, featuring, "To Fast or Not to Fast: Does When You Eat Matter?" and, "Staying in the Hospital?: Safety Tips for Your Visit." Other topics include safety tips for physical activity, tasty-sounding vegetable names, and finding treatment for substance use disorder.
NLM and NNLM Educational Opportunities
NNLM and NLM classes are free and open to all. Please feel free to share our training opportunities!
January 2020
Food for Thought: Exploring Nutrition Information Resources – January 6-February 3, 2020 – Join the Greater Midwest Region (GMR) for a 4 week, self-paced, online course on nutrition information resources available through reliable resources such as the US Department of Agriculture (USDA), US Food and Drug Administration (FDA), the Centers for Disease Control and Prevention (CDC), and the National Library of Medicine (NLM). This course includes 2, 1-hour presentations, exercises, and access to additional learning content, such as videos, quizzes and a useful online resource guide.
Will Duct Tape Cure My Warts? Examining Complementary and Alternative Medicine – January 6-February 14, 2020 – Sponsored by the MidContinental Region (MCR), this online course will introduce basic concepts in Complementary and Alternative Medicine (CAM), issues about research into CAM therapies, evaluating CAM information, recommended websites, and researching evidence about CAM therapies.
2020 MeSH Highlights – January 10, 2:00-3:00 PM ET – Each year the Medical Subject Headings are updated with changes, additions and deletions. This class will highlight new and important changes to MeSH and discuss how they will impact you as a PubMed searcher. Experts from the National Library of Medicine will also be available to answer your questions about the changes. This presentation will feature updates to the Infections tree, additional clinical trial publication types, updates to Cell Death terms, and additional terminology for myotoxicity and ototoxicity.
PubMed and Beyond: Clinical Resources from the National Library of Medicine – January 16, 1:00-2:00 PM ET – Sponsored by the Middle Atlantic Region (MAR), this presentation will introduce free bedside information resources for the busy clinician. Resources presented will include Clinical Queries in PubMed/MEDLINE and free drug, patient education, and point-of-care resources.
2020 MeSH Changes and PubMed Searching – January 17, 2:00-3:30 PM ET – Every year, the Medical Subject Headings are updated. How does this affect your PubMed searches? What happens when a term gets changed, or added, or removed; or moved to a different part of the MeSH hierarchy? How do you accommodate vocabulary changes over time in your comprehensive searches? How do you check your saved searches and alerts? Join NLM staff for this webinar to learn more.
Bioinformatics and Biology Essentials For Librarians: Databases, Tools, and Clinical Applications – January 17-May 8, 2020 – Learn about the data science of biology: Bioinformatics! This collaborative NNLM class is an introductory, asynchronous online bioinformatics course for librarians using the Moodle learning management system. It is a 16-week, self-paced course worth 30 hours of CE credit from the Medical Library Association. This course was designed both for librarians who offer, or intend to offer, bioinformatics services; and also for librarians who use gene or protein information on a periodic or irregular basis to serve their patrons.
Are You Ready? Essential Disaster Health Information Resources for Keeping Your Loved Ones Safe – January 27, 11:30-12:30 PM ET – Sponsored by the South Central Region (SCR), this class covers National Library of Medicine (NLM) disaster health information and other emergency preparedness resources for community educators, families, friends and caregivers. This presentation will review these resources and give updates on apps such as the Wireless Information System for Emergency Responders (WISER). It will also feature government databases like PubMed and Disaster Lit for finding publications. Furthermore, opportunities for programming and a partnerships with non-traditional entities such as libraries will be discussed.
Exceptional Lives – January 29, 2:00-3:00 PM ET – Join the Middle Atlantic Region (MAR) and guest Julie McKinney, Health Literacy Specialist and Director of Product Content at Exceptional Lives, Inc., for this webinar. Exceptional Lives is a not-for-profit organization which provides easy-to-read information for parents and caregivers of children and adults with developmental disabilities. Their free online tools help families find the resources they need and walk them through the complicated processes of getting services and benefits for their child. The tools are developed using health literacy principles, and include comprehensive step-by-steps Guides as well as a searchable Resource Directory of local providers and support services. This webinar will discuss the need for this type of resource and include NLM and other government resources that are relevant to the topic.
New classes on-demand! Looking for more self-paced learning opportunities? Check out the NIH Library's new bibliometrics training series. This series is a collection of thirteen free online videos that introduce viewers to the theories and practices of bibliometric analysis, as implemented by the NIH Library's bibliometric service program. The goal of the series is to show how NIH does bibliometrics for research evaluation, to act as a springboard for others to get started with bibliometrics so that they feel more comfortable moving beyond this series on their own.
*Please note that the class registration system requires obtaining an NNLM account prior to registration. Learn how to register for classes from the NTO.
Other Items of Interest
Job Postings:
Resolutions for 2020 – Have you already started planning your New Year's resolutions? Many of our federal partners have resources to help you bring in 2020 the active and healthy way. If your resolution involves healthy eating and improving your nutrition, MedlinePlus has resources on fruits and vegetables, healthy recipes and health check tools. The National Institutes of Health also has Wellness Toolkits with health tips. If your resolution involves exercise and physical fitness, start with visiting the Centers for Disease Control and Prevention and reading the physical activity guidelines to find out how much physical activity you need. The HHS Office of Disease Prevention and Health Promotion's Move Your Way campaign also has resources, tools, videos, and more to help your active and healthy resolutions. Learn more.
Applying the ACRL Information Literacy Framework to Your Teaching – January 15, 2:00-3:30 PM ET – If you teach or plan to teach, ACRL Information Literacy Framework threshold concepts will help you promote deep learning in your students. Threshold concepts are the ideas in a discipline that are passageways to enlarged understanding or ways of thinking and practicing within the discipline. In this webinar, you'll learn how to integrate threshold concepts into your courses, guest lectures, one-shot sessions, and any other form of teaching you do. As part of the webinar you'll develop learning outcomes for a class assignment, and you'll begin to integrate threshold concepts into your instruction using active learning strategies and classroom assessment techniques. Sponsored by MLA; $65 for members / $85 for non-members.
Building Effective and Innovative Partnerships – Janary 16, 2:00-3:00 PM ET – Join LibraryWorks and Michele Stricker, Deputy State Librarian of Lifelong Learning at the New Jersey State Library, for a discussion on how to seek opportunities for your library to strengthen existing relationships and reach out to new groups at the state and local level. This webinar will discuss strategic partnerships, implementing innovative outreach strategies, and determining which partnerships will be the most effective and meaningful for your library to pursue. Sponsored by LibraryWorks; $49 per person.
General Information on New EFTS by MLA – The Medical Library Association (MLA) has developed the specifications of a new Electronic Funds Transfer System (EFTS) platform. If your institution relies on the current version of EFTS, operated by the University of Connecticut Health Center (UCHC), learn more about how this change may impact service through 2020. MLA will proceed with actual development and implementation of a new EFTS if a minimum of 750 users sign up for the new platform by January 10, 2020.
2020 Public Health Learning Forum & TRAIN Learning Network Annual Meeting – Join the Public Health Foundation (PHF) and TRAIN Learning Network at the 2020 Public Health Learning Forum & TRAIN Learning Network Annual Meeting, May 4-7, in Pittsburgh, PA. Working Together, Training Together: Public Health, Emergency Preparedness, and Healthcare is this year's meeting theme and highlights effective practices in workforce development, online learning, and learning platform administration across the health sector. This four-day event features the latest innovations in health workforce training and presentations from the individuals leading these transformative initiatives.
---
MAR Postings is a comprehensive weekly news series authored by the National Network of Libraries of Medicine, Middle Atlantic Region (NNLM MAR)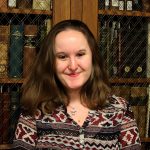 ABOUT Hannah Sinemus
Hannah Sinemus is the Web Experience Coordinator for the Middle Atlantic Region (MAR). Although she updates the MAR web pages, blog, newsletter and social media, Hannah is not the sole author of this content. If you have questions about a MARquee or MAReport posting, please contact the Middle Atlantic Region directly at nnlmmar@pitt.edu.
Email author View all posts by Hannah Sinemus