Weekly Postings
Posted by Hannah Sinemus on January 17th, 2020 Posted in: Weekly Postings

---
See something of interest? Please share our postings with colleagues in your institutions!
Spotlight
What Will 2020 Bring? – Learn about some of the upcoming construction, projects, and advancements planned at the National Library of Medicine this year. – NLM Musings from the Mezzanine, Innovations in Health Information from the Director of the U.S. National Library of Medicine
National Network of Libraries of Medicine News
National Health Observances: Looking for tools and materials to promote health, fitness and nutrition in the new year? Check out the NNLM Community Engagement Network's National Health Observances page for premade slides, handouts, social media blurbs, and kits that support health programming throughout the year.
Raise Awareness of Substance Misuse with the NNLM Reading Club – looking for easy and free health programming? Check out the latest NNLM Reading Club book kit, which includes book selections, a discussion guide, and materials to talk about substance misuse.
NLM/NIH News
A Real-Time Look at Value-Based Decision Making – All of us make many decisions every day. For most things, such as which jacket to wear or where to grab a cup of coffee, there's usually no right answer, so we often decide using values rooted in our past experiences. Now, neuroscientists have identified the part of the mammalian brain that stores information essential to such value-based decision making. – NIH Director's Blog
'Barbed-wire disease' during the First World War – Even before the guns fell silent in Northern France and Belgium on November 11, 1918, the prevalence of mental disturbance among young men who experienced artillery bombardment and combat in the trenches of the western front was grabbing the attention of the international scientific community. What became known as 'shell shock' had a major impact on the way medical experts viewed the consequences of modern warfare for the future of their profession—and for the future of humanity in general. – Circulating Now, from the Historical Collections of the National Library of Medicine
Actress Jordin Sparks Talks About Sickle Cell Disease in NIH MedlinePlus Magazine – The current issue of NIH MedlinePlus magazine brings you recording artist and Broadway actress Jordin Sparks sharing her family's experience with sickle cell disease. Sparks opens up about honoring her late stepsister, giving more patients a voice, and reducing stigma. – NLM in Focus, a Look Inside the U.S. National Library of Medicine
Stick With Us! Why Your Long-term Participation Matters – The All of Us Research Program
Subscribe to the NLM Technical Bulletin for the latest updates on NLM tools you may be using! The current issue recently covered updates to the new PubMed.
Request for Information: ClinicalTrials.gov Modernization – The National Library of Medicine (NLM) is requesting public comment to guide efforts to enhance and better support the users of ClinicalTrials.gov, the world's largest public clinical research registry and results database. The deadline to submit a response is March 14, 2020.
NLM and NNLM Educational Opportunities
NNLM and NLM classes are free and open to all. Please feel free to share our training opportunities!
January 2020
Stronger Together: Healthcare Coalitions in Rural and Frontier Areas – January 21, 2:00-3:00 PM ET – Natural and man-made emergencies can have complex and devastating effects for any jurisdiction. However, rural and frontier communities face unique challenges to preparing for and responding to potential threats. Healthcare coalitions (HCCs) are multidisciplinary groups that include representatives from public health, emergency management, emergency medical services, hospitals and other community partners. Through the HCC, these organizations are able to enhance jurisdictional preparedness and response capabilities by coordinating planning efforts; creating and sharing resources and best practices; hosting trainings and conducting exercises; and providing technical assistance to enhance stakeholder preparedness programs. Sponsored by the New England Region (NER), in this presentation the National Association of County and City Health Officials (NACCHO) and HCC representatives will provide an overview of the strengths and challenges experienced by rural and frontier HCCs and discuss how these groups work to make their communities more resilient.
That's Not Funny! Or is it? – January 22, 11:00 AM-12:00 PM ET – Join the Pacific Northwest Region (PNR) for the next installment in the Diversity, Equity, and Inclusion webinar series. To be truly socially just do you have to eradicate humor? Let a trained professional explain how humor works and how it offends other people. Cultural appropriation, stereotypes, and harmful attempts at humor are not required to have a successful event. How can we plan better, intervene when something isn't right, and take responsibility for harm in our communities? If we think before we joke – we can still joke.
Are You Ready? Essential Disaster Health Information Resources for Keeping Your Loved Ones Safe – January 27, 11:30-12:30 PM ET – Sponsored by the South Central Region (SCR), this class covers National Library of Medicine (NLM) disaster health information and other emergency preparedness resources for community educators, families, friends and caregivers. This presentation will review these resources and give updates on apps such as the Wireless Information System for Emergency Responders (WISER). It will also feature government databases like PubMed and Disaster Lit for finding publications. Furthermore, opportunities for programming and a partnerships with non-traditional entities such as libraries will be discussed.
Exceptional Lives – January 29, 2:00-3:00 PM ET – Join the Middle Atlantic Region (MAR) and guest Julie McKinney, Health Literacy Specialist and Director of Product Content at Exceptional Lives, Inc., for this webinar. Exceptional Lives is a not-for-profit organization which provides easy-to-read information for parents and caregivers of children and adults with developmental disabilities. Their free online tools help families find the resources they need and walk them through the complicated processes of getting services and benefits for their child. The tools are developed using health literacy principles, and include comprehensive step-by-steps Guides as well as a searchable Resource Directory of local providers and support services. This webinar will discuss the need for this type of resource and include NLM and other government resources that are relevant to the topic.
NNLM Resource Picks: Bookshelf – January 29, 3:00-4:00 PM ET – Join the Greater Midwest Region (GMR) for the next installment in this collaborative, bimonthly, webcast series featuring National Library of Medicine resources. Bookshelf provides free access to the full text of books and documents in the biomedical and life sciences as well as health care, medical humanities and social sciences. Through integration with other NCBI databases, such as PubMed, Gene, Genetic Testing Registry, and PubChem, Bookshelf also provides reference information for biological, chemical and other biomedical data and facilitates its discovery. This webinar will provide an overview of Bookshelf, including why it is a trusted resource of reference and health information, how it is related but different from PubMed Central and PubMed, and how to best find and navigate the content it archives.
Data Presentations: The Good, Bad and Unethical – January 30, 12:00-1:00 PM ET – Join the New England Region (NER) and Massachusetts Health Science Library Network (MAHSLIN) for a presentation on the Edward Tufte One Day course on Presenting Data and Information workshop. Edward Tufte's course has a focus on fundamental design strategies for information displays such as tables, diagrams, charts and data visualizations. This class will focus on Mr. Tufte's evaluation of data visualizations, ethics of data visualization design, and the pitfalls of PowerPoint. This presentation will provide a fun and informative overview of the class, tips on how to spot deceptive data visualizations and evaluate data presentations.
Struggles and Strategies for Survival Beyond the Walls of Jail – January 30, 3:00-4:00 PM ET – Join the New England Region (NER) for this webinar to hear a personal story of substance use disorder and incarceration from Louie Diaz, a substance use disorder counselor and re-entry specialist with the Middlesex County Sheriff's Office. Louie will discuss the work he is doing in Lowell and Lawrence, Massachusetts to address the addiction crisis, and what it was like to be followed by a film crew for 5 years during the making of a documentary. He will also share why the film is important as we begin to treat substance use disorder as a public health issue instead of a law enforcement issue.
February 2020
Food for Thought: Creating Resilient Rural Communities – February 6, 2:00-3:00 PM ET – A lack of access to fresh food leads to an increase in obesity, diabetes, and other health concerns. The Southern Adirondack Library System (SALS) and the Comfort Food Community food pantry teamed up to address these and other challenges (adult literacy, food scarcity, food waste, food access, rural food deserts, and transportation) by launching the Fresh Food Collective Farm-2-Library initiative. They reduced food waste by gleaning produce from local farms, then distributed the produce through small, rural libraries where food scarcity, limited food pantry access, and transportation all limit access to fresh fruits and vegetables. In the first year, nearly 2,500 pounds of fresh produce were distributed, bringing new faces into the library, creating and deepening relationships with the community fostering renewed interest in library services from populations that were previously reluctant users. Join the Greater Midwest Region (GMR) for this webinar to learn more about this project.
Framing the Future of Partnering with Your Community – February 12, 2:00-3:00 PM ET – Discover how to engage and create long lasting partnerships with community members while disseminating consumer health information. Sponsored by the Southeastern Atlantic Region (SEA), this webinar will discuss the difference between engagement and outreach, building trust within your community to support impactful collaborations, and creating and finding community engagement resources. This presentation will also review and discuss key takeaways from several community health engagement initiatives including helpful strategies learned and finding positive aspects from events that did not go as planned.
Wellness in the Library Workplace – February 17-March 8, 2020 – You're a library worker – you're already helping those in your community find health information. What are you doing to manage your own well-being? Individual and community well-being are inherently connected. Thus, it is critical that workplaces be an area of wellness for their employees. Join NNLM for this asynchronous online course to discover ways to improve your own personal well-being and create a healthy workplace. If you are a supervisor, how are you helping to ensure your staff stays healthy (physically, emotionally, etc.)? This class will also discuss ways to increase overall wellness for all staff in libraries so that we have happy, healthy and safe work environments.
The Importance of Digital Literacy and Its Impact on Understanding Health Information – February 17, 2:00-3:30 PM ET – Technology is continuing to improve, and more and more people are looking online for health information, managing care, and trusted advice. Despite the increasing use, there is a digital divide for many individuals that greatly impact their ability to find and access trusted quality health information. Wisconsin Health Literacy developed a digital health literacy program, Health Online: Finding Information You Can Trust, to focus on improving the digital divide. Join this webinar with the NNLM All of Us Community Engagement Network (CEN) to learn about digital literacy strategies to make digital health resources user friendly for all patrons and ways to help them access reliable health information online.
What Works for Health? Using County Health Rankings and Roadmaps in Grant Writing – February 19, 3:00-4:00 PM ET – Sponsored by the Middle Atlantic Region (MAR), this session will provide an overview of What Works for Health, a resource from County Health Rankings and Roadmaps (CHRR). What Works for Health rates the evidence of a broad range of strategies that can affect health through changes to health behaviors, clinical care, social and environmental factors, and the physical environment. From the National Network of Public Health Institutes, Toni Lewis will discuss how those preparing funding applications can use What Works for Health when writing their evidence of need. This class will also provide examples of past funded NNLM projects that align with strategies Toni highlights. The audience will learn a practical way to use CHRR as it relates to applying for NNLM funding or other funding opportunities. This program is designated for Certified Health Education Specialists (CHES) and/or Master Certified Health Education Specialists (MCHES) to receive up to 1 total Category I contact education contact hour, including 1 advanced level CECH. Participants are also eligible for 1 MLA CE.
The Ten Most Frequently Asked Questions about Genetic Testing – February 19, 4:00-5:00 PM ET – Advertising for DNA testing companies proliferates the media these days, but many individuals spit or swab, and then wonder how to get beyond their ethnicity results. The first questions usually asked regarding genetic testing are: "Where should I test?" and "I got my results, now what?". Sponsored by the Pacific Northwest Region (PNR), participants will explore these questions and more in this presentation, as an introduction to the world of DNA and interpreting test results. More advanced tools will be introduced that are fun and give the researcher real information they can use. If you have tested, review your results before the session.
Stand Up for Health: Health and Wellness Services for Your Community for Public Libraries – February 24-March 22, 2020 – Do you work in a public library? Are you interested in engaging with other public librarians and staff members to improve your knowledge and comfort with health and wellness related reference and services? Join NNLM for this free online course for public librarians to create a cohort learning experience. Over four weeks this class will explore consumer health, health reference in a public library environment, free health resources for library staff and patrons, and developing health and wellness related programming. This course offers 12 MLA CE credits and covers the five competencies required for Consumer Health Information Specialization (CHIS) level 1.
National Library of Medicine Resources for Citizen Scientists – February 24, 2:00-3:00 PM ET – Citizen science is happening all around you! Citizen science is an amazing way to participate in research efforts, and it can often be done from a mobile device, from one's home, or from a library. In this class with the Pacific Southwest Region (PSR), participants will learn how to support citizen science in their communities and ways that libraries can participate. Participants will learn about citizen science library program models, free National Library of Medicine resources to incorporate into citizen science library programs, and sources of funding to explore for buying testing kits or supporting community research efforts. Citizen science library programs are perfect for all ages, and all types of libraries.
From Problem to Prevention: Evidence-Based Public Health – February 26, 2:00-3:00 PM ET – Curious about evidence-based public health (EBPH) but not sure where to start? Sponsored by the New England Region (NER), this class will explain the basics of evidence-based public health (EBPH) and highlight essentials of the EBPH process such as identifying the problem, forming a question, searching the literature, and evaluating the intervention. The purpose of this class is to provide an introduction to the world of evidence based public health and to give those already familiar with EBPH useful information that can be applied in their practices. This program is designated for Certified Health Education Specialists (CHES) and/or Master Certified Health Education Specialists (MCHES) to receive up to 1 total Category I contact education contact hour. Participants are also eligible for 1 MLA CE.
*Please note that the class registration system requires obtaining an NNLM account prior to registration. Learn how to register for classes from the NTO.
Other Items of Interest
Job Postings:
Head of Cataloging and Metadata Services, Stony Brook University Libraries, Stony Brook, NY
Librarian (part time), Reeves Memorial Library, Seton Hill University, Greensburg, PA. Contact David Stanley for more information
Data Services Librarian, New York University School of Medicine Library, Brooklyn, NY
AHRQ Advances New Frontiers in Digital Healthcare – AHRQ Views
Free eBook, Take Us to a Better Place – Sponsored by the Robert Wood Johnson Foundation, sign up to receive a free download of Take Us to a Better Place, a soon-to-be-released collection of 10 short stories that touch on topics as wide-ranging as health care, immigration, cultural identity, and gentrification.
Assessing Culturally Appropriate Treatment in Communities of Color: Role of Providers to Improve Quality of Care for Opioid Use Disorder – January 28, 12:00-1:00 PM ET – Sponsored by the HHS Office of Minority Health, this webinar is the third of a three-part webinar series for providers aimed at raising awareness about and addressing opioid-related disparities among racial/ethnic minority populations. This webinar will highlight the use of the National CLAS Standards to improve engagement and care of racial/ethnic minority patients with an opioid use disorder. Speakers will discuss how their population or community-specific program has improved OUD treatment by using culturally and linguistically approaches/strategies. This webinar will be offered for Certified Health Education Specialist (CHES) credit, and is eligible for 1.0 Continuing Medical Education (CME) credit through Meharry Medical College.
Ready, Set, PrEP Webinar – January 29, 2:00-3:00 PM ET – What is the new Ready, Set, PrEP program and how does it work? How does it fit into the federal plan to end the HIV epidemic in the United States? And how can you help implement it in your community? Public health and healthcare service providers, including staff from local health departments, community-based organizations, sexually transmitted infection clinics, community health centers, Title X clinics, and substance-use-disorder treatment providers can learn the answers to these questions by joining this webinar. Sponsored by the HHS Office of Infectious Disease and HIV/AIDS Policy (OIDP).
Basic Statistics for Research Appraisal – February 13, 2:00-3:30 PM ET -You don't need to take years of statistics to gain a significant amount of useful knowledge. With a basic understanding of the core concepts and principles of statistics, you'll gain the confidence to tackle a wide range of stats questions. You'll also be able to assess the quality and value of research, locate specific methodological papers, and communicate research conclusions to users. This webinar takes a gentle approach to teaching you about study design, probability, sampling, distributions, generalizability, hypothesis testing, and other basic concepts in statistics. Sponsored by MLA; $65 for members / $85 for non-members.
Basic Statistics for Research Design – March 25, 2:00-3:30 PM ET – If you want to do research or assessment and are confused by statistics, this webinar is for you. You will gain an overview of five common statistical tests and practical guidance on choosing which to apply when. This practical approach targets key basics to keep in mind when choosing a test to answer a research or assessment question. Sponsored by MLA; $65 for members / $85 for non-members.
Make Fun of Learning! Game-Based Learning for Student Success – April 15, 2:00-3:30 PM ET – This course will explore the use of games in the classroom to enhance student participation and learning. The instructor wifll discuss the differences between gamification and game-based learning, why those distinctions are important, and the psychology behind both philosophies. Participants will learn how to spot opportunities for games in their own classrooms, the board game design process, and when games are appropriate in a class setting. Sponsored by MLA; $65 for members / $85 for non-members.
Libraries Transform Communities Engagement Grant – The American Library Association (ALA) invites library workers to apply for a new annual grant to support innovative and meaningful community engagement efforts in libraries. The Libraries Transform Communities Engagement Grant will provide $2,000 for a school, public, academic, tribal or special library to expand its community engagement efforts. Libraries are invited to apply by designing and outlining activities for a library-led community engagement project. View the full award guidelines and apply by February 3, 2020.
Summer Health Professions Education Program – Share this opportunity with college students interested in the Health Professions! Sponsored by the Robert Wood Johnson Foundation, this free summer enrichment program is designed to improve access to information and resources for college students that identify with groups that are underrepresented in the health professions. The program includes academic enrichment in the basic sciences and quantitative topics; learning and study skills development; clinical exposure through small-group rotations in healthcare settings, simulation experiences, and seminars; career development sessions directed toward exploration of the health professions, the admissions process, and the development of an individualized education plan; a financial literacy and planning workshop that informs students of financial concepts and strategies; a health policy seminar series to expose scholars to a larger view of healthcare, health systems, and the social determinants of health; and an introduction to interprofessional education that addresses effective collaboration across health professions. Applications are due February 5, 2020.
2020 Public Health Learning Forum & TRAIN Learning Network Annual Meeting – Join the Public Health Foundation (PHF) and TRAIN Learning Network at the 2020 Public Health Learning Forum & TRAIN Learning Network Annual Meeting, May 4-7, in Pittsburgh, PA. Working Together, Training Together: Public Health, Emergency Preparedness, and Healthcare is this year's meeting theme and highlights effective practices in workforce development, online learning, and learning platform administration across the health sector. This four-day event features the latest innovations in health workforce training and presentations from the individuals leading these transformative initiatives.
---
MAR Postings is a comprehensive weekly news series authored by the National Network of Libraries of Medicine, Middle Atlantic Region (NNLM MAR)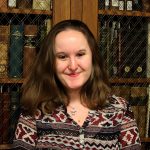 ABOUT Hannah Sinemus
Hannah Sinemus is the Web Experience Coordinator for the Middle Atlantic Region (MAR). Although she updates the MAR web pages, blog, newsletter and social media, Hannah is not the sole author of this content. If you have questions about a MARquee or MAReport posting, please contact the Middle Atlantic Region directly at nnlmmar@pitt.edu.
Email author View all posts by Hannah Sinemus