Creative New Year's Resolutions
Posted by Hannah Sinemus on January 21st, 2020 Posted in: The MAReport
Tags: 2020 Issue 1
---
Eighty percent of people who made New Year's resolutions will break them by the middle of February1 but "those who are most successful in keeping their resolutions make sure the experience is positive by making sure that there are immediate rewards."2
Be creative in 2020 and include participation in National Network of Libraries of Medicine (NNLM) activities, online classes and workshops as one of your New Year's resolutions. A positive experience and immediate satisfaction will easily have you keeping this resolution.
Begin the year by becoming a NNLM member or by reviewing your organization's membership record. Ensure that you will be the first to learn when funding applications are being accepted, the types of awards that will be offered this year, and about new classes that are being developed for 2020.
You will receive a certificate with the director of the National Library of Medicine's (NLM) signature. That certificate lets everyone know your organization values quality information and supports the mission of the NNLM to advance the progress of medicine and improve public health through access to health information.
If another goal is to earn or maintain professional credentials (AHIP, CHIS, CHES), NNLM classes, whether online or as a webinar, can help you achieve this resolution throughout the year. NNLM classes are free and most NNLM classes are not restricted to a specific region. Note that certification credits will vary depending upon the topic. Classes are posted in NNLM MAR's weekly postings and on the NNLM website. You can browse our course catalog by category, availability or search for classes accredited for specializations. Many of our classes can be taken on-demand to suit your schedule or needs.
If your personal resolutions include changing your eating habits, NLM's MedlinePlus has resources on fruits and vegetables, healthy recipes, and health check tools. The My MedlinePlus weekly newsletter, delivered directly to your email, includes a healthy recipe for each week to help you be creative in the kitchen. The National Institutes of Health also has Wellness Toolkits with health tips.
Want to include more exercise in your life? Visit the Centers for Disease Control and Prevention website to find out how much physical activity you may want to include in your daily or weekly activity, according to the physical activity guidelines. The HHS Office of Disease Prevention and Health Promotion's Move Your Way campaign also has resources, videos, and tools to help you be more active, and keep those healthy resolutions. Here are some tips to help you get started:
Set mini-goals to keep you motivated.
Explore new activities to make physical activity fun.
Try to get more sleep (7-8 hours).
Take time for yourself, and don't let stress manage you!
I hope NNLM MAR can help you achieve your goals in 2020! Let us help you keep your resolutions!
References
https://health.usnews.com/health-news/blogs/eat-run/articles/2015-12-29/why-80-percent-of-new-years-resolutions-fail
---
Written by Michelle Burda, Education & Health Literacy Coordinator, for the Winter 2020 edition of The MAReport quarterly newsletter.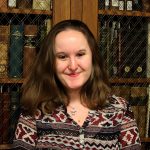 ABOUT Hannah Sinemus
Hannah Sinemus is the Web Experience Coordinator for the Middle Atlantic Region (MAR). Although she updates the MAR web pages, blog, newsletter and social media, Hannah is not the sole author of this content. If you have questions about a MARquee or MAReport posting, please contact the Middle Atlantic Region directly at nnlmmar@pitt.edu.
Email author View all posts by Hannah Sinemus