Health Programming for Summer Reading!
Posted by Hannah Sinemus on January 27th, 2020 Posted in: The MAReport
Tags: 2020 Issue 1
---
For a second year, the National Network of Libraries of Medicine has partnered with the Collaborative Summer Library Program to bring health programming to your library for Summer Reading! For 2020, the slogan is Imagine Your Story with a theme of Fairy Tales, Mythology, Fantasy. We have written program plans with ideas for fairy tale nutrition, nature walks, graphic medicine, tooth fairy dental health storytime, and more.
Full program plans for the following are available and free to use:
Dental Health: A Visit from the Tooth Fairy – Promote children's dental health with help from the tooth fairy and local partners! Scale this program down to a single storytime, or partner with a local dentist or oral health organization to create an oral health fair for children and families.
Environmental Engagement: Into the Woods – Little Red Riding Hood and Hansel and Gretel embrace the pleasures and dangers of nature. Use environmental engagement programs to encourage citizen science, teach about hiking safety, and/or explore nature's meditative and health benefits.
Fairytale Nutrition – Fairy tales and folklore are bursting with food references, from poisoned apples to magic beans. Take food and nutrition to a fantastical level with storytime, cooking, and/or gardening programs.
Graphic Medicine Book Club: Veterans' Stories – This book club program uses graphic novels about veterans to explore veterans' experiences and health. See resources discussion guides, including questions about At War with Yourself (2016) and When I Returned (2016).
Harry Potter's World – The magic in the Harry Potter series is partially based on Renaissance traditions that played an important role in the development of Western science, including alchemy and natural philosophy. The National Library of Medicine's exhibition, Renaissance Science, Magic, and Medicine in Harry Potter's World explores the intersection of these worlds.
Herbology in Harry Potter: Ginger, Peppermint, and Valerian – Herbology in Harry Potter is fantastical but grounded in science! Use herbology as a platform to explore herbs and supplements, make soap or bath bombs, or focus book club discussions.
Microbes Storytime: The Spread of Germs – One child sneezes, and the whole room gets sick! After storytime with Sick Simon or Tiny Creatures, children learn about handwashing. Consider buying microbe plush toys (or cutting silhouettes out of construction paper) to show the shapes of common germs and viruses. For school age children, explore germs through citizen science.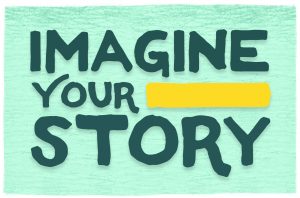 Join me on April 7, 2020 at 3:00 PM ET for a one hour webinar to jumpstart your Summer Reading Programming to include health and wellness! Activate, Collaborate, and Educate: Health Outreach and Programming for Summer Reading will focus on health program ideas, guides, and resources for Summer Reading 2020 – Imagine Your Story.
Can't get space off your mind? Still thinking about A Universe of Stories? The NNLM Summer Health Programming Manual from 2019 is archived on our Summer Reading page, along with some lesson plans for exploring genetics learning with youth audiences.
Thinking of applying for NNLM funding? Looking for health program ideas and inspiration? Don't miss MAR's Program Ideas and Guides page which includes programs-in-a-box, program ideas, and other resources for ideas and inspiration for public libraries and community based organizations.
If you have feedback or questions, please email me at mab602@pitt.edu.
---
Written by Michael Balkenhol, Health Programming Coordinator, for the Winter 2020 edition of The MAReport quarterly newsletter.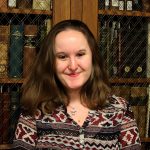 ABOUT Hannah Sinemus
Hannah Sinemus is the Web Experience Coordinator for the Middle Atlantic Region (MAR). Although she updates the MAR web pages, blog, newsletter and social media, Hannah is not the sole author of this content. If you have questions about a MARquee or MAReport posting, please contact the Middle Atlantic Region directly at nnlmmar@pitt.edu.
Email author View all posts by Hannah Sinemus