Save the Date: Call for Requests on NLM Traveling Exhibitions
Posted by Hannah Sinemus on January 28th, 2020 Posted in: Exhibits, News from NLM/NIH

---
On February 3, the next Call for Requests opens for two traveling banner exhibitions: Rise, Serve, Lead! America's Women Physicians, and, Rashes to Research: Scientists and Parent Confront the 1964 Rubella Epidemic.
Rise, Serve, Lead! highlights the lives and achievements of women physicians who have made a difference through their medical practice and research, work as activists, service as administrators, and mentorship to the next generation of physicians. Rashes to Research looks at the 1964 rubella epidemic, during which 20,000 children were born with serious heart, hearing, and vision problems related to rubella exposure during pregnancy. While the nation's scientists rushed to create a vaccine and develop better screening tests, families faced difficult, complicated decisions about current and future pregnancies. Each of these exhibitions consists of six graphic banners.
Looking for more information? Read about how Exhibitions Connect can bring NLM resources into your community from NLM in Focus. Next, learn more about hosting an NLM traveling banner exhibition and get important details about the Call for Requests process.
You can find a curated collection of health information resources, training and promotional materials related to the Rise, Serve, Lead! and Rashes to Research exhibitions in NLM/NNLM's free Exhibitions Connect Moodle course – log in with your NNLM account and use the enrollment key, "connect" to access these materials. If you are new to NNLM trainings, you can create a free NNLM account in less than 5 minutes to access this course.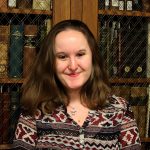 ABOUT Hannah Sinemus
Hannah Sinemus is the Web Experience Coordinator for the Middle Atlantic Region (MAR). Although she updates the MAR web pages, blog, newsletter and social media, Hannah is not the sole author of this content. If you have questions about a MARquee or MAReport posting, please contact the Middle Atlantic Region directly at nnlmmar@pitt.edu.
Email author View all posts by Hannah Sinemus