High Quality Nutrition Information Resources
Posted by Hannah Sinemus on February 12th, 2020 Posted in: Health Professionals, Public Health, The MAReport
Tags: 2020 Issue 1
---
As I prepare to speak at the New York State Academy of Nutrition and Dietetics Annual Conference in April, I've reflected on resources appropriate for dietitians and others who work in nutrition-related fields. In my role as Health Professions Coordinator at the National Network of Libraries of Medicine, Middle Atlantic Region (NNLM MAR), I focus on outreach and training as it relates to public health professionals and clinicians. From my personal experience, dieticians can fit into either, or both, of these categories. When I was a hospital-based Health Educator, I worked with dieticians on nutrition lesson plans for patients. In other roles, I have met public health professionals with a nutrition background. NLM has a number of resources for both clinical and public health dieticians.
Many dieticians are familiar with PubMed from their time as students. While less well-known than PubMed itself, PubMed Special Queries can support nutrition professionals in conducting nutrition-related searches, such as those related to health disparities or AIDS. The Healthy People 2020 Structured Evidence Queries help a user find citations to published literature related to the Healthy People 2020 topic areas and objectives. These SEQs are linked in the Special Queries section of PubMed, as well as through another NLM resource, PHPartners.

PHPartners is a portal for the public health workforce that links to news, reports, data, tools, and statistics on public health topics. A user can locate the Healthy People SEQs from the PHPartners homepage. Click any Topic Area for PubMed searches for specific objectives. For example, the Nutrition and Weight Status objective to "increase the variety and contribution of vegetables to the diets of the population aged 2 years and older" links to 113 related citations. In addition to the SEQs, PHPartners has a topic page about nutrition, linking to nutrition news, grants, education and information.
If a nutrition professional wants to expand their search beyond PubMed and PHPartners, NICHSR ONESearch is useful. This searches information in PHPartners as well as three other resources: Health Services Research Information Central (HSRIC), Health Services/Sciences Research Resources (HSRR) and Health Services Research Projects in Progress (HSRProj). These resources will provide everything from citations, to datasets and research in progress, to news and reports related to health services research. Using NICHSR ONESearch can save time by searching four resources at once. When I search for information about diabetes self-management in NICHSR ONEsearch, I get a wealth of information ranging from citations, to instruments to measure self-management, to completed and ongoing programs related to diabetes self-management, and mobile applications to support self-management.

MedlinePlus, NLM's main consumer health portal, provides a wealth of nutrition information that is both trustworthy and easy to understand. From topic pages on prevalent chronic conditions requiring nutrition changes such as diabetes and heart disease, to healthy recipes, MedlinePlus is a great tool for patient education.
NNLM provides lesson plans and programs that may be of interest to dieticians. If you read a recent article by my NNLM MAR colleague Michael Balkenhol, you likely saw his description of the lesson plans and information available as part of the NNLM partnership with the Collaborative Summer Library Program. Fairytale Nutrition helps you take food and nutrition to a fantastical level with story time, cooking, and/or gardening programs.
If you work in the field of nutrition, or provide information to support someone who does, I encourage you to explore these nutrition related resources and programs.
---
Written by Erin Seger, Health Professions Coordinator, for the Winter 2020 edition of The MAReport quarterly newsletter.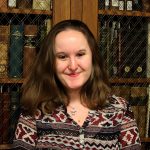 ABOUT Hannah Sinemus
Hannah Sinemus is the Web Experience Coordinator for the Middle Atlantic Region (MAR). Although she updates the MAR web pages, blog, newsletter and social media, Hannah is not the sole author of this content. If you have questions about a MARquee or MAReport posting, please contact the Middle Atlantic Region directly at nnlmmar@pitt.edu.
Email author View all posts by Hannah Sinemus