Citizen Science in the Library
Posted by Hannah Sinemus on February 18th, 2020 Posted in: The MAReport
Tags: 2020 Issue 1
---
Although it's currently still blustery and cold across the Middle Atlantic Region, spring will be here before we know it! We all know that spring brings sunshine and flowers, but did you know that it also brings Citizen Science Month in April? April is a great time to for folks venturing back outdoors (or staying indoors!), which means that right now is the perfect time to plan programs for your library to help patrons dive into citizen science and crowdsourcing.
This year, the National Network of Libraries of Medicine has expanded its partnership with SciStarter, an online community dedicated to supporting citizen science for both project managers and participants, to support Citizen Science Month. If you haven't participated in citizen science programming before, the Introduction to Citizen Science Tutorial is a good place to start. Next, check out SciStarter's Library and Community Guide to Citizen Science, which includes a facilitator's kit, programs in a box, posters and other materials, book lists and books, and more. These resources will help you get started on your own citizen science programs for Citizen Science Month – or any time of the year. Additionally, NLM provides access to a variety of resources for basic health, environmental health, and genetics that can support citizen science outreach efforts in your community. National Library of Medicine resources for citizen science include MedlinePlus, Tox Town, Genetics Home Reference, and ChemIDplus.
For more information about National Library of Medicine Resources for Citizen Scientists, register to attend an NNLM webinar on February 24 from 2:00-3:00 PM ET.
A great way for academic libraries in particular to engage students, faculty, and staff is to participate in a Wikipedia edit-a-thon. This spring, NNLM has timed our biannual, month-long #citeNLM editing campaign to coincide with Citizen Science Month. The topic of the Spring 2020 campaign is Preventive Health & Wellness and we'll be kicking off the month with a training webinar on April 2 at 2:00 PM ET. During the month of April, you can join #citeNLM in several ways:
Participate virtually as an individual: sign up to participate in our virtual edit-a-thon on April 30, or edit health articles another time and add the project hashtag #citeNLM in the Edit Summary.
Participate in-person as an individual: find an event happening near you.
Host an in-person or virtual edit-a-thon at your library: use our organizer's guide to get started.
Share our campaign on social media: use #citeNLM in your posts about the event!
For more details, visit nnlm.gov/wiki.
Participating in Citizen Science Month is an excellent way to engage patrons at your library and help them translate their curiosity into action. Consider applying now for funding to support Citizen Science and crowdsourcing programs at your library!
---
Written by Kelsey Cowles, Academic Coordinator, for the Winter 2020 edition of The MAReport quarterly newsletter.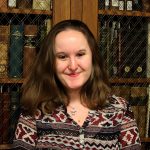 ABOUT Hannah Sinemus
Hannah Sinemus is the Web Experience Coordinator for the Middle Atlantic Region (MAR). Although she updates the MAR web pages, blog, newsletter and social media, Hannah is not the sole author of this content. If you have questions about a MARquee or MAReport posting, please contact the Middle Atlantic Region directly at nnlmmar@pitt.edu.
Email author View all posts by Hannah Sinemus