Weekly Postings
Posted by Hannah Sinemus on February 21st, 2020 Posted in: Weekly Postings

---
See something of interest? Please share our postings with colleagues in your institutions!
Spotlight
Read the MAReport: This quarter, Kelsey Cowles shares a few ideas for bringing citizen science and crowdsourcing to your library in the Spring.
NNLM's Spring Wikipedia Edit-a-Thon focusing on Preventative Health & Wellness will take place on Thursday, April 30. Get ready to #citeNLM by joining MAR and SEA for a training webinar on April 2 to learn more about participating in the edit-a-thon or hosting your own in-person event!
National Network of Libraries of Medicine News
Funding Available Now! The National Network of Libraries of Medicine, Middle Atlantic Region (NNLM MAR) invites applications for health information outreach and programming projects. Review our available awards and resources, and submit your proposal by April 10 at 12:00 PM ET.
NNLM Human Genetics Film Kit: The NNLM All of Us Community Engagement Network (CEN) is providing film kits to up to 250 public libraries across the United States. Promote health literacy in your community with four films, discussion guides, and customizable marketing materials designed to support public libraries in raising scientific literacy and awareness of precision medicine. Applications are open until March 16.
Help us improve nnlm.gov: If you have visited our website to look for training or funding opportunities, find resources on health topics, update your Membership record, order free materials, or even to contact us for assistance, we want to hear about your experience! All NNLM users are encouraged to provide feedback by completing a brief survey about the features and functions of our website. The survey will be open for response through February 29, 2020.
DOCLINE Maintenance: DOCLINE will be unavailable on February 26 starting at 11:00 AM ET, for approximately 30-60 minutes, due to system maintenance.
DataFlash: Telling the Real Coronavirus Story with Data – The Dragonfly, News from the Northwest and Beyond, by PNR
Request for Information (RFI): Inviting Comments and Suggestions on a Framework for the NIH-Wide Strategic Plan for FYs 2021-2025 – SEA Currents
Getting the Most from NNLM: Public Health Part 2 – NER Update
NNLM at the Public Libraries Association Conference
MAR is heading to PLA Nashville. If you are attending the conference, stop by the NLM exhibit booth #1907 to meet us, join us for a Health in Libraries Social Hour, or attend a free cultural humility workshop!
Engaging with the Community: Learning and Applying the Essentials of Cultural Humility to Improve Health Information Outreach – February 25, 1:30-5:00 PM – Collaborate with colleagues to learn more about serving underserved communities in a culturally humble and inclusive manner. Learn about trusted health information resources from the National Library of Medicine and how you can partner with NNLM to support the All of Us Research Program. This program is free for NNLM Members – please register to attend.
Health in Libraries Social Hour – February 26, 5:30-7:30 PM – Want to connect with other conference attendees doing health work in their libraries? Nashville Public Library and NNLM-SEA will host a casual meet-up at Frothy Monkey, in Downtown Nashville. Look for us upstairs in the café area. The company is free, but you'll have to buy your own food and drink. We look forward to seeing you there!
MAR at the NLM Exhibit booth – February 27, 3:00-5:00 PM – Michael Balkenhol and Tess Wilson; February 28, 11:00 AM-1:00 PM – Michael Balkenhol.
NLM/NIH News
Meet NLM's Newest Investigator: Lauren Porter, PhD, Researches "Transformer-Like" Proteins – Dr. Porter researches fold-switching proteins. Much like the fictional Transformers, robots that can change into different machines depending on the circumstances, these proteins can change their structures and functions in response to changes in their environment. – NLM Musings from the Mezzanine, Innovations in Health Information from the Director of the U.S. National Library of Medicine
The Girl in the Lion Cage: Regulating Hypnotism in 19th Century France – Circulating Now interviewed Katrin Schultheiss, Ph.D. about her research and upcoming lecture. – Circulating Now, from the Historical Collections of the National Library of Medicine
Tackling Fibrosis with Synthetic Materials – When injury strikes a limb or an organ, our bodies usually heal quickly and correctly. But for some people, the healing process doesn't shut down properly, leading to excess fibrous tissue, scarring, and potentially life-threatening organ damage. – NIH Director's Blog
Subscribe to the NLM Technical Bulletin for the latest updates on NLM tools you may be using! The current issue recently announced a New MeSH supplementary concept record for Coronavirus Disease.
Request for Information: ClinicalTrials.gov Modernization – The National Library of Medicine (NLM) is requesting public comment to guide efforts to enhance and better support the users of ClinicalTrials.gov, the world's largest public clinical research registry and results database. The deadline to submit a response is March 14, 2020.
NLM and NNLM Educational Opportunities
NNLM and NLM classes are free and open to all. Please feel free to share our training opportunities!
February 2020
National Library of Medicine Resources for Citizen Scientists – February 24, 2:00-3:00 PM ET – Citizen science is happening all around you! Citizen science is an amazing way to participate in research efforts, and it can often be done from a mobile device, from one's home, or from a library. In this class with the Pacific Southwest Region (PSR), participants will learn how to support citizen science in their communities and ways that libraries can participate. Participants will learn about citizen science library program models, free National Library of Medicine resources to incorporate into citizen science library programs, and sources of funding to explore for buying testing kits or supporting community research efforts. Citizen science library programs are perfect for all ages, and all types of libraries.
Applying for NNLM MAR Funding – What You Need to Know – February 25, 3:00-4:00 PM ET – Join this presentation to hear about about funding opportunities and the logistics of applying for an award from the National Network of Libraries of Medicine, Middle Atlantic Region (NNLM MAR). Get project ideas, insider's tips, and a demo of our new online application. There will be a brief presentation and then an opportunity for your questions to be answered. The NNLM MAR call for proposals will be posted on February 7, 2020. If you cannot attend the live webinar but would like the information, please register. A recording of the class will be sent to all registrants.
From Problem to Prevention: Evidence-Based Public Health – February 26, 2:00-3:00 PM ET – Curious about evidence-based public health (EBPH) but not sure where to start? Sponsored by the New England Region (NER), this class will explain the basics of evidence-based public health (EBPH) and highlight essentials of the EBPH process such as identifying the problem, forming a question, searching the literature, and evaluating the intervention. The purpose of this class is to provide an introduction to the world of evidence based public health and to give those already familiar with EBPH useful information that can be applied in their practices. This program is designated for Certified Health Education Specialists (CHES) and/or Master Certified Health Education Specialists (MCHES) to receive up to 1 total Category I contact education contact hour. Participants are also eligible for 1 MLA CE.
Taking Care of Us: Inreach for Library Staff – February 27, 12:00-1:00 PM ET – Stressed out? Notice you are taking more sick days than usual or have less enthusiasm or energy than normal? Whether you are knotted up over work, personal issues, climate change, or politics, it seems like there are plenty of reasons to feel overwhelmed. Join the Greater Midwest Region (GMR) and library director, yoga teacher, and physical literacy researcher, Jenn Carson, as she teaches you how to de-stress at your desk, maintain proper posture, avoid injury, and regulate your emotions through breathing, stretching, and other techniques. Participants will learn an easy self-care routine that will help to reduce stress at work and leave you feeling recharged instead of drained. Participants will leave with digital downloads to help them remember what they learned and share with their colleagues.
Privacy Research & Clinical Text Deidentification with NLM-Scrubber – February 27, 1:00-2:00 PM ET – We strive to discover new clinical facts to promote evidence-based clinical sciences, but such potential discoveries are locked in electronic health record systems due to privacy concerns. Unfortunately, there is no silver bullet to resolve this vexing social concern. In this presentation with the Middle Atlantic Region (MAR), Dr. Mehmet Kayaalp will deconstruct the problem to understand what makes privacy so complex. How can we tap into big health data while preserving the privacy of the patient? One technological solution is NLM-Scrubber, a clinical text de-identification tool developed at the National Library of Medicine. Dr. Kayaalp will discuss what NLM-Scrubber offers to clinical scientists, data managers, and privacy officers in academic medical settings.
March 2020
ABCs of DNA: Unraveling the Mystery of Genetics Information for Consumers – March 2-27, 2020 – Consumers need access to understandable information and resources about various genetics topics. Librarians working with the public must be aware of both important issues surrounding genetics, and resources available to assist patrons in locating and evaluating sometimes complex and confusing information. Sponsored by the Southeastern and Middle Atlantic Regions (SEA/MAR), this asynchronous online class provides an opportunity to become better equipped to address the genetic health information needs of your community.
Health Statistics on the Web – March 5, 2:00-3:00 PM ET – Sponsored by the Middle Atlantic Region (MAR), this course focuses on the location, selection, and effective use of statistics relevant to health on the local, state, national, and international levels. The importance and relevance of health statistics in various contexts will be discussed. Participants will have the opportunity to become familiar with the features and scope of several statistics Internet resources through the use of numerous exercises. This program is designated for Certified Health Education Specialists (CHES) and/or Master Certified Health Education Specialists (MCHES) to receive up to 1 total Category I contact education contact hour. Participants are also eligible for 1 MLA CE.
Stronger Together: Advocacy and Inclusivity, Public Libraries and The Autism Community – March 12, 11:00 AM-12:00 PM ET – Sponsored by the Greater Midwest Region (GMR), this webinar will provide a panel discussion with three guest speakers about library services for the Autism community. Hear from library and community advocates about their passion for youth services and inclusive programming.
Health Literacy in an Academic Environment – March 17, 1:00-2:00 PM ET – The United States Department of Health and Human Services (HHS) outlines a vision for organizations and professionals to take an active role in improving health literacy. Several of its underlying goals are applicable to libraries, including those in higher education. A great opportunity exists for college and university libraries to provide high-quality health information while simultaneously educating students on how to select and use credible health information. Academic libraries independently, or in collaboration with public health services, can disseminate accurate health information and build campus-wide partnerships to improve health literacy. Sponsored by the Southeastern Atlantic Region (SEA), this webinar will highlight how a library from a mid-size university was able to collaborate with the university's health service center to promote health literacy.
The DNA to Z of Direct-to-Consumer Genetic Testing: Separating Fact from Fiction – March 17, 3:00-4:00 PM ET – In the past few years, direct-to-consumer (DTC) genetic tests have skyrocketed in popularity, with millions of people sending in samples to companies for tests purporting to reveal secrets about their ancestry, physical health, and more. Sponsored by the Middle Atlantic Region (MAR), this class will provide an overview of the history and current state of DTC genetic testing and explore the differences between various types of tests. It will also assess the veracity of claims commonly made by testing companies. Challenges surrounding these tests, including concerns about privacy, accuracy, and more, will be examined. Attendees will learn where to find essential background information about genetics needed to understand DTC tests and how to locate more advanced professional assistance.
Food for Thought: Exploring Nutrition Information Resources – March 19, 1:30-2:30 PM ET – Sponsored by the Middle Atlantic Region (MAR), this one hour class is designed to assist librarians, public health workers, health professionals, and the general public in locating authoritative information on nutrition and topics relating to nutrition. Background information on the importance of nutrition as related to other health-related topics will be discussed. NLM, NIH and other government agency resources for locating nutrition-related statistics and evidence-based practice will also be identified.
Beyond an Apple a Day: Providing Consumer Health Information at Your Library – March 24, 2:00-4:00 PM ET – Join the Southeastern Atlantic Region (SEA) for this class that will teach you the basics of providing consumer health information at your library, from the health reference interview and planning your own health program, to free health resources from the National Library of Medicine and other trustworthy sources. Participants are eligible for 2 MLA CE, applicable to a Consumer Health Information Specialization.
Caring for the Mind: Providing Mental Health Information At Your Library – March 24, 3:00-4:00 PM ET – Responding to questions involving topics on mental health is challenging even for the most experienced librarian. Join the Middle Atlantic Region (MAR) for this webinar to learn how to effectively provide mental health information at your library. Participants will learn about the best electronic resources to consult as well as ways to improve their print collections. Best approaches for handling interactions with emotional patrons will also be discussed. Other topics covered include: bibliotherapy; assessment/testing; and the future of mental health.
New classes on-demand! Looking for more self-paced learning opportunities? Check out NNLM's new
Introduction to Health Reference: Ethics and Best Practices. Learn how to conduct a health reference interview using ethical and effective communication strategies in this 4 credit/4 module asynchronous online class. Through interactive, self-paced tutorials, discussion forums, and a synthesis exercise, users will learn what a health reference interview is, how the library can protect patrons' health privacy and confidentiality using ethical guidelines from library associations, effective communication strategies to identify the health information needs of patrons, and simple methods for evaluating online health information that can be easily explained to patrons.
*Please note that the class registration system requires obtaining an NNLM account prior to registration. Learn how to register for classes from the NTO.
Other Items of Interest
Job Postings:
Libraries as Partners in Healthy Communities – March 3-13, 2020 – join WebJunction for a free, two-week course to explore how your library can actively partner to promote the health of your community through responsive programs and services, and learn how to incorporate this focus into your library's strategic plan. This course will look at the many ways public libraries are supporting community health, and provide strategies and methods to identify activities that serve the health needs of your community. WebJunction's Dale Musselman and NNLM's Darlene Kaskie will present this free course in two live, online sessions, on March 3 and 10, from 2:00-3:00 PM ET, with two additional hours of readings and assignments for learners to complete on their own. You'll also be encouraged to share your ideas and learning with others enrolled in the course through active discussion forums.
Academic Libraries and Autism Spectrum Disorder – March 3, 1:00-2:00 PM ET – According to the Centers for Disease Control (2019), 1 in every 59 children in the United States has Autism Spectrum Disorder (ASD). One of the results of the increased prevalence of ASD is a larger number of students with ASD are now participating in higher education. The transition into higher education is potentially difficult for students with ASD and support services are necessary to help make the transition successful. Sponsored by the Pennsylvania Library Association College & Research Division (PaLA CRD), this presentation will focus on how services and outreach initiatives by academic libraries can help students with ASD succeed in college.
Supporting the Health of Trans and Gender Expansive Youth: The Role of Social Workers, Case Managers and Community Health Workers in Advocating for our Youth – March 4, 2:00-3:30 PM ET – The provision of inclusive and affirming care for transgender and gender expansive youth is critical to the health of individual youth, their families, and the community. Sponsored by the Hudson Mohawk Area Health Education Center (HMAHEC) with support from the Adirondack Health Institute (AHI), and Adirondack Rural Health Network (ARHN), this webinar will focus on the importance of identity affirming care for the overall health and well-being of transgender and gender expansive youth, including a review of the social context of growing up transgender or gender expansive today and identifying ways to practice inclusive and affirming care. This will include opportunities to consider how to make systems, services, and spaces more inclusive, culturally appropriate and humble, and the fluency of terminology.
Library Research for Water Resources – March 5, 2:00-3:30 PM ET – The Princeton University Library provides research services and instructional sessions to library users for finding print, digital, and online library materials for geosciences and environmental studies from governments (local, state, federal, international), societies, consultants, companies, and other information sources. This webinar is led by Emily Wild, Chemistry, Geosciences, and Environmental Studies Librarian, and focuses on how to discover information sources and products related to the topics of precipitation, water temperature, water use (water quantity), water-supply systems, surface water, groundwater, water quality, floods, droughts, and hurricanes.
Strategies for Recruiting and Retaining Librarians of Color – March 12, 2:00-3:00 PM ET – Join The African American Medical Library Alliance Caucus (AAMLA) for this webinar, featuring three guest speakers, on the importance of recruiting and retaining underrepresented or minoritized librarians. Twanna Hodge will discuss the recruitment process for library residencies and recruitment strategies for early career BIPOC librarians. Tamara Nelson will discuss intentional recruiting of diverse candidates using direct strategies to recruit librarians of color that goes beyond just only posting the position, including ways to be proactive. Alan R. Bailey will discuss practices academic libraries should follow to create a welcoming and inclusive workplace – a workplace that embraces diversity and fosters success for all librarians but specifically those from diverse populations.
Basic Statistics for Research Design – March 25, 2:00-3:30 PM ET – If you want to do research or assessment and are confused by statistics, this webinar is for you. You will gain an overview of five common statistical tests and practical guidance on choosing which to apply when. This practical approach targets key basics to keep in mind when choosing a test to answer a research or assessment question. Sponsored by MLA; $65 for members / $85 for non-members.
Make Fun of Learning! Game-Based Learning for Student Success – April 15, 2:00-3:30 PM ET – This course will explore the use of games in the classroom to enhance student participation and learning. The instructor will discuss the differences between gamification and game-based learning, why those distinctions are important, and the psychology behind both philosophies. Participants will learn how to spot opportunities for games in their own classrooms, the board game design process, and when games are appropriate in a class setting. Sponsored by MLA; $65 for members / $85 for non-members.
2020 Public Health Learning Forum & TRAIN Learning Network Annual Meeting – Join the Public Health Foundation (PHF) and TRAIN Learning Network at the 2020 Public Health Learning Forum & TRAIN Learning Network Annual Meeting, May 4-7, in Pittsburgh, PA. Working Together, Training Together: Public Health, Emergency Preparedness, and Healthcare is this year's meeting theme and highlights effective practices in workforce development, online learning, and learning platform administration across the health sector. This four-day event features the latest innovations in health workforce training and presentations from the individuals leading these transformative initiatives.
---
MAR Postings is a comprehensive weekly news series authored by the National Network of Libraries of Medicine, Middle Atlantic Region (NNLM MAR)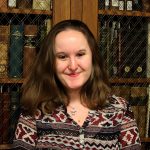 ABOUT Hannah Sinemus
Hannah Sinemus is the Web Experience Coordinator for the Middle Atlantic Region (MAR). Although she updates the MAR web pages, blog, newsletter and social media, Hannah is not the sole author of this content. If you have questions about a MARquee or MAReport posting, please contact the Middle Atlantic Region directly at nnlmmar@pitt.edu.
Email author View all posts by Hannah Sinemus