Bridging the Digital Divide in Public Housing Communities
Posted by Hannah Sinemus on February 24th, 2020 Posted in: The MAReport
Tags: 2020 Issue 1
---
At the National Network of Libraries of Medicine, Middle Atlantic Region (NNLM MAR), much of the health literacy outreach we conduct revolves around digital resources. Increasing access to reliable health information is at the core of our organizational mission, and this includes navigating resources on various websites, using mobile apps, and much more. But what about individuals with limited experience using computers? What about those of us whose only internet access is at the public library? What about members of marginalized communities who are too often left out of these conversations? How can we ensure everyone's needs are met in our ever-expanding digital world? It is increasingly clear that digital literacy is an essential stepping-stone on the path to health literacy.
With the support of NNLM MAR funding and a partnership with Carnegie Library of Pittsburgh, the Housing Authority of the City of Pittsburgh (HACP) is addressing this issue by meeting their residents at the intersection of digital literacy and health literacy. This project, "Connecting and Improving Digital Literacy & Health Literacy Outcomes in Public Housing," is a collaborative effort that integrates NLM resources and other reliable health information into the Authority's existing programming.
Mobile Computing Lab
Because the HACP hosts over 20,000 residents throughout more than 2,700 public housing units in Pittsburgh, outreach is a familiar and necessary aspect of serving these communities. Since housing units are spread across the city, not every instance of programming can reach them all, and some projects are located onsite in only one particular unit. In an effort to reach as many residents as possible, the HACP must think creatively when developing outreach efforts. One such creative solution is the Mobile Computing Lab. As part of the Computer Education and Training Program—which offers computer, printing, and internet access to residents in their buildings—the mobile lab increases the scope of this outreach to include the HACP's senior citizen and high-rise communities. Staffed by information technology staff and serving eight to ten residents per session, the lab is equipped with laptops, hotspots, and printers.
Connecting Digital Literacy and Health Literacy
Once the HACP recognized the potential of the Mobile Computing Lab as a natural crossroad of digital literacy and health literacy, they applied for NNLM MAR funding to supplement this work with resources and trainings. With support from NNLM MAR and the All of Us Research Program, the HACP was able to expand the program's capacity in the following ways:
A part-time technology services intern was promoted to a full-time Computer Program Assistant position, increasing the availability of staff for one-on-one learning sessions.
Technology was purchased as a way to reach more residents with each visit, and to ensure the devices and software used for teaching purposes are current and relevant.
HACP staff attended workshops hosted by NNLM MAR staff to gain familiarity with NLM/NIH resources and find ways to integrate them into mobile lab services.
These developments have given the HACP an opportunity to reach more members of vulnerable populations—including senior citizens, immigrants, and refugees—and to make sure every public housing resident has not just access to, but awareness of, reliable health information.
"Connecting with HACP residents has been a pleasure of mine. Every day we have class centered on digital literacy to help our residents become self-sufficient by adding these skills to their everyday lifestyle. Residents were also introduced to MedlinePlus. This resource gives health information to senior residents who were the most interested in this because of the factual information provided on the website; other residents loved the healthy recipes provided. Overall, connecting and improving digital and health literacy in public housing has been a great experience." – Jordan Owens, Computer Program Assistant
"Connecting and Improving Digital and Health literacy in public housing has been really effective since partnering with NNLM [MAR]. The resources they've provided have helped our educators expand our curriculum and increased our knowledge in the field of health literacy. Our mobile computer lab has assisted in spreading the word and educating residents to become both digitally and health literate. Giving residents the resources and equipment to succeed digitally in this new age is very important, while also increasing their individual, family and community health literacy. It has been a pleasure to implement the health literacy program into our curriculum. Residents who have attended our classes have received T-Mobile tablets (after proving they were digitally literate) that are loaded with resources such as: MedlinePlus, links to job websites, and a link to the Department of Human Services." – Byron Wright, Computer Program Supervisor
I have had the pleasure of working with HACP staff during the planning stages of this outreach, and am thrilled to witness its implementation. Because the HACP's approach to health literacy outreach meets residents where they are, "Connecting and Improving Digital Literacy & Health Literacy Outcomes in Public Housing" is quickly proving to be a model template for similar outreach efforts. Using this framework as inspiration, any digital literacy outreach can easily become health literacy outreach with the support of NLM/NIH resources.
If your organization has this or other health literacy programming in mind for the coming year, NNLM MAR is now accepting applications for our next round of funding!
---
Written by Tess Wilson, Community Engagement Coordinator, for the Winter 2020 edition of The MAReport quarterly newsletter.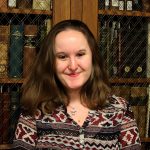 ABOUT Hannah Sinemus
Hannah Sinemus is the Web Experience Coordinator for the Middle Atlantic Region (MAR). Although she updates the MAR web pages, blog, newsletter and social media, Hannah is not the sole author of this content. If you have questions about a MARquee or MAReport posting, please contact the Middle Atlantic Region directly at nnlmmar@pitt.edu.
Email author View all posts by Hannah Sinemus