Weekly Postings
Posted by Hannah Sinemus on March 6th, 2020 Posted in: Weekly Postings

---
See something of interest? Please share our postings with colleagues in your institutions!
Spotlight
Funding Available Now! The National Network of Libraries of Medicine, Middle Atlantic Region (NNLM MAR) invites applications for health information outreach and programming projects. Review our available awards and resources, and submit your proposal by April 10 at 12:00 PM ET.
National Network of Libraries of Medicine News
Celebrate Nutrition with the NNLM Reading Club – Looking for easy and free health programming? Check out the latest NNLM Reading Club book kit, which includes book selections, a discussion guide, and materials to talk about nutrition.
NNLM Human Genetics Film Kit: The NNLM All of Us Community Engagement Network (CEN) is providing film kits to up to 250 public libraries across the United States. Promote health literacy in your community with four films, discussion guides, and customizable marketing materials designed to support public libraries in raising scientific literacy and awareness of precision medicine. Applications are open until March 16.
NNLM's Spring Wikipedia Edit-a-Thon focusing on Preventative Health & Wellness will take place on Thursday, April 30. Get ready to #citeNLM by joining MAR and SEA for a training webinar on April 2 to learn more about participating in the edit-a-thon or hosting your own in-person event!
Happy Birthday DOCLINE 6! – DOCLINE Talkline
NNLM Supporting Citizen Science Month at Public Libraries
The National Network of Libraries of Medicine has expanded its partnership with SciStarter to support Citizen Science Month in April 2020! Through citizen science and crowdsourcing, NNLM can engage communities in addressing societal needs and accelerating biomedical science, technology, and innovation. Community participation in the research process also builds trust between NNLM and the communities that we serve. SciStarter and NLM have put together a curated and publicly accessible page of activities to support Citizen Science month and other related activities in your community – featured projects address environmental and health issues through citizen science.
Do you run programs at your library? Interested in receiving a free Citizen Science Program Kit? During the month of April, NNLM and SciStarter seek to host citizen science activities in select cities. Weekly webinars for the library community will be available leading up to the month of April, for programming support and Citizen Science questions. Sign up today to receive a program kit with instructions for facilitating an event at your library!
NLM/NIH News
Share Your Thoughts on NIH's Research Priorities – The National Institutes of Health (NIH) is developing its next NIH-Wide Strategic Plan, and we're asking for your input. This plan will help NIH capitalize on new opportunities for scientific exploration. – NLM Musings from the Mezzanine, Innovations in Health Information from the Director of the U.S. National Library of Medicine
Structural Biology Points Way to Coronavirus Vaccine – an NIH-funded team of researchers has created the first atomic-scale map of a promising protein target for vaccine development – the so-called spike protein on the new coronavirus that causes COVID-19. – NIH Director's Blog
Subscribe to the NLM Technical Bulletin for the latest updates on NLM tools you may be using! The current issue recently announced updated eligibility guidelines and library responsibilities in DOCLINE. The most significant change is that the number of journals required to join DOCLINE has been reduced to ten, enabling more libraries to participate. NNLM Members can contact the DOCLINE Coordination Office with questions or concerns.
Request for Information: ClinicalTrials.gov Modernization – The National Library of Medicine (NLM) is requesting public comment to guide efforts to enhance and better support the users of ClinicalTrials.gov, the world's largest public clinical research registry and results database. The deadline to submit a response is March 14, 2020.
NLM Welcomes Applications to its Michael E. DeBakey Fellowship in the History of Medicine for 2021 – The NLM Michael E. DeBakey Fellowship in the History of Medicine provides up to $10,000 to support onsite research in the historical collections of the National Library of Medicine. To receive consideration, all required materials must be submitted to the Foundation for Advanced Education in the Sciences (FAES), via the online application portal, by midnight ET, September 25, 2020. Selected fellows will be notified and awards will be announced in December.
NIH News in Health: The March 2020 issue is now available, featuring, "Maintain Your Muscle: Strength Training at Any Age," and, "Finger Numbness: Could It Be Carpal Tunnel Syndrome?" Other topics include improving care through telehealth, alcohol-related death, and Asian-language resources.
NLM and NNLM Educational Opportunities
NNLM and NLM classes are free and open to all. Please feel free to share our training opportunities!
March 2020
Stronger Together: Advocacy and Inclusivity, Public Libraries and The Autism Community – March 12, 11:00 AM-12:00 PM ET – Sponsored by the Greater Midwest Region (GMR), this webinar will provide a panel discussion with three guest speakers about library services for the Autism community. Hear from library and community advocates about their passion for youth services and inclusive programming.
Health Literacy in an Academic Environment – March 17, 1:00-2:00 PM ET – The United States Department of Health and Human Services (HHS) outlines a vision for organizations and professionals to take an active role in improving health literacy. Several of its underlying goals are applicable to libraries, including those in higher education. A great opportunity exists for college and university libraries to provide high-quality health information while simultaneously educating students on how to select and use credible health information. Academic libraries independently, or in collaboration with public health services, can disseminate accurate health information and build campus-wide partnerships to improve health literacy. Sponsored by the Southeastern Atlantic Region (SEA), this webinar will highlight how a library from a mid-size university was able to collaborate with the university's health service center to promote health literacy.
The DNA to Z of Direct-to-Consumer Genetic Testing: Separating Fact from Fiction – March 17, 3:00-4:00 PM ET – In the past few years, direct-to-consumer (DTC) genetic tests have skyrocketed in popularity, with millions of people sending in samples to companies for tests purporting to reveal secrets about their ancestry, physical health, and more. Sponsored by the Middle Atlantic Region (MAR), this class will provide an overview of the history and current state of DTC genetic testing and explore the differences between various types of tests. It will also assess the veracity of claims commonly made by testing companies. Challenges surrounding these tests, including concerns about privacy, accuracy, and more, will be examined. Attendees will learn where to find essential background information about genetics needed to understand DTC tests and how to locate more advanced professional assistance.
Food for Thought: Exploring Nutrition Information Resources – March 19, 1:30-2:30 PM ET – Sponsored by the Middle Atlantic Region (MAR), this one hour class is designed to assist librarians, public health workers, health professionals, and the general public in locating authoritative information on nutrition and topics relating to nutrition. Background information on the importance of nutrition as related to other health-related topics will be discussed. NLM, NIH and other government agency resources for locating nutrition-related statistics and evidence-based practice will also be identified.
Beyond an Apple a Day: Providing Consumer Health Information at Your Library – March 24, 2:00-4:00 PM ET – Join the Southeastern Atlantic Region (SEA) for this class that will teach you the basics of providing consumer health information at your library, from the health reference interview and planning your own health program, to free health resources from the National Library of Medicine and other trustworthy sources. Participants are eligible for 2 MLA CE, applicable to a Consumer Health Information Specialization.
Caring for the Mind: Providing Mental Health Information At Your Library – March 24, 3:00-4:00 PM ET – Responding to questions involving topics on mental health is challenging even for the most experienced librarian. Join the Middle Atlantic Region (MAR) for this webinar to learn how to effectively provide mental health information at your library. Participants will learn about the best electronic resources to consult as well as ways to improve their print collections. Best approaches for handling interactions with emotional patrons will also be discussed. Other topics covered include: bibliotherapy; assessment/testing; and the future of mental health.
NLM's History of Medicine Division: A Treasure Trove of Medical Materials – March 25, 3:00-4:00 PM ET – Join the MidContinental Region (MCR) for this next installment of Resource Picks, NNLM's collaborative, bimonthly, webcast series featuring the National Library of Medicine resources. The National Library of Medicine's (NLM) History of Medicine Division has one of the world's richest collections of historical material related to health and disease. Their holdings, in a variety of digital and physical formats, spans ten centuries from nearly every part of the globe. In this session you will learn how the History of Medicine Division approaches acquisition and conservation; discover hidden treasures in the collection, and get to know who uses this vast collection.
April 2020
#citeNLM Wikipedia Edit-a-thon Training – April 2, 2:00-3:00 PM ET – This April, join the National Network of Libraries of Medicine for the Spring 2020 #citeNLM Edit-a-thon as we add citations to Wikipedia articles on preventive health and wellness. In preparation for the edit-a-thon, join the Middle and Southeastern Atlantic Regions (MAR/SEA) for this hands-on training to gain an overview of the importance of Wikipedia as a health information resource, more about the ongoing #citeNLM Wikipedia project, how to participate in a #citeNLM Wikipedia Edit-a-thon, hosting an edit-a-thon for your community, and adding citations from trusted National Library of Medicine resources.
Activate, Collaborate, and Educate: Health Outreach and Programming for Summer Reading! – April 7, 3:00-4:00 PM ET – For a second year, the National Network of Libraries of Medicine has partnered with the Collaborative Summer Library Program to bring health programming to your library for Summer Reading! For Imagine Your Story 2020 we have incorporated fairy tales, mythology, and fantasy into program plans for nutrition, nature walks, graphic medicine, dental health storytime, and more. During this one-hour webinar with the Middle Atlantic Region (MAR), attendees will be introduced to small and large health programming ideas that can be used for Summer Reading 2020 and beyond. Intended for those who work in public libraries, but open for anyone who is interested in health programming.
Nicotine, It's a Brain Changer – April 8, 3:00-4:00 PM ET – Nicotine is a highly addictive neurotoxin. Join the Middle Atlantic Region (MAR) and guest presenters to explore the effects of nicotine on the adolescent brain, review Electronic Nicotine Delivery Systems (ENDS) products, methods and content, learn about the health risks of using ENDS, and review current resources for treating nicotine dependence.
Supporting Open Science in Health Science Libraries: Sharing Strategies for Sustainability and Success – April 9, 2:00-3:00 PM ET – Sponsored by the Pacific Northwest Region (PNR), in this webinar two health sciences librarians will provide an overview of open science services (OSS) and research in libraries and outline the challenges encountered in supporting researchers in this space. This presentation will engage attendees in a discussion of how libraries can build on their support of open science by aligning programs and services with the goals of their research communities and institutions. As practitioners, the presenters will also share ideas around adopting sustainable "open" approaches into their own work and research.
Wellness in the Library Workplace – April 20-May 3, 2020 – You're a library worker – you're already helping those in your community find health information. What are you doing to manage your own well-being? Individual and community well-being are inherently connected. Thus, it is critical that workplaces be an area of wellness for their employees. Join the Greater Midwest Region (GMR) for this asynchronous online course to discover ways to improve your own personal well-being and create a healthy workplace. If you are a supervisor, how are you helping to ensure your staff stays healthy (physically, emotionally, etc.)? This class will also discuss ways to increase overall wellness for all staff in libraries so that we have happy, healthy and safe work environments.
*Please note that the class registration system requires obtaining an NNLM account prior to registration. Learn how to register for classes from the NTO.
Other Items of Interest
National Drug and Alcohol Facts Week® is just around the corner, March 30-April 5, 2020. There are several ways you can get involved to SHATTER THE MYTHS® about drugs and alcohol!
Strategies for Recruiting and Retaining Librarians of Color – March 12, 2:00-3:00 PM ET – Join The African American Medical Library Alliance Caucus (AAMLA) for this webinar, featuring three guest speakers, on the importance of recruiting and retaining underrepresented or minoritized librarians. Twanna Hodge will discuss the recruitment process for library residencies and recruitment strategies for early career BIPOC librarians. Tamara Nelson will discuss intentional recruiting of diverse candidates using direct strategies to recruit librarians of color that goes beyond just only posting the position, including ways to be proactive. Alan R. Bailey will discuss practices academic libraries should follow to create a welcoming and inclusive workplace – a workplace that embraces diversity and fosters success for all librarians but specifically those from diverse populations.
Finding Toxicology-related Information in 2020 Using PubChem and Other NLM Resources – March 17, 1:00-2:00 PM ET – TOXNET (the TOXicology Data NETwork) was retired on December 16, 2019 as part of the reorganization associated with NLM's current strategic plan. Most of TOXNET's databases have been incorporated into other NLM resources, e.g., PubChem and Bookshelf, or continue to be available elsewhere. This webinar will describe where former users of TOXNET can now go for information, and provide an overview and examples of the toxicology- and chemical safety-related information now available in PubChem.
Basic Statistics for Research Design – March 25, 2:00-3:30 PM ET – If you want to do research or assessment and are confused by statistics, this webinar is for you. You will gain an overview of five common statistical tests and practical guidance on choosing which to apply when. This practical approach targets key basics to keep in mind when choosing a test to answer a research or assessment question. Sponsored by MLA; $65 for members / $85 for non-members.
Pandemic! NLM Resources for Librarians to Assist Researchers and the Public in Understanding the Coronavirus and Influenza – March 25, 2:00-3:00 PM ET – Sponsored by the Federal Depository Library Program (FDLP) with guest speakers from the National Library of Medicine, join this webinar to learn how to locate and navigate the consumer health resources in MedlinePlus, NLM's disaster health resources on Coronavirus and influenza, and understand the types of data freely-available through the National Center for Biotechnology Information (NCBI) resources for the influenza virus and SARS-CoV-2 to guide researchers to the most relevant information.
Call to Action: Public Libraries and the Opioid Crisis – March 31, 3:00-4:00 PM ET – Public libraries are respected local institutions that connect community members to credible information and services. As community anchor institutions, libraries are leveraging their assets in response to the opioid crisis that has gripped the country. After 16 months of research, OCLC, and the Public Library Association have released a call to action on how libraries can address the opioid crisis in their communities. Sponsored by WebJunction, Panelists in this webinar will share resources, including ideas for organizations to partner with, additional perspectives to consider, and strategies for getting started.
Make Fun of Learning! Game-Based Learning for Student Success – April 15, 2:00-3:30 PM ET – This course will explore the use of games in the classroom to enhance student participation and learning. The instructor will discuss the differences between gamification and game-based learning, why those distinctions are important, and the psychology behind both philosophies. Participants will learn how to spot opportunities for games in their own classrooms, the board game design process, and when games are appropriate in a class setting. Sponsored by MLA; $65 for members / $85 for non-members.
University of Utah Summer Teacher Institute – The University of Utah will be hosting a 6.5-day "Health and Science for All" workshop this summer for Elementary, Middle and High School life science and health teachers. Participants will develop engaging ways to communicate with the public about important science and health topics related to the All of Us Research Program, and to support program goals. Applications are being accepted through March 15, 2020.
2020 Public Health Learning Forum & TRAIN Learning Network Annual Meeting – Join the Public Health Foundation (PHF) and TRAIN Learning Network at the 2020 Public Health Learning Forum & TRAIN Learning Network Annual Meeting, May 4-7, in Pittsburgh, PA. Working Together, Training Together: Public Health, Emergency Preparedness, and Healthcare is this year's meeting theme and highlights effective practices in workforce development, online learning, and learning platform administration across the health sector. This four-day event features the latest innovations in health workforce training and presentations from the individuals leading these transformative initiatives.
---
MAR Postings is a comprehensive weekly news series authored by the National Network of Libraries of Medicine, Middle Atlantic Region (NNLM MAR)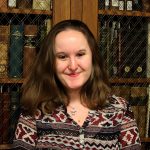 ABOUT Hannah Sinemus
Hannah Sinemus is the Web Experience Coordinator for the Middle Atlantic Region (MAR). Although she updates the MAR web pages, blog, newsletter and social media, Hannah is not the sole author of this content. If you have questions about a MARquee or MAReport posting, please contact the Middle Atlantic Region directly at nnlmmar@pitt.edu.
Email author View all posts by Hannah Sinemus