Member Spotlight: Western New York Library Resources Council
Posted by Hannah Sinemus on March 9th, 2020 Posted in: The MAReport
Tags: 2020 Issue 1
---
The Western New York Library Resources Council (WNYLRC) is a not-for-profit consortium of libraries and library systems serving 6 counties of Western New York. WNYLRC is a member-driven organization serving all types of libraries including public, academic, school, and special libraries. As recipients of a recent All of Us Community Engagement Award, Heidi Ziemer, Grace Di Virgilio, and Olivia Helfer are hoping to jumpstart health literacy for librarians in the region. Heidi has been an integral part of the Council for 30 years, most recently the Continuing Education Coordinator, and now as the Outreach and Digital Services Coordinator. Grace and Olivia co-coordinate the Hospital Library Services Program (HLSP), and while Grace has been part of HLSP for over 20 years, Olivia joined the team 6 years ago.
For Grace and Olivia, NLM resources are a part of their daily information arsenal. From PubMed to Pillbox to ClinicalTrials.gov, they regularly use and promote these incredible, freely available resources. In addition to sharing resources with hospital staff, Olivia also provides the public with information about NLM resources at outreach events where she represents the Committee for Health Information Access (CHIA). Through CHIA, the public is introduced to consumer-facing NLM resources such as MedlinePlus and Genetics Home Reference.
WNYLRC has been a member of NNLM MAR for several years. On behalf of WNYLRC, Grace has received multiple professional development awards, welcoming NNLM MAR trainers to Buffalo to teach consumer health classes. Our most recent endeavor, to create a more health literate community, would not be possible without the assistance and guidance of those working at NNLM MAR. Through this award, we are partnering with public, school, and special libraries across Western New York to help staff earn their Consumer Health Information Specialization as well as give them funds to hold health-focused programs at their libraries. Though this is an ongoing initiative, we have had positive feedback from many librarians who are glad they have had the opportunity to learn about such useful health resources. We have also been encouraged by the interest shown from our area state legislators about the importance of hospital library resources as well as consumer health resources, especially for our distressed urban and rural areas. We anticipate the information learned by these librarians to continue to impact the public, from children to adults, for years to come. Thanks for making this sort of long-term, impactful change possible, NNLM MAR!
---
Written with contributions from Heidi Ziemer, Grace Di Virgilio, and Olivia Helfer of WNYLRC, for the Winter 2020 edition of The MAReport quarterly newsletter.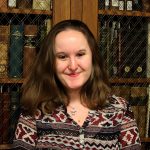 ABOUT Hannah Sinemus
Hannah Sinemus is the Web Experience Coordinator for the Middle Atlantic Region (MAR). Although she updates the MAR web pages, blog, newsletter and social media, Hannah is not the sole author of this content. If you have questions about a MARquee or MAReport posting, please contact the Middle Atlantic Region directly at nnlmmar@pitt.edu.
Email author View all posts by Hannah Sinemus