In the Region
Posted by Hannah Sinemus on March 11th, 2020 Posted in: In the Region

---
The National Network of Libraries of Medicine, Middle Atlantic Region (NNLM MAR) staff are always working on something new! Whether we're developing and teaching classes, exhibiting or presenting at conferences, visiting our Members and Partners, or spending time in the office, our work focuses on advancing the progress of medicine and improving public health through access to health information. Read about some of our more recent activities, highlighted below, to learn what your Regional Medical Library is doing to support health outreach and programming in New York, New Jersey, Delaware and Pennsylvania.
Erin Seger, Sharing Quality Information During an Outbreak: Many public health departments across the country are on alert as the number of cases of COVID-19 increase in the United States. Unfortunately, as a disease spreads, it seems that misinformation does as well. Luckily, health professionals and librarians can go to the National Library of Medicine homepage for high quality resources about this outbreak. There are several NLM resources that provide information about COVID-19: Disaster Lit offers useful, timely information for health departments and others addressing the outbreak, while MedlinePlus offers information they can provide to their communities. PubMed, ClinicalTrials.gov, and other tools are also linked to provide a variety of information. Last week, the National Academy of Medicine also published an article titled, COVID-19: An Urgent Call for Coordinated, Trusted Sources to Tell Everyone What They Need to Know and Do. I suggest checking these out to ensure that you're well informed!
Michelle Burda, Promoting Good Nutrition: March is National Nutrition Month with the 2020 theme Eat Right, Bite by Bite. To celebrate this observance, I will be teaching a one-hour webinar, Food for Thought: Exploring Nutrition Information Resources. This class is designed to assist librarians, public health workers, health professionals, and the general public in locating authoritative information on nutrition, and topics relating to nutrition. Participants are eligible for 1 continuing education credit awarded by the Medical Library Association (MLA), and this class is also applicable to a MLA Consumer Health Information Specialization. As always, this NNLM class is completely free for anyone to attend, so if you want to learn more about nutrition and quality nutrition information resources, please register and join me on March 19 at 1:30 PM ET!
Kelsey Cowles, Countering Health Misinformation: Tess Wilson and I recently had the pleasure of attending MisinfoCon 2020 at the National Academy of Sciences, Engineering, and Medicine in Washington, DC. Speakers and attendees included academic researchers, employees of public health nonprofits, representatives from companies like Facebook, government experts, journalists, librarians, and more. This interdisciplinary conference created a perfect atmosphere for collaboration in addressing the problem of health misinformation on the internet, with particular attention focused on combating anti-vaccine messages and the rapid spread of Coronavirus-related misinformation. Presenters discussed how misinformation spreads on social media, how both regular people and experts can act most effectively to correct it, how journalists can fight fake health news, how fact-checking organizations work, and why misinformation can be so appealing. A more detailed write-up is forthcoming!
Michael Balkenhol, Promoting Mental Health and Wellness: I recently attended the Public Library Association Conference in Nashville, TN. I was introduced to several new fantastic resources that NNLM MAR's Community Engagement Coordinator, Tess Wilson will share in our upcoming webinar, Caring for the Mind: Providing Mental Health Information At Your Library on Tuesday, March 24 at 3:00 PM ET. It was great to meet and speak with so many public library workers who are working to meet their patrons where they are, including those experiencing trauma, homelessness, and/or mental illness. The webinar will be recorded and all registrants will be notified via email when the recording, slides, and handouts are available. Register today!
Tess Wilson, Variations on Community Engagement: Last week, I was a guest lecturer for a Community Engagement class within the University of Pittsburgh's LIS program. We used the Electronic Frontier Foundation's Threat Modeling framework to examine the information-seeking practices and concerns of different communities, and we explored some of the NNLM's recommended community health data resources. I will also represent NNLM MAR at Pitt's Community Engaged Scholarship Forum. This day-long workshop explores a wide variety of community work happening on campus and in the city at large.
Kate Flewelling, Share Back: Last week I read with interest, Call to Action: Public Libraries and the Opioid Crisis, an excellent report by the Public Library Association and WebJunction, with funding from the Institute of Museum and Library Services. I especially enjoyed reading the excellent and detailed case studies of how libraries big and small, rural and urban, have responded. I highly recommend reading the report and case studies, then consider applying for NNLM MAR funding to support information-driven campaigns in your community.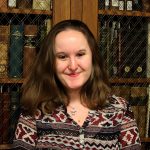 ABOUT Hannah Sinemus
Hannah Sinemus is the Web Experience Coordinator for the Middle Atlantic Region (MAR). Although she updates the MAR web pages, blog, newsletter and social media, Hannah is not the sole author of this content. If you have questions about a MARquee or MAReport posting, please contact the Middle Atlantic Region directly at nnlmmar@pitt.edu.
Email author View all posts by Hannah Sinemus