Weekly Postings
Posted by Hannah Sinemus on April 3rd, 2020 Posted in: Weekly Postings

---
See something of interest? Please share our postings with colleagues in your institutions!
Spotlight
COVID-19 is an emerging, rapidly evolving situation.
Get the latest public health information from CDC: https://www.coronavirus.gov
Get the latest research information from NIH: https://www.nih.gov/coronavirus
10 Ways to Stay Connected During the COVID-19 Pandemic – Working remotely and want to stay involved? Looking for ways to participate in classes and events while practicing social distancing? Check out NNLM MAR's list of ways to stay connected!
National Network of Libraries of Medicine News
Funding Available: The National Network of Libraries of Medicine, Middle Atlantic Region (NNLM MAR) invites applications for health information outreach and programming projects. Review our available awards and submit your proposal by April 30 at 12:00 PM ET.
DOCLINE Update | New Filter! "Print Resources Available" (v6.2.8) – DOCLINE Talkline
Staying Active and Healthy During National Minority Health Month – SEA Currents
Consumer Health Minute: CHIS Accelerated Learning Plan – The Dragonfly, News from the Northwest and Beyond, by PNR
The Ebola Vaccine: A Race Against Time – Blogadillo, News from SCR
New on YouTube: The DNA to Z of Direct-to-Consumer Genetic Testing: Separating Fact from Fiction, March 17, 2020
NLM/NIH News
NLM Is Open for Business! – NLM, and the entire NIH community, is well prepared to keep our operations going while we're unable to go to our offices at NIH. – NLM Musings from the Mezzanine, Innovations in Health Information from the Director of the U.S. National Library of Medicine
F is for False Noses: A Dose of Humor from Joyce Dennys – The soldiers and civilians who endured the First World War often used humor to offset the terror they experienced and to bolster morale while tackling the challenges of the war. One charming example was donated to the National Library of Medicine in 2014. – Circulating Now, from the Historical Collections of the National Library of Medicine
Bringing Needed Structure to COVID-19 Drug Development – What makes this image such a big deal is that it shows—in exquisite detail—how the coronavirus attaches to human cells before infecting them and making people sick. – NIH Director's Blog
Subscribe to the NLM Technical Bulletin for the latest updates on NLM tools you may be using! The current issue recently highlighted continued updates to the New PubMed.
NLM Welcomes Applications to its Michael E. DeBakey Fellowship in the History of Medicine for 2021 – The NLM Michael E. DeBakey Fellowship in the History of Medicine provides up to $10,000 to support onsite research in the historical collections of the National Library of Medicine. To receive consideration, all required materials must be submitted to the Foundation for Advanced Education in the Sciences (FAES), via the online application portal, by midnight ET, September 25, 2020. Selected fellows will be notified and awards will be announced in December.
NLM and NNLM Educational Opportunities
NNLM and NLM classes are free and open to all. Please feel free to share our training opportunities!
April 2020
Activate, Collaborate, and Educate: Health Programming for Summer Reading & Virtual Engagement – April 7, 3:00-4:00 PM ET – For a second year, the National Network of Libraries of Medicine has partnered with the Collaborative Summer Library Program to bring health programming to your library for Summer Reading! For Imagine Your Story 2020 we have incorporated fairy tales, mythology, and fantasy into program plans for nutrition, nature walks, graphic medicine, dental health storytime, and more. During this one-hour webinar with the Middle Atlantic Region (MAR), attendees will be introduced to small and large health programming ideas that can be used for Summer Reading 2020 and beyond. In addition to summer reading, we will look at how public libraries are responding to service reductions and closures during the COVID-19 Crisis with virtual engagement and programming opportunities. We will explore unique programs as well as resources you can easily replicate or share with your patrons.
Supporting Open Science in Health Science Libraries: Sharing Strategies for Sustainability and Success – April 9, 2:00-3:00 PM ET – Sponsored by the Pacific Northwest Region (PNR), in this webinar two health sciences librarians will provide an overview of open science services (OSS) and research in libraries and outline the challenges encountered in supporting researchers in this space. This presentation will engage attendees in a discussion of how libraries can build on their support of open science by aligning programs and services with the goals of their research communities and institutions. As practitioners, the presenters will also share ideas around adopting sustainable "open" approaches into their own work and research.
Strategies and Resources to Maintain Sobriety During COVID-19 – April 9, 2:00-3:15 PM ET – Did you know that the opposite of addiction is not sobriety, it is connection? Recovery is hard. It has become even more challenging as we live with uncertainty, distancing, and other barriers to connection that have recently occurred because of COVID-19. The coronavirus epidemic and the stay-at-home safety measures we have been asked to implement create additional challenges that can have an effect on an individual's ability to maintain sobriety. Join this webinar presented by the NNLM New England Region (NER) and several behavioral health and addiction support professionals from central Massachusetts as they share strategies, insight and practical ideas for accessing virtual resources, locating the most helpful support and sources of connection, as well as some tangible guidance for navigating the specific situations and circumstances COVID-19 is presenting to those pursuing recovery.
Providing Virtual Programming in a Health Crisis – April 10, 12:30-1:30 PM ET – Our buildings may be closed, but our libraries should be open. See how you can provide vital health programming to your patrons at little cost and without extensive technology. Join the Greater Midwest Region (GMR) and Tony Iovino, Assistant Director for Community Services for the Oceanside (NY) Library as he discusses how his library has already provided dozens of virtual health information programs for patrons of all ages. Topics discussed will be types of programming, technology used, staff training, use of outside experts, and how to present health programming at little or no cost.
Beyond an Apple a Day: Providing Consumer Health Information at Your Library – April 15-May 13, 2020 – Sponsored by the Pacific Northwest and Southwest Regions (PNR/PSR), this hands-on class will cover the health information seeking behavior of consumers, and the role of the librarian in the provision of health information for the public. Come learn about the evolution of consumer health, health literacy and the e-patient. Participants will leave equipped with knowledge of top consumer health sites, discuss creative ideas for health information outreach, and the class will wrap up with an opportunity to explore effective marketing approaches and develop an elevator speech.
Connecting Communities to Health Information: Graphic Medicine Kits at the Public Library – April 15, 2:00-3:00 PM ET – To combat health misinformation and stigma, Darien Library in Connecticut created Graphic Medicine Kits to circulate within their community. During this webinar with the New England Region (NER), hear about the creation, promotion, and circulation of these kits, successes and potential improvements in the process, and the NNLM grant that made it all possible.
Make it Work—Managing Your Solo or Small Hospital Library – April 15, 4:00-5:00 PM ET – Whether you work by yourself or with a small staff, the nitty-gritty of successfully delivering your services can be challenging. Join the Pacific Northwest Region (PNR) and two successful solos in this webinar as they discuss the importance of building partnerships throughout their organization, staying visible and valuable, all at the best possible price.
"Testing the Waters" Program in a Box Kit Reveal – April 16, 2:00-3:00 PM ET – Through citizen science, NNLM can engage communities in addressing societal needs and accelerating biomedical science, technology, and innovation. Collaborations between communities and researchers build capacity to address problems and meet research goals. Join the NNLM Training and Education Center (TEC) and Cornerstones of Science for this webinar to learn about a new Citizen Science Program-in-a-Box Kit. Discover the activities, contents, and how you can order a kit!
ClinicalTrials.gov: Results Reporting, Unique Evidence, and the Role of Medical Librarians – April 23, 2:00-3:00 PM ET – ClinicalTrials.gov is the openly available federal registry and results database of publicly and privately funded clinical studies conducted in the United States and around the world. ClinicalTrials.gov is a vital resource for researchers, healthcare providers, and health sciences librarians who wish to consult the entire body of evidence on any particular topic. Join the Pacific Southwest Region (PSR) for this webinar to learn about the significance of ClinicalTrials.gov, how to search and interpret the results database, and how health sciences librarians can advocate the importance of complying with the results submission requirements to clinical researchers.
Genetics, Genomics, and Precision Medicine – Past, Present and Future – April 28, 2:00-3:00 PM ET – Sponsored by the southeastern Atlantic Region (SEA), this webinar will present an overview of the topics of genetics and genomics. Presenters will explore why genetics is relevant to everyday life, where it shows up, why you should care and why having a basic knowledge is important. There will be discussion of key terminology, technology supporting modern precision medicine, and the role of computing in genomics. No experience with bioinformatics computing is needed to take this class. The goal is for participants to leave comfortable talking about modern genomics and precision medicine, some key parts of its history and the future of the field.
On-Demand Learning
Looking for self-paced learning opportunities? Check out the classes below that are available to begin at any time! You can also watch recordings from past NNLM classes on a broad range of topics.
A Bird's Eye View of Health Data Standards – This one-hour training session with videos and exercises is intended to introduce you to health data standards and how they are used, including relevant National Library of Medicine (NLM) products and services.
Bibliometric Training – Provided by the NIH Library, this series is a collection of thirteen free online videos that introduce viewers to the theories and practices of bibliometric analysis, as implemented by the NIH Library's bibliometric service program. The goal of the series is to show how NIH does bibliometrics for research evaluation, to act as a springboard for others to get started with bibliometrics so that they feel more comfortable moving beyond this series on their own.
Chemicals, Drugs, Genetics: Searching PubMed and Beyond Online On Demand – This specialized class will help improve your effectiveness in searching PubMed and related NLM and NIH databases for literature information on chemicals, drugs and genetics. The course begins with searchinag PubMed for drug information with MeSH terms, Supplementary Concept Records (SCR), and Pharmacologic Actions (PA). Additional topics include searching related databases for drug information, chemicals and with chemical nomenclature, and lliterature related to genetics and genomics.
Cool Creative Communications: Dazzling Data Visualization Online On Demand – This class is intended as a quick-start guide to creating effective data visualizations and is geared toward a general audience with no prior experience creating visualizations. Participants will use Tableau Public, a popular free tool, to visualize data.
Dissemination and Disasters: Using Information to Save Lives – This hour-long, asynchronous course will introduce you to the four phases of emergency management. You'll be shown demonstrations on how to utilize tools from the National Library of Medicine to access life saving information about hurricanes, opioids, radiological incidents, and chemical spills. Specifically, demos of MedlinePlus, DisasterLit, REMM, and WISER will be shown.
Drug Terminologies and RxNorm – This course will introduce you to the basic concepts of medical terminologies (including what they are and why they are important), followed by a deep dive into RxNorm, an NLM-authored medical terminology specializing in drug information.
Finding and Using Health Statistics – Written by staff at AcademyHealth and provided by the U.S. National Library of Medicine, this tutorial on finding and using health statistics is aimed at students, librarians, and other professionals interested in an introduction to the principles behind health statistics.
Getting the Right Information to Patients Using MedlinePlus Connect – This one-hour training session with videos and exercises is intended to introduce you to what MedlinePlus Connect does and how, and point you to resources for implementing MedlinePlus Connect at your institution.
Grants and Proposal Writing – Designed for beginning grant proposal writers, this class presents a general overview of the grant and funding processes as well as the level of detail required in a successful proposal.
In Case of Emergencies: Continuity of Operations (COOP) Planning – Provided by the NLM Disaster Information Management Research Center (DIMRC), this asynchronous online course defines and describes COOP planning, why it is important for libraries to have a continuity plan, and provides a one-page COOP plan template with instructions that librarians or information specialists can use to develop their own plan.
Introduction to Health Reference: Ethics and Best Practices – Learn how to conduct a health reference interview using ethical and effective communication strategies through interactive, self-paced tutorials and a synthesis exercise.
MedlinePlus for Public Librarians – This hands-on, narrated tutorial explains why MedlinePlus should be the first choice for public librarians when answering health information questions. The class takes about an hour to complete and provides an auto-generated certificate of completion at the end.
Online Resources to Support Evidence-Based Practice on Population Health – This course is designed to teach public health professionals and librarians to use MedlinePlus, PubMed, and HSRProj to find reliable health information and data related to population health and Healthy People 2020.
PubMed Essentials – Are you looking for a way to kick start your PubMed search skills? PubMed Essentials is made up of 9 very short video-modules with built-in, interactive exercises so you can explore PubMed at your own pace.
Serving Diverse Communities – this three-part series of online trainings is focused on accessing health information resources related to working with diverse communities, including accessing health information in multiple languages, finding data on health disparities, and building cultural competence and humility into the workplace.
*Please note that the class registration system requires obtaining an NNLM account prior to registration. Learn how to register for classes from the NTO.
Other Items of Interest
Job Postings:
Informationist, Geisinger Commonwealth School of Medicine, Academic Health Sciences Libraries, Danville, PA
Head of Cataloging and Metadata Services, Stony Brook University Libraries, Stony Brook, NY
Associate Director for Library Operations, National Library of Medicine, Bethesda, MD
Survey of US academic libraries documents COVID-19 pandemic responses – Illinois News Bureau
Free online courses from Penn State Extension – Penn State Extension is offering more than 50 courses from their online library for free through the month of April! Get on-demand access from Penn State subject matter experts in areas like food safety, nutrition and preparation, environmental stewardship, healthy families, and more.
Host or Facilitate Remote, Live-Streamed Citizen Science Events in a Pinch – Looking to host a virtual event, or transition your previously in-person event to a virtual format? Then this is the virtual training for you! The Science Friday and SciStarter teams share tips to facilitate citizen science virtual events for schools and general audiences in April via this recorded webinar that was presented on March 25, 2020.
Disrupting Links: A Webinar on Criminal Justice and Health Equity – April 6, 1:30-2:30 PM ET – As part of the annual Science of Health Equity Summit, this webinar is a discussion about the intersection of the criminal justice system and health disparities. Hear from panelists working to disrupt these links.
Coping and Caring in the Time of COVID-19 – Join the Medical Library Association for this series of free, live, online conversations! These weekly conversations for MLA members and the wider health information professional community are designed to help you address professional and personal pain points related to the current crisis. You can also share ideas for topics and presenters, or volunteer to present.
Professional Partnerships in the Time of COVID-19: Masks and More – April 7, 1:00-1:30 PM ET – Lori Harris, Donald C. Harrison Health Sciences Library and Henry R. Winkler Center for the History of the Health Professions, University of Cincinnati, Cincinnati, OH, will share the story of how her library pulled together to provide masks to clinicians. Kimberly Yang, Applied Physics Laboratory, Johns Hopkins University, Laurel, MD, will share resources for medical librarians serving various constituencies in this time of COVID-19. They will invite you to share your stories, resources, and ideas on how you can maintain and build professional partnerships.
COVID-19 Searching: Strategies and Sources – April 14, 1:00-1:30 PM ET – Sarah T. Jewell, Medical Library, Lincoln Medical and Mental Health Center, Bronx, NY, and Margaret Jane Foster, AHIP, Medical Sciences Library, Texas A&M University–College Station, will explore searching for COVID-19 resources in this time of rapidly updating databases.
Managing Remote Workers and Work (tentative title)- April 21, 1:00-1:30 PM ET – Michell Kraft, AHIP, Medical Library, Cleveland Clinic Foundation, Cleveland, OH, and Ellen M. Aaronson, AHIP, Mayo Clinic Libraries, Mayo Clinic, Rochester, MN.
Make Fun of Learning! Game-Based Learning for Student Success – April 15, 2:00-3:30 PM ET – This course will explore the use of games in the classroom to enhance student participation and learning. The instructor will discuss the differences between gamification and game-based learning, why those distinctions are important, and the psychology behind both philosophies. Participants will learn how to spot opportunities for games in their own classrooms, the board game design process, and when games are appropriate in a class setting. Sponsored by MLA; $65 for members / $85 for non-members.
---
MAR Postings is a comprehensive weekly news series authored by the National Network of Libraries of Medicine, Middle Atlantic Region (NNLM MAR)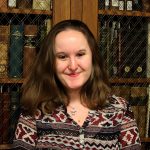 ABOUT Hannah Sinemus
Hannah Sinemus is the Web Experience Coordinator for the Middle Atlantic Region (MAR). Although she updates the MAR web pages, blog, newsletter and social media, Hannah is not the sole author of this content. If you have questions about a MARquee or MAReport posting, please contact the Middle Atlantic Region directly at nnlmmar@pitt.edu.
Email author View all posts by Hannah Sinemus