In the Region
Posted by Tessa Zindren on April 15th, 2020 Posted in: In the Region

---
The National Network of Libraries of Medicine, Middle Atlantic Region (NNLM MAR) staff are always working on something new! Whether we're developing and teaching classes, exhibiting or presenting at conferences, visiting our Members and Partners, or spending time in the office, our work focuses on advancing the progress of medicine and improving public health through access to health information. Read about some of our more recent activities, highlighted below, to learn what your Regional Medical Library is doing to support health outreach and programming in New York, New Jersey, Delaware and Pennsylvania.
Kelsey Cowles, Preparing for the April #CiteNLM Wikipedia Editing Campaign: Although almost everything seems unpredictable these days, here at NNLM we have been working to maintain and even expand our planned slate of virtual activities like webinars and courses. One great way to stay involved from wherever you may be working is to participate in NNLM's April #CiteNLM Wikipedia editing campaign. The goal of this campaign is to improve information about preventive health and wellness on Wikipedia, one of the most visited websites in the world. You are welcome to participate at any time during the month of April, whether you have a full free afternoon or just want to make edits occasionally throughout the month – and no editing experience is needed! To learn more about joining NNLM's campaign to improve health information on Wikipedia, please visit nnlm.gov/wiki.
Erin Seger, Creating More Offerings for Certified Health Education Specialists: During my time working from home in efforts to flatten the curve, I've been focused on creating more on-demand opportunities for our Certified Health Education Specialist (CHES) audience. We've been able to offer CHES credit for our live webinars, but would like to create more on demand opportunities for those who are CHES certified. In some positions, it's hard to commit to a mid-day 60 minute session, even if the topic does interest you! For this reason, I'm working on adding assessments to end of our recorded webinars, so that CHES can view the recording and pass the assessment for continuing education. I am also working with coordinators across NNLM to approve some of our current on-demand offerings for CHES. I hope that very soon, we'll be able to send a post out to our 400+ CHES listserv subscribers letting them know how to access these opportunities. If you're CHES certified and want the latest NNLM opportunities delivered via email, subscribe to CHES updates from NNLM MAR, or send me an e-mail at ers166@pitt.edu.
Tess Wilson, Staying Connected Through Conferences: Last week, I virtually attended two conferences: "Libraries Stepping Up! Serving the Needs of Communities in Crisis" from Library 2.0 and the Global Digital Humanities Symposium from Michigan State University. Both featured lively discussions across digital platforms and timely information for attendees from various disciplines. As Youth Services Division Chair for the Pennsylvania Library Association, I will soon be coordinating selections for my division's sessions at the annual conference. Proposals have been pouring in from all corners of the state, with a wide range of topics. I also had a session accepted to the Young Adult Library Services Association's 2020 Symposium. I will present health information resources pertaining to teen health.
Michael Balkenhol, Providing Mental Health Information to Public Libraries: At the end of March, I taught the webinar Caring for the Mind: Providing Mental Health Information At Your Library. The webinar was filled with many library staff who are working remotely as public libraries began to close. If you were not able to attend, you can check out the recording online. If you are earning your Consumer Health Information Specialization (CHIS), complete a brief evaluation after watching the recording to claim MLA CE. The class resource list and slides are also available for your use. Stay safe and take care!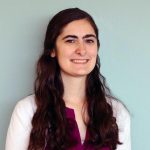 ABOUT Tessa Zindren
Email author View all posts by Tessa Zindren