Weekly Postings
Posted by Tessa Zindren on April 17th, 2020 Posted in: Weekly Postings

---
See something of interest? Please share our postings with colleagues in your institutions!
Spotlight
COVID-19 is an emerging, rapidly evolving situation.
Get the latest public health information from CDC: https://www.coronavirus.gov
Get the latest research information from NIH: https://www.nih.gov/coronavirus
NLM Resource Update: The new PubMed will become the default site on or after May 18, 2020. A new, yellow banner has been added to legacy PubMed to notify users of the timing.
National Network of Libraries of Medicine News
Funding Available: The National Network of Libraries of Medicine, Middle Atlantic Region (NNLM MAR) invites applications for health information outreach and programming projects. Review our available awards and submit your proposal by April 30 at 12:00 PM ET.
In the Region – This month, MAR coordinators are preparing for the Wikipedia edit-a-thon, creating more offerings for Certified Health Education Specialists, staying connected through conferences, and providing mental health information to public libraries! Read about our recent activities to learn what your Regional Medical Library is doing to support health outreach and programming in NY, NJ, PA and DE. – MARquee News Highlights
Free Resources for Public Libraries: The Public Library Association (PLA), National Network of Libraries of Medicine (NNLM) and the All of Us Research Program (All of Us) have partnered together to create free resources for library staff to support their community's digital literacy needs. Resources include a curriculum guide for library staff to teach digital literacy by using health topics and a series of online modules designed to teach basic Internet skills. Available in English and Spanish, the modules are designed to help new internet users navigate the online world. Visit the digital health literacy page to access these resources and opportunities and more!
Flu Near You: "Spread the word.  Not the flu" – The Dragonfly, News from the Northwest and Beyond, by PNR
COVID19 Spanish Language Materials Resource Available! – Latitudes, the Newsletter from PSR
New on YouTube: Caring for the Mind: Providing Mental Health Information At Your Library, March 24, 2020
Share your story with us! NNLM MAR is always interested in learning about health outreach projects and activities that are happening in Pennsylvania, New York, New Jersey and Delaware.  Currently, we would love to hear about how you are connecting with your patrons and/or community members during the COVID-19 pandemic. Blog submissions must be a minimum of 200 words (preferably in 3 paragraphs).
NLM/NIH News
The New World Ahead – Each of us is experiencing the world in a whole new way. New work practices, new modes of engaging with family and friends, new worries, and new approaches to practicing healthy habits. – NLM Musings from the Mezzanine, Innovations in Health Information from the Director of the U.S. National Library of Medicine
Screening the Nurse: Film, Fear, and Narrative from the 1940s to the 1970s – In the early decades of the twentieth century, American nursing leaders came to see the motion picture as a quintessentially modern instrument of education, training, and recruitment. In their view, movies were a powerful tool to transform public opinion about nursing, to instruct new recruits in the mysteries of nursing practice, and to keep the qualified nurse abreast of new developments in the field. The result was that many hundreds of films were produced by nurses, hospitals, health departments, and nursing schools that aimed to recruit men and women into the profession, to teach nurses about the ideas and techniques of their field, and to educate the public about the role of the nurse in health care. – Circulating Now, from the Historical Collections of the National Library of Medicine
Antibody Points to Possible Weak Spot on Novel Coronavirus – Researchers are working hard to produce precise, 3D molecular maps to guide the development of safe, effective ways of combating the coronavirus disease 2019 (COVID-19) pandemic. While there's been a lot of excitement surrounding the promise of antibody-based tests and treatments, this map you see above highlights another important use of antibodies: to inform efforts to design a vaccine. – NIH Director's Blog
The National Institute for General Medical Sciences (NIGMS) has created resources to assist with virtual learning during the pandemic. These include STEM (K-12) resources and career training resources (for scientists at all career stages).
Subscribe to the NLM Technical Bulletin for the latest updates on NLM tools you may be using! The current issue shared that more MeSH supplementary concept records for COVID-19 were added in April.
NLM Welcomes Applications to its Michael E. DeBakey Fellowship in the History of Medicine for 2021 – The NLM Michael E. DeBakey Fellowship in the History of Medicine provides up to $10,000 to support onsite research in the historical collections of the National Library of Medicine. To receive consideration, all required materials must be submitted to the Foundation for Advanced Education in the Sciences (FAES), via the online application portal, by midnight ET, September 25, 2020. Selected fellows will be notified and awards will be announced in December.
NLM and NNLM Educational Opportunities
NNLM and NLM classes are free and open to all. Please feel free to share our training opportunities!
April 2020
Leading with Compassion During the COVID-19 Crisis – April 22, 12:00-1:30 PM ET – Sponsored by the Greater Midwest Region (GMR), join join library leaders as they discuss how they are leading with compassion during the COVID-19 pandemic. Learn how they are making decisions, what is influencing them and the challenges they have experienced along the way. Participate with your questions and ideas – we are all in this together.
ClinicalTrials.gov: Results Reporting, Unique Evidence, and the Role of Medical Librarians – April 23, 2:00-3:00 PM ET – ClinicalTrials.gov is the openly available federal registry and results database of publicly and privately funded clinical studies conducted in the United States and around the world. ClinicalTrials.gov is a vital resource for researchers, healthcare providers, and health sciences librarians who wish to consult the entire body of evidence on any particular topic. Join the Pacific Southwest Region (PSR) for this webinar to learn about the significance of ClinicalTrials.gov, how to search and interpret the results database, and how health sciences librarians can advocate the importance of complying with the results submission requirements to clinical researchers.
Putting the Self Back in Self-Care: Wellness in the Time of COVID-19 – April 28, 12:00-1:30 PM ET – Whether you are working remotely or within the library building, COVID-19 has changed the way we work and live. In a profession where the desire to serve the public often subsumes the needs of library workers, our panelists will share strategies for self-care as well as tips for overcoming challenges related to (re)creating a work-life balance that can be done for free, remotely or in the building. This webinar is sponsored by the Greater Midwest Region (GMR).
Genetics, Genomics, and Precision Medicine – Past, Present and Future – April 28, 2:00-3:00 PM ET – Sponsored by the Southeastern Atlantic Region (SEA), this webinar will present an overview of the topics of genetics and genomics. Presenters will explore why genetics is relevant to everyday life, where it shows up, why you should care and why having a basic knowledge is important. There will be discussion of key terminology, technology supporting modern precision medicine, and the role of computing in genomics. No experience with bioinformatics computing is needed to take this class. The goal is for participants to leave comfortable talking about modern genomics and precision medicine, some key parts of its history and the future of the field.
Research Symposium: Reporting, Recording, and Remembering the 1918 Influenza Epidemic – April 29, 2:00-4:00 PM ET –  A public research symposium involving Virginia Tech students studying the history of data in social context through individual and collaborative primary-source research at the National Library of Medicine and elsewhere, and as part of their course Topics in the History of Data in Social Context. During the symposium, the students will present their research on various aspects of the 1918 pandemic. This symposium is sponsored by the NLM History of Medicine Division in cooperation with the National Endowment for the Humanities Office of Digital Humanities.
Dementia Awareness for Public Libraries – April 29, 3:00-4:30 PM ET – Join the Greater Midwest Region (GMR) and presenter Christine Damon (MSEd, MFCS), a gerontologist and adult educator who has trained nationally on dementia care as they introduce dementia resources, increase understanding of dementia and strategies that can be deployed to enhance communication and support for patrons with dementia and their families, and present an opportunity to contribute to our understanding of the disease by raising awareness of the All of Us Research program.
Getting Started with Information Outreach in Your Community – April 30, 2:00-3:00 PM ET – This class will provide a background in cultural competence and outreach skills as librarians make outreach efforts to underserved, underrepresented minority populations in their community. Join the Greater Midwest Region (GMR) for this class to learn more about the following topics: locating community demographics, the importance of developing relationships, the basics of building and developing community-based partnerships, recognition and acceptance of cultural differences, and the importance of cultural competency. Some basic concepts of program planning and evaluation within a culturally diverse environment will be covered as well
May 2020
Health and Wellness @ the Library: The Essentials of Providing Consumer Health Services – May 4-June 1, 2020 – Sponsored by the Pacific Southwest Region (PSR), this interactive 4-week online course provides a rich learning experience to build all the essential skills for providing consumer health information services. A new topic area each week will expand on familiar concepts and provide exposure to new concepts, techniques and resources to take your skills to the next level.
Exploring Data Literacy Needs at Your Institution – May 6, 1:00-2:00 PM ET – Sponsored by the Southeastern/Atlantic Region (SEA), this webinar will discuss how data literacy initiatives can be integrated into different institutions. Join Theresa Burress and Emily Mann, Science Librarian and Student Success Librarian at the University of South Florida St. Petersburg, respectively, as they discuss some of the successes and challenges they experienced as they co-led a faculty learning community at their institution to start a campus conversation about data literacy.
How PubMed Works: Selection – May 7, 2:00-3:30 PM ET – Look at the roles and responsibilities of NLM in collecting and providing access to biomedical literature, including the NLM process for evaluating publishers. This class is part of the How PubMed Works series sponsored by our National Training Office (NTO).
Preprints in PubMed Central – May 8, 11:30 AM-1:00 PM ET – Join our National Training Office (NTO) and Kathryn Funk, the Program Manager for PubMed Central, to learn about the current preprint landscape and NIH Preprint Pilot and to contribute your thoughts to shaping NLM's approaches to accelerating access to research results through preprints.
How PubMed Works: MeSH (Medical Subject Headings) – May 12, 2:00-3:30 PM ET – Learn about the National Library of Medicine's Medical Subject Headings (MeSH) database, including the 4 different types of MeSH terms and how searchers can benefit from using MeSH to build a search in PubMed. This class is part of the How PubMed Works series sponsored by our National Training Office (NTO).
I am…Safe Zones: Sticks and Stones LGBTQA 101 – May 13, 12:00-1:00 PM ET – What better ways to learn about sexual identities than to list out social norms, stereotypes, media images, rumors, jokes, and slang! Sponsored by the Pacific Northwest Region (PNR), this is a safe space for any and all kinds of interactive discussions regarding Lesbian, Gay, Bisexual, Transgender, and Heterosexual identities.
How PubMed Works: ATM (Automatic Term Mapping) – May 14, 2:00-3:30 PM ET – Learn how PubMed uses Automatic Term Mapping (ATM) to map your keyword searches to the controlled vocabulary of the MeSH database. This class is part of the How PubMed Works series sponsored by our National Training Office (NTO).
On-Demand Learning
Looking for self-paced learning opportunities? Check out the classes below that are available to begin at any time! You can also watch recordings from past NNLM classes on a broad range of topics.
A Bird's Eye View of Health Data Standards – This one-hour training session with videos and exercises is intended to introduce you to health data standards and how they are used, including relevant National Library of Medicine (NLM) products and services.
Bibliometric Training – Provided by the NIH Library, this series is a collection of thirteen free online videos that introduce viewers to the theories and practices of bibliometric analysis, as implemented by the NIH Library's bibliometric service program. The goal of the series is to show how NIH does bibliometrics for research evaluation, to act as a springboard for others to get started with bibliometrics so that they feel more comfortable moving beyond this series on their own.
Chemicals, Drugs, Genetics: Searching PubMed and Beyond Online On Demand – This specialized class will help improve your effectiveness in searching PubMed and related NLM and NIH databases for literature information on chemicals, drugs and genetics. The course begins with searchinag PubMed for drug information with MeSH terms, Supplementary Concept Records (SCR), and Pharmacologic Actions (PA). Additional topics include searching related databases for drug information, chemicals and with chemical nomenclature, and lliterature related to genetics and genomics.
Cool Creative Communications: Dazzling Data Visualization Online On Demand – This class is intended as a quick-start guide to creating effective data visualizations and is geared toward a general audience with no prior experience creating visualizations. Participants will use Tableau Public, a popular free tool, to visualize data.
Dissemination and Disasters: Using Information to Save Lives – This hour-long, asynchronous course will introduce you to the four phases of emergency management. You'll be shown demonstrations on how to utilize tools from the National Library of Medicine to access life saving information about hurricanes, opioids, radiological incidents, and chemical spills. Specifically, demos of MedlinePlus, DisasterLit, REMM, and WISER will be shown.
Drug Terminologies and RxNorm – This course will introduce you to the basic concepts of medical terminologies (including what they are and why they are important), followed by a deep dive into RxNorm, an NLM-authored medical terminology specializing in drug information.
Finding and Using Health Statistics – Written by staff at AcademyHealth and provided by the U.S. National Library of Medicine, this tutorial on finding and using health statistics is aimed at students, librarians, and other professionals interested in an introduction to the principles behind health statistics.
Getting the Right Information to Patients Using MedlinePlus Connect – This one-hour training session with videos and exercises is intended to introduce you to what MedlinePlus Connect does and how, and point you to resources for implementing MedlinePlus Connect at your institution.
Grants and Proposal Writing – Designed for beginning grant proposal writers, this class presents a general overview of the grant and funding processes as well as the level of detail required in a successful proposal.
In Case of Emergencies: Continuity of Operations (COOP) Planning – Provided by the NLM Disaster Information Management Research Center (DIMRC), this asynchronous online course defines and describes COOP planning, why it is important for libraries to have a continuity plan, and provides a one-page COOP plan template with instructions that librarians or information specialists can use to develop their own plan.
Introduction to Health Reference: Ethics and Best Practices – Learn how to conduct a health reference interview using ethical and effective communication strategies through interactive, self-paced tutorials and a synthesis exercise.
MedlinePlus for Public Librarians – This hands-on, narrated tutorial explains why MedlinePlus should be the first choice for public librarians when answering health information questions. The class takes about an hour to complete and provides an auto-generated certificate of completion at the end.
Online Resources to Support Evidence-Based Practice on Population Health – This course is designed to teach public health professionals and librarians to use MedlinePlus, PubMed, and HSRProj to find reliable health information and data related to population health and Healthy People 2020.
PubMed Essentials – Are you looking for a way to kick start your PubMed search skills? PubMed Essentials is made up of 9 very short video-modules with built-in, interactive exercises so you can explore PubMed at your own pace.
Serving Diverse Communities – this three-part series of online trainings is focused on accessing health information resources related to working with diverse communities, including accessing health information in multiple languages, finding data on health disparities, and building cultural competence and humility into the workplace.
*Please note that the class registration system requires obtaining an NNLM account prior to registration. Learn how to register for classes from the NTO.
Other Items of Interest
Job Postings:
IMLS Announces New Stimulus Funding for Communities Across America – Institute of Museum and Library Services
Coping and Caring in the Time of COVID-19 – Join the Medical Library Association for this series of free, live, online conversations! These weekly conversations for MLA members and the wider health information professional community are designed to help you address professional and personal pain points related to the current crisis. You can also share ideas for topics and presenters, or volunteer to present.
Managing Remote Workers and Work – April 21, 1:00-1:30 PM ET – Michell Kraft, AHIP, Medical Library, Cleveland Clinic Foundation, Cleveland, OH, and Ellen M. Aaronson, AHIP, Mayo Clinic Libraries, Mayo Clinic, Rochester, MN.
Moving Instruction Online in a Hurry! – April 28, 1:00-1:30 PM ET – Ruby L. Nugent, Health Sciences Library, University of Nevada–Las Vegas, and Brandi Tuttle, AHIP, Medical Center Library & Archives, Duke University, Durham, NC.
Supporting Oral Health in the Time of COVID-19 – May 5, 1:00-1:30 PM ET – Dental Caucus leadership members Amanda Nevius, Hirsh Health Sciences Library, Tufts University, Boston, MA; Nicole Theis-Mahon, AHIP, Health Sciences Libraries University of Minnesota–Minneapolis; and Nena Schvaneveldt, AHIP, Spencer S. Eccles Health Sciences Library, University of Utah–Salt Lake City.
Critical Appraisal of COVID-19 Research – May 12, 1:00-1:30 PM ET – Marie Ascher, Health Sciences Library, New York Medical College–Valhalla; Abraham Wheeler, AHIP, MSU Libraries, Michigan State University–East Lansing; Rachel Pinotti, AHIP, Levy Library, Icahn School of Medicine at Mount Sinai, New York, NY; and Amy Blevins, Ruth Lilly Medical Library, Indiana University School of Medicine–Indianapolis.
Health Information for Distance Learning – April 21, 1:00 PM ET – As nearly all academic training and support has moved to remote learning, supporting students and faculty in health sciences programs can be a challenge. At the same time, many librarians are worried about their own health and the health of their families. In this session free session provided by the Pennsylvania Library Association, two experienced academic health sciences librarians will provide tips and resources for supporting health sciences programs and finding high quality health information remotely.
Combating Digital Health Inequality in the Time of Coronavirus – April 23, 10:00-11:00 AM ET – This webinar will describe how community organisations (including libraries) have worked to support people who might otherwise be excluded, by providing access to technology and building digital skills, confidence and digital health literacy. This is a free webinar hosted by the International Federation of Library Associations and Institutions (IFLA) and IFLA Health and Biosciences Libraries section.
Drawn to Graphic Medicine: Bringing Comics into Medical Librarianship – May 20, 2:00-3:30 ET – Graphic medicine, the intersection of health care and comics, has emerged over the last ten years as a growing field in the health sciences, particularly in relation to health humanities and education. Librarians can play a vital role in supporting graphic medicine by collecting and distributing graphic medicine materials and including graphic medicine in their work or instruction efforts. In this webinar, presenters will discuss where graphic medicine came from and why it is valuable, how you can start collecting graphic medicine at your library, and how you can integrate it into your work in the library. Sponsored by MLA; $65 for members / $85 for non-members.
The National Health Service Corps (NHSC) has released the 2020 Scholarship Program Application and Program Guidance. NHSC scholars are health professional students studying to become primary medical or dental providers. HRSA provides financial support to these future clinicians for up to four years and, in exchange, they commit to serve a minimum of two years in high-need, underserved communities. Scholars receive one year of financial support (up to four years) for each year of service at an NHSC-approved site. The application cycle closes on Thursday, April 23, 2020 at 7:30 PM ET.
---
MAR Postings is a comprehensive weekly news series authored by the National Network of Libraries of Medicine, Middle Atlantic Region (NNLM MAR)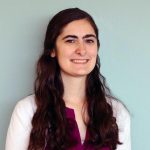 ABOUT Tessa Zindren
Email author View all posts by Tessa Zindren