Weekly Postings
Posted by Tessa Zindren on April 24th, 2020 Posted in: Weekly Postings

---
See something of interest? Please share our postings with colleagues in your institutions!
Spotlight
COVID-19 is an emerging, rapidly evolving situation.
Get the latest public health information from CDC: https://www.coronavirus.gov
Get the latest research information from NIH: https://www.nih.gov/coronavirus
Applications Due: The deadline for submitting applications to the National Network of Libraries of Medicine, Middle Atlantic Region (NNLM MAR) for health information outreach and programming projects is next week. Please submit proposals by April 30 at 12:00 PM ET.
NLM Resource Update: The new PubMed will become the default site on or after May 18, 2020. A new, yellow banner has been added to legacy PubMed to notify users of the timing.
National Network of Libraries of Medicine News
Webinar recordings available for CHES CECH – MARquee News Highlights
NIH treatment guidelines for COVID-19 Now Posted Online! – Latitudes, the Newsletter from PSR
Free Resources for Public Libraries: The Public Library Association (PLA), National Network of Libraries of Medicine (NNLM) and the All of Us Research Program (All of Us) have partnered together to create free resources for library staff to support their community's digital literacy needs. Resources include a curriculum guide for library staff to teach digital literacy by using health topics and a series of online modules designed to teach basic Internet skills. Available in English and Spanish, the modules are designed to help new internet users navigate the online world. Visit the digital health literacy page to access these resources and opportunities and more!
New on YouTube: Health Programming for Summer Reading & Virtual Engagement, April 7, 2020
NLM/NIH News
Profiles in Science: Exploring Stories of Scientific Discovery – NLM's widely appreciated online historical resource, Profiles in Science, makes available to researchers, educators, and members of the public the archival collections of prominent scientists, physicians, and other individuals who have advanced the scientific enterprise. – NLM Musings from the Mezzanine, Innovations in Health Information from the Director of the U.S. National Library of Medicine
"The World's First Public Health Emergency of International Concern" – In April 2008, vaccine research and production company Replikins released a news announcement predicting a novel flu virus outbreak was on the near horizon. While preparing vaccine for the upcoming seasonal flu season, their evolutionary research into the H1N1 genomic sequencing data showed a convergence of scenarios where H1N1 might become the leading candidate for the next expected—and overdue—pandemic with a virulence not seen since the 1918 Spanish Flu. A year later, on Saturday, April 25, 2009, under the rules of the International Health Regulations, the Director-General of the World Health Organization (WHO) declared the 2009 H1N1 outbreak a Public Health Emergency of International Concern. – Circulating Now, from the Historical Collections of the National Library of Medicine
The Challenge of Tracking COVID-19's Stealthy Spread – As our nation looks with hope toward controlling the coronavirus 2019 disease (COVID-19) pandemic, researchers are forging ahead with efforts to develop and implement strategies to prevent future outbreaks. It sounds straightforward. However, several new studies indicate that containing SARS-CoV-2—the novel coronavirus that causes COVID-19—will involve many complex challenges, not the least of which is figuring out ways to use testing technologies to our best advantage in the battle against this stealthy foe. – NIH Director's Blog
NIST and OSTP Launch Effort to Improve Search Engines for COVID-19 Research –The U.S. Department of Commerce's National Institute of Standards and Technology (NIST) and the White House Office of Science and Technology Policy (OSTP) launched a joint effort to support the development of search engines for research that will help in the fight against COVID-19. – National Library of Medicine
Subscribe to the NLM Technical Bulletin for the latest updates on NLM tools you may be using! The current issue shared that more MeSH supplementary concept records for COVID-19 were added in April.
My MedlinePlus: In the latest edition of the My MedlinePlus Newsletter you can learn about ways to improve your mental health, world immunization week, and even try a recipe for fruity french toast casserole! Subscribe to receive My MedlinePlus via email.
NLM and NNLM Educational Opportunities
NNLM and NLM classes are free and open to all. Please feel free to share our training opportunities!
April 2020
Sharing, Discovering, and Citing COVID-19 Data and Code – April 24, 2:00-3:45 PM ET – The National Library of Medicine (NLM) is hosting a free webinar for researchers to learn how to share, discover, and cite COVID-19 data and code in generalist repositories. This webinar will be available via NIH VideoCast.
Putting the Self Back in Self-Care: Wellness in the Time of COVID-19 – April 28, 12:00-1:30 PM ET – Whether you are working remotely or within the library building, COVID-19 has changed the way we work and live. In a profession where the desire to serve the public often subsumes the needs of library workers, our panelists will share strategies for self-care as well as tips for overcoming challenges related to (re)creating a work-life balance that can be done for free, remotely or in the building. This webinar is sponsored by the Greater Midwest Region (GMR).
Genetics, Genomics, and Precision Medicine – Past, Present and Future – April 28, 2:00-3:00 PM ET – Sponsored by the Southeastern Atlantic Region (SEA), this webinar will present an overview of the topics of genetics and genomics. Presenters will explore why genetics is relevant to everyday life, where it shows up, why you should care and why having a basic knowledge is important. There will be discussion of key terminology, technology supporting modern precision medicine, and the role of computing in genomics. No experience with bioinformatics computing is needed to take this class. The goal is for participants to leave comfortable talking about modern genomics and precision medicine, some key parts of its history and the future of the field.
Getting the Most Out of DOCLINE – April 29, 2:00-2:30 PM ET – This webinar will be hosted by the DOCLINE Team members from NLM and the National DOCLINE Coordination Office. The Team will provide a brief system overview including current statistics, recent enhancements, power user tips for best results, and answer user questions.
Research Symposium: Reporting, Recording, and Remembering the 1918 Influenza Epidemic – April 29, 2:00-4:00 PM ET – A public research symposium involving Virginia Tech students studying the history of data in social context through individual and collaborative primary-source research at the National Library of Medicine and elsewhere, and as part of their course Topics in the History of Data in Social Context. During the symposium, the students will present their research on various aspects of the 1918 pandemic. This symposium is sponsored by the NLM History of Medicine Division in cooperation with the National Endowment for the Humanities Office of Digital Humanities.
Dementia Awareness for Public Libraries – April 29, 3:00-4:30 PM ET – Join the Greater Midwest Region (GMR) and presenter Christine Damon (MSEd, MFCS), a gerontologist and adult educator who has trained nationally on dementia care as they introduce dementia resources, increase understanding of dementia and strategies that can be deployed to enhance communication and support for patrons with dementia and their families, and present an opportunity to contribute to our understanding of the disease by raising awareness of the All of Us Research program.
Getting Started with Information Outreach in Your Community – April 30, 2:00-3:00 PM ET – This class will provide a background in cultural competence and outreach skills as librarians make outreach efforts to underserved, underrepresented minority populations in their community. Join the Greater Midwest Region (GMR) for this class to learn more about the following topics: locating community demographics, the importance of developing relationships, the basics of building and developing community-based partnerships, recognition and acceptance of cultural differences, and the importance of cultural competency. Some basic concepts of program planning and evaluation within a culturally diverse environment will be covered as well
May 2020
Building Resilient Communities Online and In Person – May 1, 12:00-1:30 PM ET – In this webinar sponsored by the Greater Midwest Region (GMR), examine your library partnerships and community assets and learn how to empower your staff, your patrons and your community, online and in person, with tried and true tools that you can use to build a more resilient community. In this time of crisis, take an hour to pause, breathe, listen, participate and reflect along with staff at the Gail Borden Public Library District in Elgin, Illinois, an IMLS National Medal recipient.
Beyond an Apple a Day: Providing Consumer Health Information at Your Library – May 3-June 3, 2020 – This hands-on class will cover the health information seeking behavior of consumers and the role of the librarian in the provision of health information for the public. Come learn about the evolution of consumer health, health literacy and the e-patient. Participants will leave equipped with knowledge of top consumer health sites. We will discuss creative ideas for health information outreach. The class will wrap up with an opportunity to explore effective marketing approaches and develop an elevator speech.
Exploring Data Literacy Needs at Your Institution – May 6, 1:00-2:00 PM ET – Sponsored by the Southeastern/Atlantic Region (SEA), this webinar will discuss how data literacy initiatives can be integrated into different institutions. Join Theresa Burress and Emily Mann, Science Librarian and Student Success Librarian at the University of South Florida St. Petersburg, respectively, as they discuss some of the successes and challenges they experienced as they co-led a faculty learning community at their institution to start a campus conversation about data literacy.
Preprints in PubMed Central – May 8, 11:30 AM-1:00 PM ET – Join our National Training Office (NTO) and Kathryn Funk, the Program Manager for PubMed Central, to learn about the current preprint landscape and NIH Preprint Pilot and to contribute your thoughts to shaping NLM's approaches to accelerating access to research results through preprints.
How PubMed Work: An Introduction – May 11, 2:00-3:30 PM ET – Learn about what PubMed is and what's included in it. Attendees will explore how to find the original research that is the basis for a news article and we'll spend time searching for articles by a specific author and searching on a specific subject. Attendees will also do exercises to narrow results to a more specific set of results and, lastly, explore the Advanced Search Builder and search history. This class is part of the How PubMed Works series sponsored by our National Training Office (NTO).
I am…Safe Zones: Sticks and Stones LGBTQA 101 – May 13, 12:00-1:00 PM ET – What better ways to learn about sexual identities than to list out social norms, stereotypes, media images, rumors, jokes, and slang! Sponsored by the Pacific Northwest Region (PNR), this is a safe space for any and all kinds of interactive discussions regarding Lesbian, Gay, Bisexual, Transgender, and Heterosexual identities.
Making Sense of Numbers: Understanding Risks and Benefits – May 19, 2:00-3:30 PM ET – This class is a basic introduction for anyone who wants to understand how to communicate health information that involves numeracy. The purpose of this class is to understand risk and benefits from a layman's perspective and to understand that the communication of numbers must be clear and easy to understand. In this 1.5 hour class sponsored by Southeastern/Atlantic Region (SEA), participants will also be introduced to several NLM and NIH tools that will help in the development of educational materials
June 2020
New England Science Boot Camp for Librarians 2020 – June 11, 9 AM-4 PM ET – The New England Region (NER) is hosting a free virtual conference for librarians. Topics will probably include, depending on speaker availability: vaccine research & manufacture, virology, making Health Devices in non-industrial settings, IRB and human subjects research in the shifting landscape. More details will be available closer to the event date.
On-Demand Learning
Looking for self-paced learning opportunities? Check out the classes below that are available to begin at any time! You can also watch recordings from past NNLM classes on a broad range of topics.
Online Resources to Support Evidence-Based Practice on Population Health
*Please note that the class registration system requires obtaining an NNLM account prior to registration. Learn how to register for classes from the NTO.
Other Items of Interest
Job Postings:
Celebrate the Library's 220th Birthday with the LOC Collections App – Library of Congress
Coping and Caring in the Time of COVID-19 – Join the Medical Library Association for this series of free, live, online conversations! These weekly conversations for MLA members and the wider health information professional community are designed to help you address professional and personal pain points related to the current crisis. You can also share ideas for topics and presenters, or volunteer to present.
Moving Instruction Online in a Hurry! – April 28, 1:00-1:30 PM ET – Ruby L. Nugent, Health Sciences Library, University of Nevada–Las Vegas, and Brandi Tuttle, AHIP, Medical Center Library & Archives, Duke University, Durham, NC.
Supporting Oral Health in the Time of COVID-19 – May 5, 1:00-1:30 PM ET – Dental Caucus leadership members Amanda Nevius, Hirsh Health Sciences Library, Tufts University, Boston, MA; Nicole Theis-Mahon, AHIP, Health Sciences Libraries University of Minnesota–Minneapolis; and Nena Schvaneveldt, AHIP, Spencer S. Eccles Health Sciences Library, University of Utah–Salt Lake City.
Critical Appraisal of COVID-19 Research – May 12, 1:00-1:30 PM ET – Marie Ascher, Health Sciences Library, New York Medical College–Valhalla; Abraham Wheeler, AHIP, MSU Libraries, Michigan State University–East Lansing; Rachel Pinotti, AHIP, Levy Library, Icahn School of Medicine at Mount Sinai, New York, NY; and Amy Blevins, Ruth Lilly Medical Library, Indiana University School of Medicine–Indianapolis.
Overview of COVID-19 and CDC's Response to the Pandemic with a Highlight of Federal COVID-19 Resources – May 5, 2:00-3:00 PM ET -This webinar will provide an overview of COVID-19 and the CDC's public health emergency response. In addition, a highlight of Federal resources available on COVID-19 will be presented with emphasis on those resources that might be relevant to libraries and researchers. This webinar is free to attend.
Drawn to Graphic Medicine: Bringing Comics into Medical Librarianship – May 20, 2:00-3:30 PM ET – Graphic medicine, the intersection of health care and comics, has emerged over the last ten years as a growing field in the health sciences, particularly in relation to health humanities and education. Librarians can play a vital role in supporting graphic medicine by collecting and distributing graphic medicine materials and including graphic medicine in their work or instruction efforts. In this webinar, presenters will discuss where graphic medicine came from and why it is valuable, how you can start collecting graphic medicine at your library, and how you can integrate it into your work in the library. Sponsored by MLA; $65 for members / $85 for non-members.
---
MAR Postings is a comprehensive weekly news series authored by the National Network of Libraries of Medicine, Middle Atlantic Region (NNLM MAR)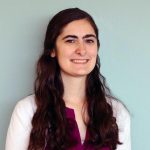 ABOUT Tessa Zindren
Email author View all posts by Tessa Zindren