Attending MisinfoCon 7.0: A Summit on Misinformation in Health Communication
Posted by Tessa Zindren on April 27th, 2020 Posted in: The MAReport
Tags: 2020 Issue 2
---
Already familiar with MisinfoCon? Skip ahead to read our top 10 takeaways from MisinfoCon 7.0.
In a digital world where information spreads around the world in seconds, the ongoing issue of misinformation deserves serious attention – especially since false, misleading, or unfounded information sometimes spreads more quickly and easily than reliable information. In 2017, three groups – The First Draft Coalition, The Nieman Foundation for Journalism at Harvard and Hacks/Hackers – joined forces to address misinformation at a summit. MisinfoCon: A Summit on Misinformation took place on the MIT campus and included lectures, interactive workshops, and facilitated conversations. The event sought to "bring together ambassadors from technology platforms, news organizations, as well as experts in social science, media literacy, policy, advocacy, cybersecurity…software developers, designers, librarians, academics and actual, honest-to-goodness 'real people' that are impacted by misinformation" (Brooks). Uniquely, this event also included a "Creative Studio," which featured live demos of relevant media tools, town hall meetings discussing approaches to misinformation, and other interactive platforms
Building on the success of this summit, several similar events have taken place around the world. The most recent iteration, MisinfoCon 7.0 in Washington, D.C., was hosted by the National Academies of Science, Engineering, and Mathematics (NASEM) and featured a diverse group of attendees including academic researchers, corporate and nonprofit representatives, government employees, and information professionals, all brought together by a shared interest in combating the particularly concerning problem of online health misinformation. This event also featured a version of the Creative Studio in the form of a Wikipedia edit-a-thon.
The NNLM MAR staff was particularly excited about MisinfoCon 7.0's focus on health misinformation. We were eager to learn what more we can do to help counter health misinformation and grateful for the opportunity to participate in important conversations about its origins, spread, and repercussions. Many of the experts at this conference focused on three major areas of health misinformation: climate change, vaccine skepticism, and the COVID-19 pandemic. Kelsey Cowles, Academic Coordinator, and Tess Wilson, Community Engagement Coordinator, were able to attend this interactive event, and put together a list of takeaways for our members.
Top 10 Takeaways:
Interested in helping NNLM combat misinformation? Join the April 2020 #CiteNLM Wikipedia Edit-a-thon!
Sources: Brooks, Jeanne, James Geary, Burt Herman, Jenny 8. Lee, Phillip Smith, and Claire Wardle. "MisinfoCon, A Summit on Misinformation, Feb 24–26, at MIT Media Lab & The Nieman Foundation for Journalism." MisinfoCon, 25 Jan. 2017, https://misinfocon.com/misinfocon-a-summit-on-misinformation-feb-24-26-at-mit-media-lab-the-nieman-foundation-for-232507bd08a6
---
Written by Kelsey Cowles, Academic Coordinator, and Tess Wilson, Community Engagement Coordinator, for the Spring 2020 edition of The MAReport quarterly newsletter.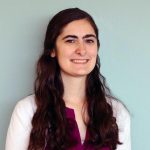 ABOUT Tessa Zindren
Email author View all posts by Tessa Zindren