Weekly Postings
Posted by Tessa Zindren on May 15th, 2020 Posted in: Weekly Postings

---
See something of interest? Please share our postings with colleagues in your institutions!
Spotlight
COVID-19 is an emerging, rapidly evolving situation.
Get the latest public health information from CDC: https://www.coronavirus.gov
Get the latest research information from NIH: https://www.nih.gov/coronavirus
Read the MAReport: This quarter, Erin Seger wrote about freely available resources on substance use disorder in her article, "Substance Use Disorder Resources."
Support Older Adults in Self Isolation with My MedlinePlus: In the latest edition of the My MedlinePlus Newsletter you can learn about how to better support older adults who are self isolating alone, including helping them to connect virtually, suggesting they take breaks from news stories, and encouraging them to stay healthy. Subscribe to receive My MedlinePlus via email.
National Network of Libraries of Medicine News
National Health Observance: Looking for tools and materials to promote Mental Health Month? Check out the NNLM Community Engagement Network's National Health Observances page for premade slides, handouts, social media blurbs, and kits that support health programming throughout the year.
Consumer Health Minute: Mental Health During a Pandemic – The Dragonfly, News from the Northwest and Beyond, by PNR
Blackstone River Valley National Heritage Corridor: Accessible Recreation and Physical Activity – NER Update
New on YouTube: Health Programming for Summer Reading & Virtual Engagement, April 7, 2020
NLM/NIH News
COVID-19 Brings Health Disparities Research to the Forefront – The coronavirus 2019 (COVID-19) pandemic has brought into sharp focus many of the troubling things that we already knew about health disparities in the United States but have failed to address. With the bright light now shining on this important issue, it is time to talk about the role research can play in reducing the disproportionate burden of COVID-19, as well as improving the health of all people in our great nation.  – NIH Director's Blog
Subscribe to the NLM Technical Bulletin for the latest updates on NLM tools you may be using! The current issue shared that the 2020AA release of the Unified Medical Language System® (UMLS) Knowledge Sources is available for download.
NLM and NNLM Educational Opportunities
NNLM and NLM classes are free and open to all. Please feel free to share our training opportunities!
May 2020
Making Sense of Numbers: Understanding Risks and Benefits – May 19, 2:00-3:30 PM ET – This class is a basic introduction for anyone who wants to understand how to communicate health information that involves numeracy. The purpose of this class is to understand risk and benefits from a layman's perspective and to understand that the communication of numbers must be clear and easy to understand. In this 1.5 hour class sponsored by the Southeastern/Atlantic Region (SEA), participants will also be introduced to several NLM and NIH tools that will help in the development of educational materials.
How PubMed Work: An Introduction – May 21, 2:00-3:30 PM ET – Learn about what PubMed is and what's included in it. Attendees will explore how to find the original research that is the basis for a news article and we'll spend time searching for articles by a specific author and searching on a specific subject. Attendees will also do exercises to narrow results to a more specific set of results and, lastly, explore the Advanced Search Builder and search history. This class is part of the How PubMed Works series sponsored by our National Training Office (NTO).
Introduction to Mindfulness: Nourishing Ourselves in These Times – May 27, 2:00-3:00 PM ET – In light of the COVID crisis, this Zoom presentation blends learning, participant sharing and brief practices: straw breathing, gentle stretching, guided meditation, silent sit and gratitude. Emphasis is on strengthening our collective immune system and our responsibility (response+ability) to sharpen self-regulation skills in service to the Greater Good.
Braving the Elements: PubChem Resources to Weather Any Situation – May 27, 3:00-4:00 PM ET –  Join the Pacific Northwest Region (PNR) and Rana Morris, PhD, NCBI Customer Experience team member and Team Lead for Educational Programs, for this webinar, which will provide an overview of PubChem's key features.
How PubMed Work: ATM – May 28, 2:00-3:30 PM ET – Attend this webinar to learn how PubMed uses Automatic Term Mapping (ATM) to map your keyword searches to the controlled vocabulary of the MeSH database. Learn how ATM lets you search PubMed effectively with keywords. Attendees will also look at the automatic explosion feature, what is and isn't included in Search Details. Attendees will explore ways to search by author name and how to search for phrases in PubMed. This class is part of the How PubMed Works series sponsored by our National Training Office (NTO).
June 2020
From Beyond our Borders: Providing Multilingual and Multicultural Health Information – June 2, 2:00-3:00 PM ET – Join the Southeastern/Atlantic Region (SEA) for this one-hour webinar that will provide a basic introduction to foreign-born populations. The presentation will start with some background data about immigrants, refugees, and asylum seekers. Then, it will briefly touch on concepts related to cultural competence and humility and how to integrate them into your work. Finally, attendees will review the CDC's Refugee Health Profiles, HHS's Office of Minority Health, and the National Library of Medicine's MedlinePlus and HealthReach.
Beyond an Apple a Day: Providing Consumer Health Information at Your Library – June 8-July 3, 2020 – This hands-on class sponsored by MidContinental Region (MCR) will cover the health information seeking behavior of consumers and the role of the librarian in the provision of health information for the public.  Come learn about the evolution of consumer health, health literacy and the e-patient. Participants will discuss creative ideas for health information outreach and leave equipped with knowledge of top consumer health sites. The class will wrap up with an opportunity to explore effective marketing approaches and develop an elevator speech.
New England Science Boot Camp for Librarians 2020 – June 11, 9:00 AM-4:00 PM ET – The New England Region (NER) is hosting a free virtual conference for librarians. Topics will probably include, depending on speaker availability: vaccine research & manufacture, virology, making Health Devices in non-industrial settings, IRB and human subjects research in the shifting landscape. More details will be available closer to the event date.
Boost Box: Consumer Health Data Literacy – June 11, 3:00-4:00 PM ET – Data Literacy includes the ability to read, work with, analyze, and argue with data as a part of a larger questioning process – a critical skill in today's world. Join the Middle Atlantic Region (MAR) and experts from the Western Pennsylvania Regional Data Center to explore data literacy concepts, the role of libraries and data literacy, examples of reliable health data resources, and resources for facilitating your own data literacy program. This training is introductory and all skill levels are welcome.
From Problem to Prevention: Evidence-Based Public Health – June 24, 2:00-3:00 PM ET – Curious about evidence-based public health (EBPH) but not sure where to start? Join the New England Region (NER) for this class, which will explain the basics of evidence-based public health (EBPH) and highlight essentials of the EBPH process such as identifying the problem, forming a question, searching the literature, and evaluating the intervention.  The purpose of this class is to provide an introduction to the world of evidence based public health and to give those already familiar with EBPH useful information that can be applied in their practices.
On-Demand Learning
Looking for self-paced learning opportunities? Check out the classes below that are available to begin at any time! You can also watch recordings from past NNLM classes on a broad range of topics.
*Please note that the class registration system requires obtaining an NNLM account prior to registration. Learn how to register for classes from the NTO.
Other Items of Interest
Job Postings:
On-demand webinars available from the Public Library Association (PLA) – On-demand webinars are archived recordings of previous PLA webinars available 24/7 for viewing at your convenience. Library staff who find themselves with extra time to learn during the COVID-19 crisis have reached out to PLA about educational opportunities. Whenever possible, PLA has provided resources at low or no cost to PLA members and others working in public libraries.
Drawn to Graphic Medicine: Bringing Comics into Medical Librarianship – May 20, 2:00-3:30 PM ET – Graphic medicine, the intersection of health care and comics, has emerged over the last ten years as a growing field in the health sciences, particularly in relation to health humanities and education. Librarians can play a vital role in supporting graphic medicine by collecting and distributing graphic medicine materials and including graphic medicine in their work or instruction efforts. In this webinar, presenters will discuss where graphic medicine came from and why it is valuable, how you can start collecting graphic medicine at your library, and how you can integrate it into your work in the library. Sponsored by MLA; $65 for members / $85 for non-members.
Equal Access for Every Ability – June 2, 2:00-3:00 PM ET – The mission of every public library centers around providing access to information and services to everyone who visits its branches; but increasingly patrons are interacting with libraries through apps, social media, and websites. Is your library's digital front door as easy to enter as your physical one? Are there virtual obstacles that make your library less inviting to visitors with limited abilities? Sponsored by PLA; $43 for PLA members/ $59 for non-members/ $129 for groups.
Critical Appraisal of Systematic Reviews and Meta-Analyses – June 23, 2:00-3:30 PM ET – Systematic reviews and meta-analyses are at the top of evidence pyramids, but not all are high in quality. Learn the steps of critically evaluating these types of review articles and gain tips on teaching critical appraisal in small and large group settings. Sponsored by MLA; $65 for members / $85 for non-members.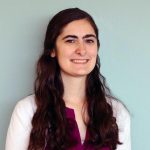 ABOUT Tessa Zindren
Email author View all posts by Tessa Zindren