Bringing Health Programming into Public Libraries
Posted by Tessa Zindren on May 18th, 2020 Posted in: The MAReport
Tags: 2020 Issue 2
---
The All of Us Research Program (All of Us) is seeking one million or more people from across the U.S. to help speed up medical research. People who join will share information about their health, habits, and what it's like where they live. By looking for patterns, researchers will learn more about what affects people's health. The National Library of Medicine and All of Us have teamed up to improve the public's access to health information and provide awareness of All of Us to communities that are Underrepresented in Biomedical Research by partnering with libraries across the United States.
Here in the Middle Atlantic Region (MAR), we have the privilege of working closely with many public libraries each year. With our support, these institutions promote reliable health information resources through programming and outreach. With every new round of funding, we are astounded at the capability of these dedicated libraries to provide such a wide array of quality programming.
However, from our own experience as public librarians, we know that a single library's capacity is finite, as is that of library staff. We understand that adding health information programming to pre-existing responsibilities can be a lot to ask from staff who might need to create entirely new curricula, who likely are not experts in these specific topics, and who certainly have full schedules already!
In an effort to lessen that burden on our library partners and continue to raise awareness of the All of Us Research Program and MedlinePlus, MAR staff designed a new award last year—the Health Programing in Public Libraries Award. Unlike outreach awards in previous years, this one was aimed specifically at community-based organizations with a public health focus. With NNLM funds, these organizations could bring their already-established quality health programming to public libraries in their area of expertise. This way, we could simultaneously bring new health programs into public libraries, support community-based organizations, and continue to raise awareness of All of Us in public libraries. We funded ten such projects last year, and have highlighted three of them in this article:
Eat, Move & Live in Balance is an extension of the Wellness for Everybody initiative. The goal of the program is to address the need for nutritional education and fitness engagement to help decrease the health disparities in the African American community. As part of this project, Audra Anusionwu led a series of fitness and healthy eating programs at several locations of the Free Library of Philadelphia. Learn more about BeautiFitStrong on their website and social media.
The Health College Ambassador Program stems from NIH findings that demonstrate the success of community ambassadorial projects. This uses MedlinePlus and NIH's All of Us Research Program as platforms to educate the community about mental health awareness and prevention. These ambassadors worked closely with two public libraries in the Dauphin County Library System in the Greater Harrisburg Area of Pennsylvania to engage with a target population of African American women from ages 18-49. Learn more about Black Girl Health on their website and social media.
LGBT community members who were assigned female at birth are significantly less likely to be up to date with cervical Pap tests, as compared to the national average (2018 Pennsylvania LGBT Health Needs Assessment). Bradbury-Sullivan LGBT Community Center partnered with public libraries in the Greater Lehigh Valley Area in Pennsylvania to promote their transgender-inclusive campaign: "If You've Got It, Pap It!" Through these workshops and informational sessions, staff promoted cervical Pap tests to community members who need them. Learn more about Bradbury-Sullivan LGBT Community Center on their website and social media. (And look forward to a future post from Bradbury-Sullivan's staff!)
Want to learn more about raising awareness of All of Us or hosting health programs in your library? Michael Balkenhol can be reached at mab602@pitt.edu and Tess Wilson can be reached at tesswilson@pitt.edu.
Thanks!
Tess and Michael
---
Written by Tess Wilson, Community Engagement Coordinator, and Michael Balkenhol, Health Programming Coordinator, for the Spring 2020 edition of The MAReport quarterly newsletter.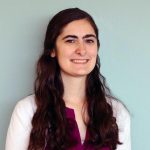 ABOUT Tessa Zindren
Email author View all posts by Tessa Zindren