Weekly Postings
Posted by Tessa Zindren on June 3rd, 2020 Posted in: Weekly Postings

---
See something of interest? Please share our postings with colleagues in your institutions!
Spotlight
COVID-19 is an emerging, rapidly evolving situation.
Get the latest public health information from CDC: https://www.coronavirus.gov
Get the latest research information from NIH: https://www.nih.gov/coronavirus
Celebrate Men's Health Month: The HHS Office of Minority Health (OMH) is raising awareness for men's health by promoting the the Five Plays for Men's Health to encourage men and their families to practice and implement healthy decisions and habits. The plays will highlight the importance of heart health, daily exercise, regular check-ups, smoking dangers and mental health. Visit the Men's Health Month webpage for the Five Plays for Men's Health, downloadable materials and access to men's health resources.
Share your story with us! NNLM MAR is always interested in learning about health outreach projects and activities that are happening in Pennsylvania, New York, New Jersey and Delaware.  Currently, we would love to hear about how you are connecting with your patrons and/or community members during the COVID-19 pandemic. Blog submissions must be a minimum of 200 words (preferably in 3 paragraphs).
National Network of Libraries of Medicine News
A Library-based Data Retrieval and Management Training Program for Clinical Researchers – Midwest Matters
Trusted Resources for Caregivers – Latitudes, the Newsletter from PSR
New on YouTube: Health Programming for Summer Reading & Virtual Engagement, April 7, 2020
NLM/NIH News
Subscribe to the NLM Technical Bulletin for the latest updates on NLM tools you may be using! The current issue announced the full transition to the new and improved PubMed.
NLM and NNLM Educational Opportunities
NNLM and NLM classes are free and open to all. Please feel free to share our training opportunities!
June 2020
Beyond an Apple a Day: Providing Consumer Health Information at Your Library – June 8-July 3, 2020
When People are Data: How Medical History Matters for Our Digital Age – June 9, 2:00-3:00 PM ET
New England Science Boot Camp for Librarians 2020 – June 11, 9:00 AM-4:00 PM ET
Library responses to COVID-19: Impacts on Ongoing Low-Morale Experiences – June 11, 12:00-1:00 PM ET
Boost Box: Consumer Health Data Literacy – June 11, 3:00-4:00 PM ET
From Problem to Prevention: Evidence-Based Public Health – June 24, 2:00-3:00 PM ET
July 2020
Getting Started with Information Outreach in your Community: An Introduction – July 9, 1:00-2:00 PM ET
Beyond an Apple a Day: Providing Consumer Health Information at Your Library – July 10-August 7, 2020
Fostering Mutuality: How One Library Prepared for the Opioid Crisis – July 14, 12:00-1:00 PM ET
I am … Safe Zone: Gender This – July 15, 12:00-1:00 PM ET
On-Demand Learning
Looking for self-paced learning opportunities? Check out the classes below that are available to begin at any time! You can also watch recordings from past NNLM classes on a broad range of topics.
*Please note that the class registration system requires obtaining an NNLM account prior to registration. Learn how to register for classes from the NTO.
Other Items of Interest
Job Postings:
AHRQ's Signature Data Resources Poised to Inform the Battle against COVID-19 – AHRQ Views
On-demand webinars available from the Public Library Association (PLA)
Everything You Ever Wanted to Know about Peer Review: For Reviewers and Authors – June 3, 2:00-3:30 PM ET – Sponsored by MLA; $65 for members / $85 for non-members.
Racism: The Ultimate Underlying Condition – June 9, 2:00-3:30 PM ET – This webinar is sponsored by the American Public Health Association (APHA) and is free to attend.
Critical Appraisal of Systematic Reviews and Meta-Analyses – June 23, 2:00-3:30 PM ET – Sponsored by MLA; $65 for members / $85 for non-members.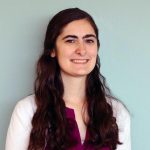 ABOUT Tessa Zindren
Email author View all posts by Tessa Zindren