African American Health and Anti-Racist Resources
Posted by Tessa Zindren on June 10th, 2020 Posted in: The MAReport
Tags: 2020 Issue 2
---
This article was adapted from Latitudes, the Newsletter from PSR.
In light of recent events including police brutality and ensuing protests, the staff at the National Network of Libraries of Medicine, Middle Atlantic Region, stand with the African American community. In this article, you will find resources related to recent funded projects, African American mental health, cultural competency, NLM African American and race history, racism in science, and PubMed Central articles about police brutality and African American health.
We support this statement from the African American Medical Library Alliance:
We are hurting, frustrated and our emotions are raw.

The cumulative toll of microaggressions, institutional racism, police brutality, and state-sanctioned violence coupled with the emotional labor of navigating a predominantly white profession is exhausting. We are tired of not being seen, heard, included, or appreciated for the value that our unique voices, experiences and perspectives bring to the narrative.

We appreciate the sentiments of our fellow caucuses and colleagues throughout the Medical Library Association. Collectively, we share community with other marginalized members who live in dread that the color of their skin, race and ethnicity, gender and gender identity, sexual orientation, socioeconomic status, political beliefs, language, culture, nationality, age, ability status, and religion make them targets of violence and possibly death.

We are committed to using our collective voices in bringing about change in the profession and the Association.

"We will have to repent in this generation not merely for the vitriolic words and actions of the bad people but for the appalling silence of the good people." — Dr. Martin Luther King, Jr.
______________________________
Kelsa Bartley, Chair
Michael S. Fitts, Chair-Elect
Shenita Peterson, Immediate Past Chair
Tara Douglas-Williams, AHIP, National Program Committee, Co-Chair 2021
Shannon Jones, AHIP, Caucus Mentor
Beverly Murphy, AHIP, FMLA, MLA Past President
Tamara Nelson, AHIP, MLA Information Services Domain Hub Chair
Aidy Weeks, AHIP, Virtual Engagement Committee
Recent NNLM MAR Funded Projects
NNLM MAR encourages BIPOC-led organizations in NY, NJ, PA and DE to apply for funding. Contact us to learn more.
African American Mental Health Resources
Cultural Competency
NLM African American and Race History
Racism and Science
PubMed Central Articles
---
Adapted & written by Kate Flewelling, Executive Director, for the Spring 2020 edition of The MAReport quarterly newsletter.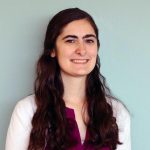 ABOUT Tessa Zindren
Email author View all posts by Tessa Zindren