Introducing the NNLM Public Health Webinar Series!
Posted by Tessa Zindren on June 18th, 2020 Posted in: Education, Health Professionals, Public Health

---
The goal of the National Network of Libraries of Medicine (NNLM) is to advance the progress of medicine and improve public health by providing U.S. health professionals, including public health professionals, with equal access to biomedical information. NNLM's new public health webinar series aims to fulfill NNLM's mission through regular training on a range of health information topics relevant to the public health workforce.
As the Public Health Foundation states, "a well-prepared public health workforce is the foundation of a healthy community"1. Through this new webinar series, NNLM hopes to address the 2014 Core Competencies for Public Health Professionals related to the need for a public health workforce that is competent in locating health information and using data resources.
If you're a public health professional, mark your calendar for the second Wednesday of every other month from 2:00-2:45 PM EST starting July 8th. We hope you'll join us to learn about topics such as data in community health assessment and finding health information related to emergency preparedness. More topics will be announced soon. If you're interested in continuing education, every webinar offered as part of this series will offer .75 CECH for Certified Health Education Specialists!
Our first webinar, Introduction to Community Needs Assessment: Finding the Data, will discuss health information and data as it relates to community health assessment. Our guest speaker, Dr. Robert Martiniano, will highlight reasons for conducting a community health assessment, the parties involved, and how to define a target community. The focus of this session will be identifying data issues and locating primary and secondary data to best describe the health of your community. You'll also learn about prioritizing and contextualizing your findings once you've collected your data.
References:
Public Health Foundation (n.d.). Workforce Development. Retrieved from: http://www.phf.org/focusareas/workforcedevelopment/Pages/default.aspx
---
Written by Erin Seger, Health Professions Coordinator.
If you want to learn more about the National Network of Libraries of Medicine in your area, find your region on our website.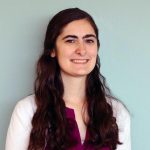 ABOUT Tessa Zindren
Email author View all posts by Tessa Zindren