Weekly Postings
Posted by Tessa Zindren on June 19th, 2020 Posted in: Weekly Postings

---
See something of interest? Please share our postings with colleagues in your institutions!
Spotlight
COVID-19 is an emerging, rapidly evolving situation.
Get the latest public health information from CDC: https://www.coronavirus.gov
Get the latest research information from NIH: https://www.nih.gov/coronavirus
Changes in 2021-2026 NNLM Cycle: The National Library of Medicine has issued the Funding Opportunity Announcement (FOA) for the NNLM. There are some big changes, including: 1) The number of regions will be reduced from eight (8) to seven (7). The current Middle Atlantic Region will be divided among Region 1 (Delaware, Kentucky, Maryland, New Jersey, North Carolina, Pennsylvania, Virginia, West Virginia, and the District of Columbia) and Region 7 (Connecticut, Massachusetts, Maine, New Hampshire, New York, Rhode Island, and Vermont). 2) A name change: NNLM now stands for the Network of the National Library of Medicine. Additional information can be found in the NNLM Organizational Workbook.
Commemorating Juneteenth: Friday, June 19 is the annual celebration which commemorates the 1865 emancipation of the last enslaved African Americans in the Confederate States of America. Read NNLM MAR's article, "African American Health and Anti-Racist Resources", to find resources related to recent funded projects, African American mental health, cultural competency, NLM African American and race history, racism in science, and PubMed Central articles about police brutality and African American health. You can also visit the new online portal from the National Museum of African American History and Culture (NMAAHC) called Talking About Race, which is designed for individuals, families, and communities to explore issues of race, racism, and racial identity.
Summer Reading and Citizen Science: Interested in co-hosting a virtual event about a Citizen Science project with SciStarter and NNLM? Get in touch by filling out our interest form. We have limited opportunities connected to summer reading, but filling out the sign-up form also signals your willingness for future engagement in the coming months.
Network of the National Library of Medicine News
Find Trusted Health Information in Spanish for Your Patrons / Encuentre Información de Salud Confiable en Español para Sus Usuarios – MCR News
Introducing the NNLM Public Health Webinar Series! – MARquee News Highlights
Healthy Wise County – Blogadillo, News from SCR
NLM/NIH News
Subscribe to the NLM Technical Bulletin for the latest updates on NLM tools you may be using! The current issue announced the NIH preprint pilot to provide early access to COVID-19 research.
NLM and NNLM Educational Opportunities
NNLM and NLM classes are free and open to all. Please feel free to share our training opportunities!
June 2020
Searching LactMed and LiverTox for Drug Effects – June 23, 1:00-2:00 PM ET
From Problem to Prevention: Evidence-Based Public Health – June 24, 2:00-3:00 PM ET
July 2020
Food for Thought: Exploring Nutrition Information Resources (July 2020) – July 6-July 31, 2020
Introduction to Community Needs Assessment: Finding the Data – July 8, 2:00-2:45 PM ET
Getting Started with Information Outreach in your Community: An Introduction – July 9, 1:00-2:00 PM ET
Beyond an Apple a Day: Providing Consumer Health Information at Your Library – July 10-August 7, 2020
Fostering Mutuality: How One Library Prepared for the Opioid Crisis – July 14, 12:00-1:00 PM ET
How PubMed Works: Introduction – July 14, 2:00-3:30 PM ET
I am … Safe Zone: Gender This – July 15, 12:00-1:00 PM ET
Using the Community Tool Box to support health education and health promotion efforts – July 15, 4:00-5:00 PM ET
Food Literacy for Families, Libraries, and Communities: South Carolina Read Eat Grow – July 16, 1:00-2:00 PM ET
From A(ddiction) to Z(its): Supporting Teens with Health Information – July 16, 3:00-4:00 PM ET
Health Issues in the Headlines: Learning to Read Between the Lines – July 20-August 14, 2020
How PubMed Works: MeSH – July 21, 2:00-3:30 PM ET
How PubMed Works: ATM – July 23, 2:00-3:30 PM ET
On-Demand Learning
Looking for self-paced learning opportunities? Check out the classes below that are available to begin at any time! You can also watch recordings from past NNLM classes on a broad range of topics.
*Please note that the class registration system requires obtaining an NNLM account prior to registration. Learn how to register for classes from the NTO.
Other Items of Interest
Job Postings:
AHRQ Health Literacy Funding Opportunity
On-demand webinars available from the Public Library Association (PLA)
Critical Appraisal of Systematic Reviews and Meta-Analyses – June 23, 2:00-3:30 PM ET – Sponsored by MLA; $65 for members / $85 for non-members.
Dismantling Institutional Racism in your Library: From Theory to Practice – June 24, 2:00-3:00 PM ET – Sponsored by Niche Academy.
Find the Evidence-Based Practice (EBP) Search Strategy That Works for You – July 8, 2:00-3:30 PM ET – Sponsored by MLA; $65 for members / $85 for non-members.
Philadelphia FIGHT's HIV Prevention & Education Virtual Conference – June 1-June 30, 2020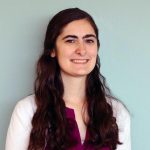 ABOUT Tessa Zindren
Email author View all posts by Tessa Zindren