Weekly Postings
Posted by Tessa Zindren on June 26th, 2020 Posted in: Weekly Postings

---
See something of interest? Please share our postings with colleagues in your institutions!
Spotlight
COVID-19 is an emerging, rapidly evolving situation.
Get the latest public health information from CDC: https://www.coronavirus.gov
Get the latest research information from NIH: https://www.nih.gov/coronavirus
Introducing the NNLM Public Health Webinar Series: This new webinar series includes regular training on a range of health information topics relevant to the public health workforce. If you're a public health professional, mark your calendar for the second Wednesday of every other month from 2:00-2:45 PM EST starting July 8, 2020. Join us to learn about topics such as data in community health assessment and finding health information related to emergency preparedness. More topics will be announced soon!
Reducing Your Risk of Alzheimer's Disease with My MedlinePlus: In the latest edition of the My MedlinePlus Newsletter you can learn about how to reduce your risk of Alzheimer's disease, give your eyes a break, recognize Lyme disease, and more!
Network of the National Library of Medicine News
Upcoming CHES Continuing Education Opportunities – MARquee News Highlights
Funding Spotlight: Modeling Responsive Librarianship in a Pediatric Behavioral Health Facility – SEA Currents
Lyme Disease: A Community-Based Citizen Education Project – Midwest Matters, from GMR
African-American/Black Experiences and Anti-Racism in Graphic Medicine – NER Update
Join the RD3 Content Advisory Board – SEA Currents
New on YouTube: Boost Box: Consumer Health Data Literacy, June 11, 2020
NLM/NIH News
Subscribe to the NLM Technical Bulletin for the latest updates on NLM tools you may be using! The current issue addressed the recent transition to the new PubMed.
NLM and NNLM Educational Opportunities
NNLM and NLM classes are free and open to all. Please feel free to share our training opportunities!
July 2020
Introduction to Community Needs Assessment: Finding the Data – July 8, 2:00-2:45 PM ET
Getting Started with Information Outreach in your Community: An Introduction – July 9, 1:00-2:00 PM ET
Beyond an Apple a Day: Providing Consumer Health Information at Your Library – July 10-August 7, 2020
Fostering Mutuality: How One Library Prepared for the Opioid Crisis – July 14, 12:00-1:00 PM ET
How PubMed Works: Introduction – July 14, 2:00-3:30 PM ET
NNLM Reading Club Presents… The Digital Doctor in the Age of COVID-19 – July 14, 3:00-4:00 PM ET
I am … Safe Zone: Gender This – July 15, 12:00-1:00 PM ET
Using the Community Tool Box to support health education and health promotion efforts – July 15, 4:00-5:00 PM ET
Food Literacy for Families, Libraries, and Communities: South Carolina Read Eat Grow – July 16, 1:00-2:00 PM ET
From A(ddiction) to Z(its): Supporting Teens with Health Information – July 16, 3:00-4:00 PM ET
Health Issues in the Headlines: Learning to Read Between the Lines – July 20-August 14, 2020
How PubMed Works: MeSH – July 21, 2:00-3:30 PM ET
How PubMed Works: ATM – July 23, 2:00-3:30 PM ET
Mino Izhiwebzi ("Good Health") – July 29, 2:00-3:00 PM ET
August 2020
Health and Wellness @ the Library: The Essentials of Providing Consumer Health Services – August 3-August 28, 2020
Roles for Medical Librarians in Graphic Medicine: Discovery, Access, and Beyond – August 5, 2:00-3:00 PM ET
I am … Safe Zone: Messages I Learned – August 12, 12:00-1:00 PM ET
On-Demand Learning
Looking for self-paced learning opportunities? Check out the classes below that are available to begin at any time! You can also watch recordings from past NNLM classes on a broad range of topics.
*Please note that the class registration system requires obtaining an NNLM account prior to registration. Learn how to register for classes from the NTO.
Other Items of Interest
Job Postings:
Community Engagement Librarian,  Network of the National Library of Medicine, Pacific Southwest Region, Los Angeles, CA
Director, Smithsonian Libraries and Archives, Smithsonian Institution, Washington, D.C.
Data Services & Research Impact Librarian, Donald and Barbara Zucker School of Medicine at Hofstra/Northwell, Hempstead, NY
AHRQ Health Literacy Funding Opportunity
On-demand webinars available from the Public Library Association (PLA)
Find the Evidence-Based Practice (EBP) Search Strategy That Works for You – July 8, 2:00-3:30 PM ET – Sponsored by MLA; $65 for members / $85 for non-members.
A Path to Reproductive Justice: Research, Practice and Policies – July 14, 2:00-3:30 PM ET – Sponsored by the American Public Health Association (APHA).
Philadelphia FIGHT's HIV Prevention & Education Virtual Conference – June 1-June 30, 2020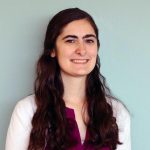 ABOUT Tessa Zindren
Email author View all posts by Tessa Zindren