Weekly Postings
Posted by Tessa Zindren on July 10th, 2020 Posted in: Weekly Postings

---
See something of interest? Please share our postings with colleagues in your institutions!
Spotlight
COVID-19 is an emerging, rapidly evolving situation.
Get the latest public health information from CDC: https://www.coronavirus.gov
Get the latest research information from NIH: https://www.nih.gov/coronavirus
New Funding Opportunity: The Network of the National Library of Medicine, Middle Atlantic Region (NNLM MAR) invites applications to support health programming for public library patrons in New York, New Jersey, Pennsylvania and Delaware. The purpose of the Health Programming in Public Libraries Award is to fund health programs for public library patrons that incorporate MedlinePlus and information about the All of Us Research Program. Read the full Request for Proposals for more details.
Support National Minority Mental Health Awareness Month: During National Minority Mental Health Awareness Month in July, the HHS Office of Minority Health (OMH) will continue to highlight its free and accredited e-learning program: Improving Cultural Competency for Behavioral Health Professionals. This program is part of OMH's Think Cultural Health E-learning courses, which are developed to help health professionals develop the knowledge and skills to deliver culturally and linguistically appropriate services. Visit OMH's web page for more information and resources.
Register for the Institute for Healthcare Advancement (IHA) Virtual Health Literacy Conference: The theme for this year's conference is "Health Equity and Disparities in the Time of COVID-19." The conference will include stories, insights, and conversations that promote a greater understanding of the pandemic's disproportionate effect on select populations. Continuing Education Credits will be offered for attending, including up to 19.5 contact hours by the Medical Library Association (MLA) and up to 19.5 total Category I continuing education contact hours (CECH) for Certified Health Education Specialists (CHES) and/or Master Certified Health Education Specialists (MCHES). Registration is free.
Network of the National Library of Medicine News
Member Spotlight: Why Meharry Medical College Library is Open During COVID-19 – SEA Currents
Funding Spotlight: La Casa de la Salud – SEA Currents
Empowering High Schoolers to Pursue Public Health Research in Mansfield, Ohio – Midwest Matters, from GMR
Understanding Racism and Health with the NNLM Reading Club: The NNLM Reading Club July 2020 selections focus on the topic of Racism and Health, with special attention to Black maternal health. The three selections explore motherhood through the experiences of Black women in different ways. NNLM encourages you to use one of them to start a conversation about racism and health or keep an existing discussion going. You'll find the discussion guides, book & author information and more on the NNLM Reading Club's Racism and Health page.
New on YouTube: Boost Box: Consumer Health Data Literacy, June 11, 2020
NLM/NIH News
Subscribe to the NLM Technical Bulletin for the latest updates on NLM tools you may be using! The July 2020 issue is now available.
NLM and NNLM Educational Opportunities
NNLM and NLM classes are free and open to all. Please feel free to share our training opportunities!
July 2020
Fostering Mutuality: How One Library Prepared for the Opioid Crisis – July 14, 12:00-1:00 PM ET
NNLM Reading Club Presents… The Digital Doctor in the Age of COVID-19 – July 14, 3:00-4:00 PM ET
I am … Safe Zone: Gender This – July 15, 12:00-1:00 PM ET
Using the Community Tool Box to support health education and health promotion efforts – July 15, 4:00-5:00 PM ET
Food Literacy for Families, Libraries, and Communities: South Carolina Read Eat Grow – July 16, 1:00-2:00 PM ET
From A(ddiction) to Z(its): Supporting Teens with Health Information – July 16, 3:00-4:00 PM ET
How PubMed Works: ATM – July 23, 2:00-3:30 PM ET
Part 1: Citizen Science in the Academic Library – July 24, 3:00-4:00 PM ET
Mino Izhiwebzi ("Good Health") – July 29, 2:00-3:00 PM ET
Part 2: Citizen Science in the Academic Library – July 31, 3:00-4:00 PM ET
August 2020
Roles for Medical Librarians in Graphic Medicine: Discovery, Access, and Beyond – August 5, 2:00-3:00 PM ET
Creating Personal Protective Equipment (PPE) for Front Line Workers: One Way Libraries Can Contribute to the Pandemic Response – August 12, 11:00 AM-12:00 PM ET
I am … Safe Zone: Messages I Learned – August 12, 12:00-1:00 PM ET
From Beyond our Borders: Providing Multilingual and Multicultural Health Information – August 28-September 25, 2020
On-Demand Learning
Looking for self-paced learning opportunities? Check out the classes below that are available to begin at any time! You can also watch recordings from past NNLM classes on a broad range of topics.
Online Resources to Support Evidence-Based Practice on Population Health
*Please note that the class registration system requires obtaining an NNLM account prior to registration. Learn how to register for classes from the NTO.
Other Items of Interest
Job Postings:
Guest Post – The Covid Infodemic and the Future of the Communication of Science – The Scholarly Kitchen
On-demand webinars available from the Public Library Association (PLA)
When Good Intentions Aren't Enough: How Racism Persists in Today's Workplaces – July 13, 1:00-2:00 PM – Sponsored by the University of Colorado Denver.
A Path to Reproductive Justice: Research, Practice and Policies – July 14, 2:00-3:30 PM ET – Sponsored by the American Public Health Association (APHA).
Doing Our Jobs in the Time of COVID-19: Facilities and Personnel Management While Your Library Is Closed, Open, Reopening, or Somewhere In-Between – Sponsored by MLA.
MLA 2020 Virtual Conference and Exhibits – July 27-August 14, 2020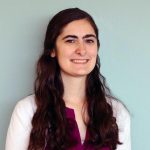 ABOUT Tessa Zindren
Email author View all posts by Tessa Zindren