Weekly Postings
Posted by Tessa Zindren on July 24th, 2020 Posted in: Weekly Postings

---
See something of interest? Please share our postings with colleagues in your institutions!
Spotlight
COVID-19 is an emerging, rapidly evolving situation.
Get the latest public health information from CDC: https://www.coronavirus.gov
Get the latest research information from NIH: https://www.nih.gov/coronavirus
Funding Available: The Network of the National Library of Medicine, Middle Atlantic Region (NNLM MAR) invites applications to support health programming for public library patrons in New York, New Jersey, Pennsylvania and Delaware. The purpose of the Health Programming in Public Libraries Award is to fund health programs for public library patrons that incorporate MedlinePlus and information about the All of Us Research Program. Read the full Request for Proposals for more details. The deadline to submit is July 31 at noon ET. 
Summer Reading Meets Citizen Science: The new summer series "Summer Reading Meets Citizen Science," presented by NNLM and SciStarter.org, helps keep students, adults, and families engaged with reading and research to prevent "summer slide" learning loss. All events are online, open to the public, and free to attend. Registration details about each of the events can be found on the SciStarter website.
Network of the National Library of Medicine News
Share your story with us! NNLM MAR is always interested in learning about health outreach projects and activities that are happening in Pennsylvania, New York, New Jersey and Delaware. Currently, we would love to hear about how you are connecting with your patrons and/or community members during the COVID-19 pandemic. Blog submissions must be a minimum of 200 words (preferably in 3 paragraphs).
New State Profiles and Data Dashboard Available! The NNLM Evaluation Office is pleased to announce the launch of new state profiles and data visualizations to the nnlm.gov site. These live visualizations place data on a map, and allow filtering and interactive exploration in a geographic context.
New on YouTube: Introduction to Community Needs Assessment: Finding the Data, July 8, 2020
NLM/NIH News
Subscribe to the NLM Technical Bulletin for the latest updates on NLM tools you may be using! The July 2020 issue features how to create RSS feeds in PubMed.
NLM and NNLM Educational Opportunities
NNLM and NLM classes are free and open to all. Please feel free to share our training opportunities!
July 2020
Part 1: Citizen Science in the Academic Library – July 24, 3:00-4:00 PM ET
Mino Izhiwebzi ("Good Health") – July 29, 2:00-3:00 PM ET
Part 2: Citizen Science in the Academic Library – July 31, 3:00-4:00 PM ET
August 2020
PolicyMap Morning Session – August 5, 11:00 AM-12:00 PM ET
Roles for Medical Librarians in Graphic Medicine: Discovery, Access, and Beyond – August 5, 2:00-3:00 PM ET
PolicyMap Afternoon Session – August 6, 3:00-4:00 PM ET
Creating Personal Protective Equipment (PPE) for Front Line Workers: One Way Libraries Can Contribute to the Pandemic Response – August 12, 11:00 AM-12:00 PM ET
I am … Safe Zone: Messages I Learned – August 12, 12:00-1:00 PM ET
NLM Resources for Images – August 18, 1:00-2:00 PM ET
Bioinformatics and Biology Essentials For Librarians: Databases, Tools, and Clinical Applications – August 24-December 11, 2020
Reaching the Hard to Reach: Empowering Community Members to Think Differently & Embrace Teens with SUD and Mental Health Challenges – August 25, 1:00-2:30 PM ET
From Beyond our Borders: Providing Multilingual and Multicultural Health Information – August 28-September 25, 2020
On-Demand Learning
Looking for self-paced learning opportunities? Check out the classes below that are available to begin at any time! You can also watch recordings from past NNLM classes on a broad range of topics.
*Please note that the class registration system requires obtaining an NNLM account prior to registration. Learn how to register for classes from the NTO.
Other Items of Interest
Job Postings:
Celebrate ADA30 (1990-2020) and ADA Anniversary (July 26, 2020) – ADA National Network
REopening Archives, Libraries and Museums: Materials Testing and Resource Overview – August 4, 3:00-4:30 PM ET – Sponsored by WebJunction.
Excellence in Library Programming Award Presents: We Are the Alexandria Library Sit-In – August 5, 2:00-3:00 PM ET – Sponsored by Programming Librarian.
Systematic Searching: Improving Effectiveness and Efficiency – September 24, 2:00-3:30 PM ET – Sponsored by MLA; $65 for members / $85 for non-members.
MLA 2020 Virtual Conference and Exhibits – July 27-August 14, 2020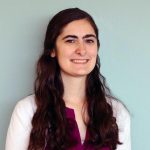 ABOUT Tessa Zindren
Email author View all posts by Tessa Zindren