NNLM and SciStarter Present Virtual Citizen Science Workshops!
Posted by Tessa Zindren on July 29th, 2020 Posted in: All of Us, Education, Outreach

---
Is your library searching for virtual engagement opportunities? Are you interested in citizen science and crowdsourcing? Are you looking for more ways to supplement your #SummerReading programming? The Network of the National Library of Medicine (NNLM) and SciStarter have collaborated on a series of workshops that you will certainly want to check out!
SciStarter is an online platform for those who want to explore and engage with citizen science. With their Project Finder, users can filter through thousands of ongoing projects, and discover ways to contribute. Starting with Citizen Science Month 2020, the NNLM has paired up with SciStarter to promote several health-related projects, which can be found on the NLM page of their website.

Each of the upcoming virtual citizen science workshops in this exciting series is graciously hosted by a public library, and features a researcher whose work directly impacts an NLM-supported citizen science project. After a short introduction to citizen science from SciStarter, the researcher offers their perspective, and the workshop ends with an interactive Q&A session facilitated by public library staff. These events are designed for a public library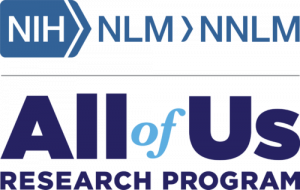 audience of teens and adults.
In July, with support from the All of Us Research Program, the series kicked off with two workshops. The first featured Dr. Connie Walker, who directs the Globe At Night research project. This project uses crowdsourcing to "raise public awareness of the impact of light pollution." She was interviewed by Michelle Lesniak, Director of the South Butler Community Library in Saxonburg, PA. The second of these workshops was hosted by Tredyffrin Township Libraries in eastern Pennsylvania. This time, the Stall Catchers research program was featured, and Children's Librarian Angie Andre interviewed Dr. Pietro Michelucci. This project is especially suited for engaging families because of its interactive and gamified approach to Alzheimer's research!
Keep an eye out for the rest of workshops in this series, and encourage your communities to register! Check out the links below for more information about upcoming webinars:
Watch the Recording: Globe at Night with South Butler Community Library in Saxonburg, PA on 7/9
Watch the Recording: Alzheimer's Research Online Q&A with Tredyffrin Township Libraries – Paoli Library in Paoli, PA on 7/23
Free Registration: Help Develop RNA-based Medicines Online Q&A with the Newton Public Library in Newton, KS at 1 PM CT on 7/31
Free Registration: How to Measure Light in the Night Online Q&A with Riverside Regional Library in Jackson, MO at 10:30 AM CT in on 8/4
Free Registration: Investigating Weather and Climate Online Q&A with San Benito County Free Library in Hollister, CA at 2 PM PT on 8/4
Free Registration: Fight Plastic Pollution Online Q&A with Glendora Public Library in Glendora, CA at 4 PM PT on 8/12
Free Registration: Alzheimer's Research Online Q&A with Olathe Public Library in Olathe, KS at 5:30 PM CT on 8/17
Free Registration: Protect Tap Water Online Q&A with the Studio City Branch of the Los Angeles Public Library in Studio City, CA at 4 PM PT on 8/19
Free Registration: Discover New Antiviral Drugs Online Q&A with the Watts Branch Library at the Los Angeles Public Library in Los Angeles, CA at 1 PM PT on 8/25
Free Registration: Investigating Weather and Climate Online Q&A with Howe Library in Hanover, NH at 7 PM ET on 8/26
Free Registration: Protect Tap Water Online Q&A with Torrance Public Library in Torrance, CA at 4 PM PT on 8/27
Free Registration: Help Track the Flu Online Q&A with Scotch Plains Public Library in Scotch Plains, NJ at 2 PM ET on 8/28
Free Registration: Fight Plastic Pollution Online Q&A with the County of San Luis Obispo Public Libraries in San Luis Obispo, CA at 3 PM PT on 9/3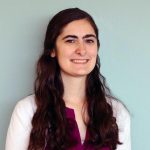 ABOUT Tessa Zindren
Email author View all posts by Tessa Zindren