Weekly Postings
Posted by Tessa Zindren on July 31st, 2020 Posted in: Weekly Postings

---
See something of interest? Please share our postings with colleagues in your institutions!
Spotlight
COVID-19 is an emerging, rapidly evolving situation.
Get the latest public health information from CDC: https://www.coronavirus.gov
Get the latest research information from NIH: https://www.nih.gov/coronavirus
Citizen Science Summer Series Featured in Discover Magazine! On July 28, Discover Magazine published an article on the webinar series Summer Reading Meets Citizen Science, which aims to keep students and adults engaged with reading and research to prevent "summer slide" learning loss. The Network of the National Library of Medicine (NNLM) and SciStarter have collaborated on this series of workshops, which will continue to take place throughout the month of August. Check out the article, "Online Science Talks For All Ages, Brought to You by Your Local Library", for more details.
Learn about Sjögren's Syndrome with My MedlinePlus: In the latest edition of the My MedlinePlus Newsletter you can learn about Sjögren's Syndrome, high blood pressure, sleep disorders, and more! Subscribe to receive My MedlinePlus via email.
Network of the National Library of Medicine News
Get Ready: Tropical Storm Isaias Brings Heavy Rain, Flooding to Puerto Rico and US Virgin Islands – SEA Currents
NNLM and SciStarter Present Virtual Citizen Science Workshops! – MARquee News Highlights
What is Geroscience? – NER Update
Librarians Keep Learning – NER Update
New on YouTube: Introduction to Community Needs Assessment: Finding the Data, July 8, 2020
NLM/NIH News
Subscribe to the NLM Technical Bulletin for the latest updates on NLM tools you may be using! The July 2020 issue is now available.
NLM and NNLM Educational Opportunities
NNLM and NLM classes are free and open to all. Please feel free to share our training opportunities!
August 2020
PolicyMap Morning Session – August 5, 11:00 AM-12:00 PM ET
Roles for Medical Librarians in Graphic Medicine: Discovery, Access, and Beyond – August 5, 2:00-3:00 PM ET
PolicyMap Afternoon Session – August 6, 3:00-4:00 PM ET
Discussion: Applying Cultural Humility to Practice – August 7, 1:00-2:30 PM ET
Creating Personal Protective Equipment (PPE) for Front Line Workers: One Way Libraries Can Contribute to the Pandemic Response – August 12, 11:00 AM-12:00 PM ET
I am … Safe Zone: Messages I Learned – August 12, 12:00-1:00 PM ET
NLM Resources for Images – August 18, 1:00-2:00 PM ET
MCR/Utah State Library Bookclub Partnership – August 19, 4:00-5:00 PM ET
Reaching the Hard to Reach: Empowering Community Members to Think Differently & Embrace Teens with SUD and Mental Health Challenges – August 25, 1:00-2:30 PM ET
We Mapped This City: Centering Health Resources and Engagement Around Community Assets – August 26, 11:00 AM-12:00 PM ET
From Beyond our Borders: Providing Multilingual and Multicultural Health Information – August 28-September 25, 2020
COVID-19: Health Literacy and the Misinformation of the LatinX Community – August 31, 2:00-3:00 PM ET
On-Demand Learning
Looking for self-paced learning opportunities? Check out the classes below that are available to begin at any time! You can also watch recordings from past NNLM classes on a broad range of topics.
*Please note that the class registration system requires obtaining an NNLM account prior to registration. Learn how to register for classes from the NTO.
Other Items of Interest
Job Postings:
New Advances in Collecting and Using Patient-Reported Outcome Data – AHRQ Views
Impact of COVID-19 on Clinical Research and Inclusion of Diverse Populations – Ethnicity & Disease
REopening Archives, Libraries and Museums: Materials Testing and Resource Overview – August 4, 3:00-4:30 PM ET – Sponsored by WebJunction
Excellence in Library Programming Award Presents: We Are the Alexandria Library Sit-In – August 5, 2:00-3:00 PM ET – Sponsored by Programming Librarian
Healthy People 2030 Launch – August 18, 1:00-2:00 PM ET – Sponsored by the U.S. Department of Health and Human Services (HHS)
Systematic Searching: Improving Effectiveness and Efficiency – September 24, 2:00-3:30 PM ET – Sponsored by MLA; $65 for members / $85 for non-members
MLA 2020 Virtual Conference and Exhibits – July 27-August 14, 2020
Virtual Symposium: Advancing the Response to COVID-19: Sharing Promising Programs and Practices for Racial and Ethnic Minority Communities – September 17 – Hosted by the HHS Office of Minority Health (OMH)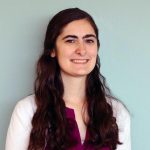 ABOUT Tessa Zindren
Email author View all posts by Tessa Zindren