Weekly Postings
Posted by Tessa Zindren on August 21st, 2020 Posted in: Weekly Postings

---
See something of interest? Please share our postings with colleagues in your institutions!
Spotlight
COVID-19 is an emerging, rapidly evolving situation.
Get the latest public health information from CDC: https://www.coronavirus.gov
Get the latest research information from NIH: https://www.nih.gov/coronavirus
Retirement Announcement: The Network of the National Library of Medicine, Middle Atlantic Region (NNLM MAR) recently announced that Michelle Burda, Education and Health Literacy Coordinator, will be retiring this month. Michelle has worked at NNLM MAR since January 2012 and will be greatly missed throughout the Network.
Mark Your Calendars for Upcoming Webinars! There are several exciting educational opportunities being offered by NNLM in the coming weeks. You can learn about citizen science and summer reading; resources to support emergency preparedness, response and recovery; community asset mapping; the LatinX community and how misinformation about COVID-19 affects its members and more!
Network of the National Library of Medicine News
Spotlight on the ACRL New England Research Data Special Interest Group – NER Update
Congratulations and Happy Retirement to Michelle Burda! – MARquee News Highlights
Consumer Health Minute: Creating a NNLM Account and Register for Classes and Webinars – The Dragonfly, News from the Northwest and Beyond, by PNR
NNLM's Public Health Webinar Series: September Preview – NER Update
ICYMI Webinar Recap: Reframe & Renew – Blogadillo, News from SCR
New on YouTube: Part 2: Citizen Science in the Academic Library, July 31, 2020
NLM/NIH News
Subscribe to the NLM Technical Bulletin for the latest updates on NLM tools you may be using!
NLM and NNLM Educational Opportunities
NNLM and NLM classes are free and open to all. Please feel free to share our training opportunities!
August 2020
Summer Reading Meets Citizen Science Series – Webinars throughout August 2020. Recordings from past events are available to watch.
Reaching the Hard to Reach: Empowering Community Members to Think Differently & Embrace Teens with SUD and Mental Health Challenges – August 25, 1:00-2:30 PM ET
We Mapped This City: Centering Health Resources and Engagement Around Community Assets – August 26, 11:00 AM-12:00 PM ET
Librarians Supporting Researchers – Managing Data While Working Remotely – August 27, 1:00-2:00 PM ET
COVID-19: Health Literacy and Misinformation in the LatinX Community – August 31, 2:00-3:00 PM ET
September 2020
NIH Inclusion Across the Lifespan II – September 2, 10:30 AM-5:00 PM ET
Beyond an Apple a Day: Providing Consumer Health Information at Your Library – September 4-October 2, 2020
Grey Literature Resources to Support Emergency Preparedness, Response and Recovery – September 9, 2:00-2:45 PM ET
Caring for the Mind: Providing Mental Health Information At Your Library – September 10, 3:00-4:00 PM ET
ClinicalTrials.gov: Results Reporting, Unique Evidence, and the Role of Medical Librarians – September 15, 1:00-2:00 PM ET
Citizen Science & Libraries: Advance Alzheimer's Research Online Presentation and Q&A – September 16, 2:00-3:30 PM ET
"Because I See What You Do": How Microaggressions Undermine the Hope for Authenticity at Work – September 17, 1:00-2:00 PM ET
Cooking Virtually: Culinary Literacy Programming Online – September 17, 3:00-4:00 PM ET
National Library of Medicine Resources for Citizen Scientists – September 21, 1:00-2:00 PM ET
NNLM Reading Club Presents…We Live for the We with Dani McClain – September 22, 3:00-4:00 PM ET
Operationalizing the CARE Principles for Indigenous Data Governance in Research Data Management (NNLM Research Data Management Webinar Series) – September 24, 2:00-3:00 PM ET
Correction of Health Misinformation on Social Media – September 28, 1:00-2:00 PM ET
Virtual Programs for Public Libraries – September 29, 2:00-3:00 PM ET
NNLM Resource Picks: PubMed Central – September 30, 3:00-4:00 PM ET
On-Demand Learning
Looking for self-paced learning opportunities? Check out the classes below that are available to begin at any time! You can also watch recordings from past NNLM classes on a broad range of topics.
*Please note that the class registration system requires obtaining an NNLM account prior to registration. Learn how to register for classes from the NTO.
Other Items of Interest
Job Postings:
Public Health Foundation Launches Free Service Providing Customized COVID-19 Contact Tracing Curriculum
Collecting Data Using the Free and Open Source Software: Input and QGIS – August 21, 2:00-3:00 PM ET – Sponsored by Community Health Maps & the University of Michigan Libraries
Systematic Searching: Improving Effectiveness and Efficiency – September 24, 2:00-3:30 PM ET – Sponsored by MLA; $65 for members / $85 for non-members
Librarians Are Teachers: Applying Theory to Help Adults Learn – October 13, 2:00-3:30 PM ET – Sponsored by MLA; $65 for members / $85 for non-members
Virtual Symposium: Advancing the Response to COVID-19: Sharing Promising Programs and Practices for Racial and Ethnic Minority Communities – September 17 – Hosted by the HHS Office of Minority Health (OMH)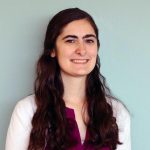 ABOUT Tessa Zindren
Email author View all posts by Tessa Zindren