Weekly Postings
Posted by Tessa Zindren on August 28th, 2020 Posted in: Weekly Postings

---
See something of interest? Please share our postings with colleagues in your institutions!
Spotlight
COVID-19 is an emerging, rapidly evolving situation.
Get the latest public health information from CDC: https://www.coronavirus.gov
Get the latest research information from NIH: https://www.nih.gov/coronavirus
Request for Information (RFI): Information and Data Resources Needed by the Health Services Research Community for Research and Practice: This RFI is to solicit public input on future resource and program directions for the National Library of Medicine (NLM) support of information related to health services research, practice guidelines and health technology, including technology assessment. You can access the full RFI for more details and information on how to submit a response.
MedlinePlus Health Topic Pages on COVID-19: NLM developed MedlinePlus pages on COVID-19, which are available in both English and Spanish.
Network of the National Library of Medicine News
Hurricane Laura and NNLM Resources – Blogadillo, News from SCR
Resources to Support Wildfires Response and Recovery in Northern California – Latitudes, the Newsletter from PSR
NIH Hot Topics: Vaping – Blogadillo, News from SCR
NLM/NIH News
Subscribe to the NLM Technical Bulletin for the latest updates on NLM tools you may be using!
NLM and NNLM Educational Opportunities
NNLM and NLM classes are free and open to all. Please feel free to share our training opportunities!
August 2020
COVID-19: Health Literacy and Misinformation in the LatinX Community – August 31, 2:00-3:00 PM ET
September 2020
NIH Inclusion Across the Lifespan II – September 2, 10:30 AM-5:00 PM ET
Grey Literature Resources to Support Emergency Preparedness, Response and Recovery – September 9, 2:00-2:45 PM ET
Caring for the Mind: Providing Mental Health Information At Your Library – September 10, 3:00-4:00 PM ET
ClinicalTrials.gov: Results Reporting, Unique Evidence, and the Role of Medical Librarians – September 15, 1:00-2:00 PM ET
Citizen Science & Libraries: Advance Alzheimer's Research Online Presentation and Q&A – September 16, 2:00-3:30 PM ET
"Because I See What You Do": How Microaggressions Undermine the Hope for Authenticity at Work – September 17, 1:00-2:00 PM ET
Cooking Virtually: Culinary Literacy Programming Online – September 17, 3:00-4:00 PM ET
National Library of Medicine Resources for Citizen Scientists – September 21, 1:00-2:00 PM ET
NNLM Reading Club Presents…We Live for the We with Dani McClain – September 22, 3:00-4:00 PM ET
Mental Health Awareness During COVID-19 – September 23, 2:00-3:00 PM ET
Operationalizing the CARE Principles for Indigenous Data Governance in Research Data Management (NNLM Research Data Management Webinar Series) – September 24, 2:00-3:00 PM ET
Correction of Health Misinformation on Social Media – September 28, 1:00-2:00 PM ET
Virtual Programs for Public Libraries – September 29, 2:00-3:00 PM ET
NNLM Resource Picks: PubMed Central – September 30, 3:00-4:00 PM ET
October 2020
How PubMed® Works: Introduction – October 1, 1:00-2:30 PM ET
Effective Health Communication and Health Literacy: Understanding the Connection – October 6, 2:00-3:00 PM ET
Connections: Virtual Anti-loneliness Programs in the time of COVID-19 – October 7, 3:00-4:00 PM ET
How PubMed Works: Selection – October 8, 1:00-2:30 PM ET
Health Statistics on the Web – October 15, 12:00-1:00 PM ET
On-Demand Learning
Looking for self-paced learning opportunities? Check out the classes below that are available to begin at any time! You can also watch recordings from past NNLM classes on a broad range of topics.
*Please note that the class registration system requires obtaining an NNLM account prior to registration. Learn how to register for classes from the NTO.
Other Items of Interest
Job Postings:
Preparing for the Unthinkable, Planning for the Inevitable: Disaster Prevention, Response, and Recovery for Libraries – September 1, 2:00-3:00 PM ET – Sponsored by Federal Depository Library Program
Seminar in Health Literacy Online – September 10-October 22, 2020 –  Offered by the Department of Public Health and Community Medicine at Tufts University; Course fees apply
Systematic Searching: Improving Effectiveness and Efficiency – September 24, 2:00-3:30 PM ET – Sponsored by MLA; $65 for members / $85 for non-members
Librarians Are Teachers: Applying Theory to Help Adults Learn – October 13, 2:00-3:30 PM ET – Sponsored by MLA; $65 for members / $85 for non-members
Virtual Symposium: Advancing the Response to COVID-19: Sharing Promising Programs and Practices for Racial and Ethnic Minority Communities – September 17 – Hosted by the HHS Office of Minority Health (OMH)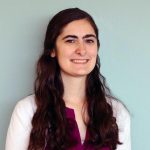 ABOUT Tessa Zindren
Email author View all posts by Tessa Zindren